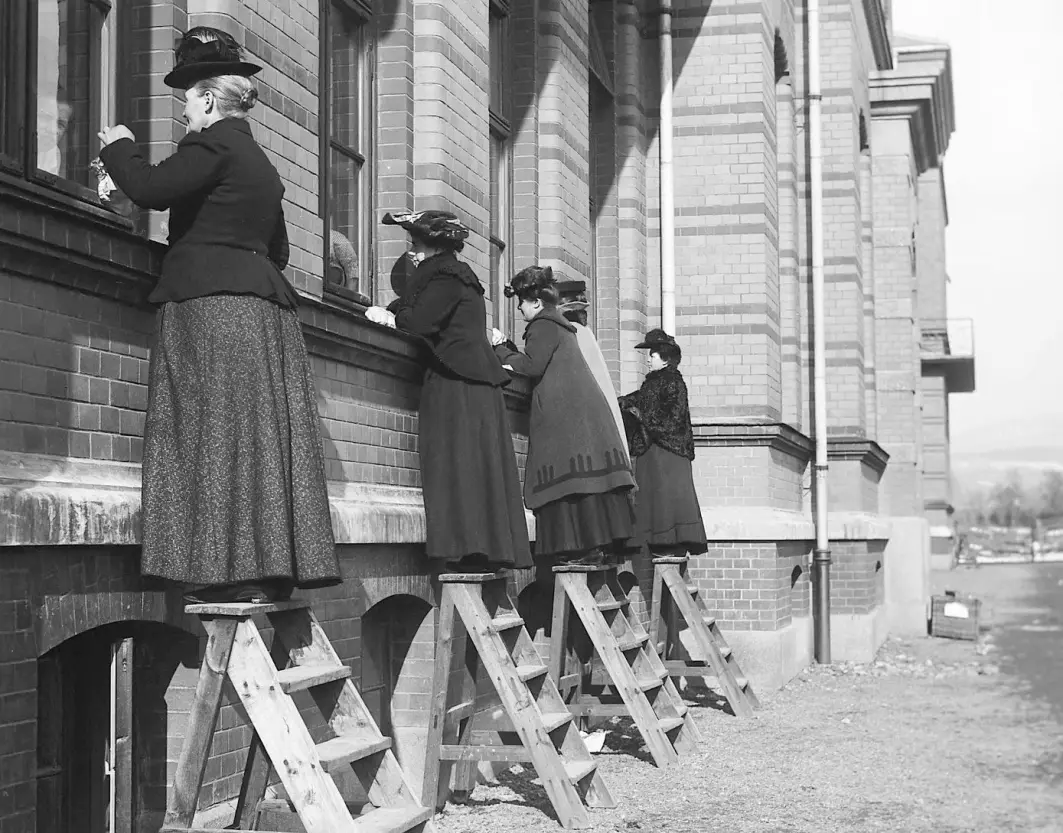 Visiting children who were quarantined in hospital over a hundred years ago
For infection control reasons, family members were only allowed to visit their children and husbands through windows at Ullevål hospital. The state had the prerogative to forcibly admit people with infectious diseases.
Epidemics have struck us before: measles, diphtheria, tuberculosis and cholera, to name a few.
How were patients quarantined in the old days when people in the Oslo suburb of Groruddalen lived in much more cramped conditions than they do today, when doctors didn't know whether infections were transmitted through air, water or specific infectious substances?
Lazaretti, also called plague hospitals or quarantine centres, were the institutions put into place to respond to disease epidemics at that time.
In 1887, for example, a lazaretto was opened to treat infectious diseases in Oslo. Today its name is Ullevål hospital.
"Today we think of the hospitals mostly as treatment institutions, with the patient at the centre," says Borghild Barth-Heyerdahl Roald, a professor at the University of Oslo (UiO) and head of the medical history museum at Ullevål hospital.
"But 100 years ago, few therapies were available when it came to treating diseases, and it was therefore more important to isolate patients who were ill," she says.
Rich citizens allowed to stay at home
Poor people ended up in the quarantine centres, whereas well-off patients were most often treated at home, says Roald.
Hospital visits had to take place outside the premises, as in the picture above. There we see women at Ullevål hospital in Oslo, who were probably visiting their children during a diphtheria epidemic.
Poor Lazarus
"The word 'lazaretto' is probably based on Lazarus – the poor beggar who was covered with sores and who lay at the gate of a rich man in the Gospel of Luke in the Bible," says Anne Helen Kveim Lie.
Lie is a researcher at UiO's Department of Community Medicine and Global Health.
The term lazaretto was mostly used about a house where a patient should quarantine," she says.
"It could also refer to a ship if it was deemed that visitors needed to quarantine before they were allowed to disembark."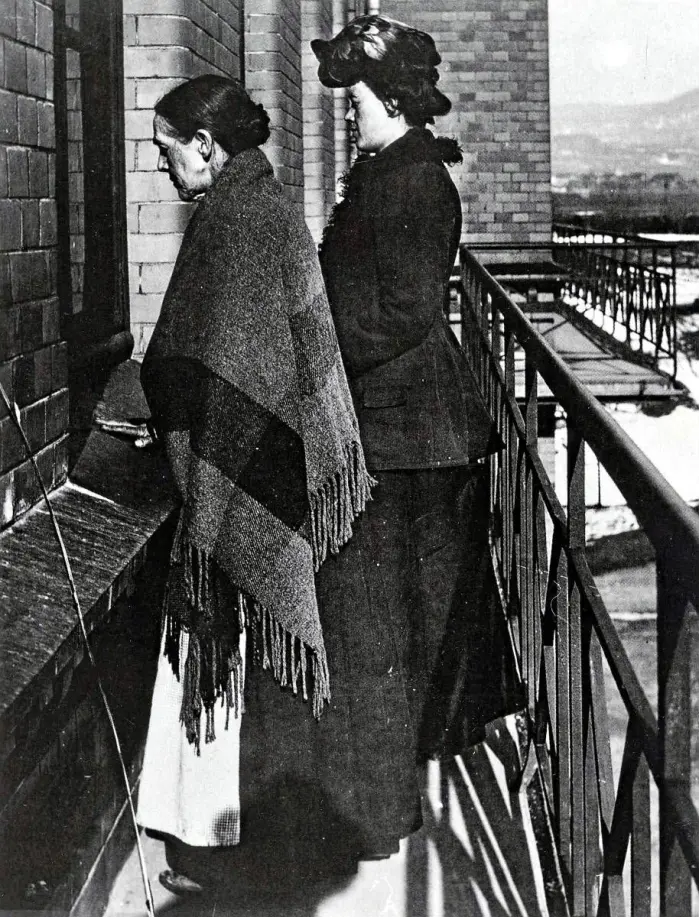 Not everyone could quarantine at home
Norway's Public Health Act of 1860 was the predecessor to the modern infection control laws of today.
"The legislation required patients who suffered from infectious diseases to be admitted to hospital if they could not obtain 'care in their own home or other home that is satisfactory according to the doctor's opinion,'" says Lie.
In many places, temporary lazaretti were set up to isolate the sick. But in some places, and especially in the larger cities, permanent hospitals were built, such as the one at Ullevål.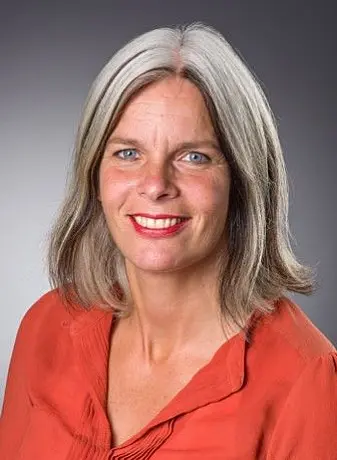 Didn't know the causes of disease
At that time, doctors and researchers weren't as knowledgeable about how diseases were transmitted.
"What we today understand as infectious diseases was a contentious topic, in regards to whether certain diseases were due to unhealthy air or contagious substances," Lie says.
Hygienic measures, such as the decontamination of air and water, were the primary means of combatting unhealthy surroundings.
Measures in line with the theory of infectious substances were based on isolating and quarantining sick patients.
In a way, the epidemic lazaretto at Ullevål was characterized by both approaches, according to Lie.
The hospital facility itself was set up based on the view that disease spread through the air. The buildings were situated at great distances from each other and had their own ventilation towers that brought fresh air into the hospital rooms while the old air exited through vent pipes through the roof.
Yet the isolation that the patient had to go through is characterized by the theory of infectious substances.
Many children with measles admitted
"It wasn't until the end of the 19th century that it was generally recognized that microorganisms were carriers of the disease, and this supported the theory that in order to limit the diseases, the sick had to be isolated from others," says Lie.
New regulations on isolation in hospitals were put into effect in a number of cities, including Oslo.
Lie points out that antibiotics didn't exist at that time. They were only introduced in the period between the two world wars, and mostly after the World War II.
The purpose of the epidemic lazaretti was first and foremost to isolate the sick and prevent them from infecting others. During some waves of infectious disease, the hospitals could be filled to the brim with young and old.
Quarantine in hospitals today
The term 'quarantine' is no longer a foreign word after a year of Coronavirus measures around the world. We have home quarantine and quarantine hotels for people coming from abroad. We also have isolation wards in hospitals, but the latter aims to treat rather than isolate the sick.
Can individuals be forced to go to hospital today to prevent the spread of COVID-19 infection?
"The Norwegian Infectious Disease Control Act provides for compulsory isolation if a patient does not meet the requirements to isolate him- or herself," says Lie.
"But this provision is rarely used – fortunately," she says.
Translated by Ingrid P. Nuse.
Read the Norwegian version of this article.