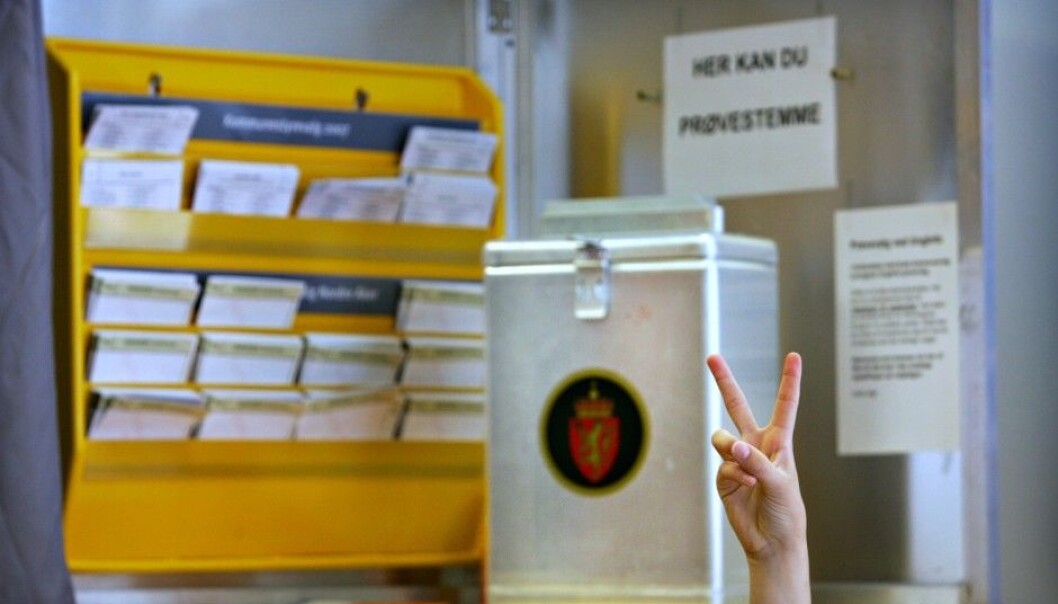 Young political candidates are gaining ground
Researchers look at the effects of giving 16-year olds the right to vote in selected municipalities.
Last month's municipal elections in Norway repeated a 2011 experiment: 20 municipalities lowered the voting age from 18 to 16. When this pilot project was conducted for the first time in the 2011 municipal elections, the percentage of young people who were elected rose from 5 percent to 10 percent.
Now researchers from the Norwegian Institute for Social Research (ISF) are waiting for the latest election results to be published in December, to see if this experiment is continuing to bring more young people into politics.
How well are youth represented?
Although the election of young people did not increase as much in the municipalities not participating in the 2011 pilot project, that year's elected youth numbers rose nationwide. And voters' "personal votes," rather than their party votes, were primarily responsible for bringing young candidates into municipal councils, say researchers at ISF and the University of Bergen.
However, even with these results, the 18 to 25 year old age group is still underrepresented. Typically, it is 40-60 year old men who have dominated Norwegian municipal councils, statistics show.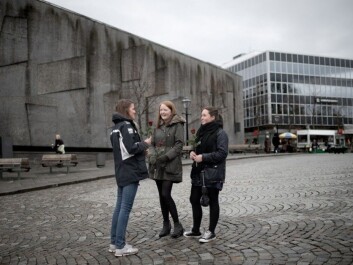 Personal votes allow voters to pick individual representatives, in addition to selecting a party. Earlier research shows that women fare less well when voters use personal votes, whereas minority groups in Norway have benefitted from this system.
For the first time, Norwegian researchers are now looking at how personal votes in municipal elections affect youth candidates, and this study is among the first on this issue in Europe, as well.
Easier to get into bigger parties
One research finding is that young people have an easier time getting into larger political parties than smaller ones. Bigger parties have the advantage of more seats to fill and more youth to choose from.
Similarly, more populous municipalities offer greater possibilities to enter politics. The parties have a broader recruitment base, and more youth political groups generate more qualified young politicians. Unlike in smaller communities, young people can remain in town to continue their studies.
Affected by 2011 Norway attacks
First-time voter participation increased by 11 per cent from the 2007 to the 2011 municipal elections. However, the political researchers are cautious about coming to any conclusion yet as to whether personal votes generally are advantageous for young candidates.
The 2011 elections took place only a few months after Anders Behring Breivik's terrorist attack on the Workers' Youth League summer camp, the youth division of the Norwegian Labour Party (AP). This massacre brought the young population into high focus on Norway's political agenda, and might have influenced the study results from the pilot municipalities.
Some people may have voted for young candidates to express their support for young politicians, and with so much attention focused on the terrorist attacks, other campaign issues fell by the wayside that fall.
Will youth have political staying power?
Researchers wonder what the staying power is for youth in political life for the long term. What will happen if the right to vote at age 16 is enacted permanently and throughout Norway? Will young people still vote and enter politics once the novelty has worn off?
Researchers also hope to find out how the young politicians who were elected to municipal councils in 2011 have fared. Did they play an active and influential role, or did they mostly just sit and listen in the back of the room?
And, the researchers ask, do fewer young people now think of politics just as a "grown-up thing"?
-------------------------------------
Read the Norwegian version of this article at forskning.no
Scientific links
Related content