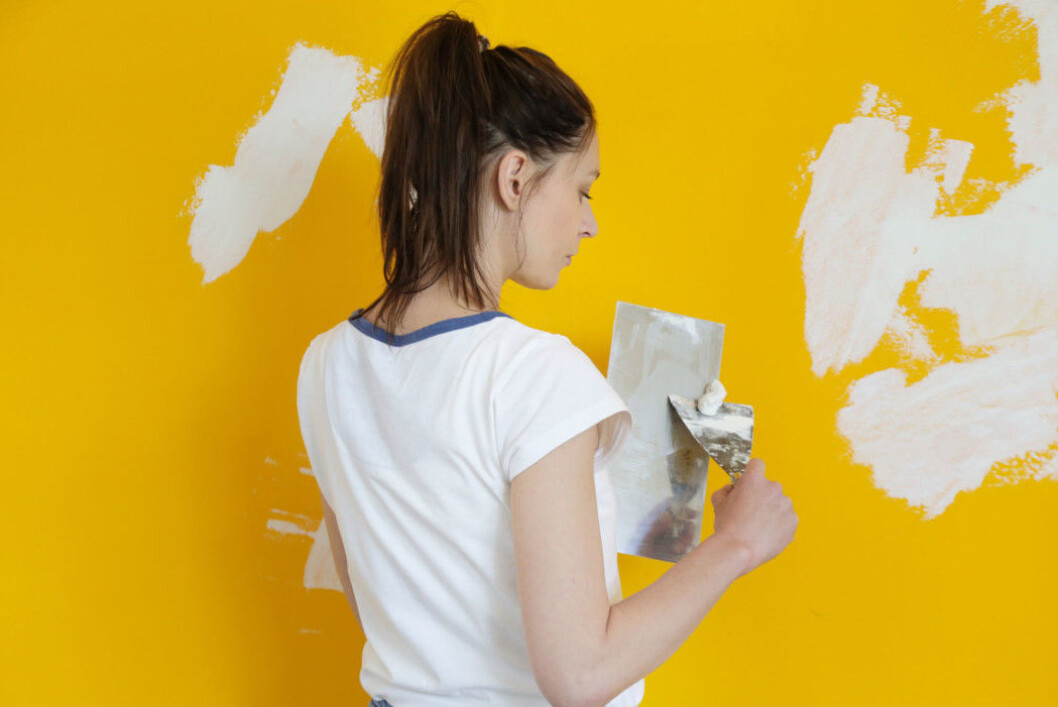 Norwegians are the world's home renovation champs
Every year, Norwegians spend several billions of dollars on renovating their homes and cottages. But what do they spend their money on – and what makes them the world's top home renovators?
Renovating our homes and cabins is a perpetual project. The living room is what people upgrade the most often, but kitchens and bathrooms are what they spend the most money on.
Norwegians spend NOK 94 billion on renovation every year - more than 10 billion US dollars.
The Norwegian housing market is worth about NOK 8 trillion, writes Pro-Rector Morten Irgens in Khrono.no in connection with the establishment of Housing Lab, a housing market research centre established at OsloMet in 2018.
"No other country in the world has higher home ownership, and in no other country will small changes in the housing market have the same impact on the national economy," Irgens writes.
The value of Norwegian homes almost equals the entire Norwegian oil fund, so it's no wonder that people work hard to keep their homes in good condition.
"We rank highest in the world primarily because over 60 per cent of Norwegians own a detached house, and it pays financially to maintain them," says Bjørn-Erik Øye at the market research company Prognosesenteret.
Through the Byggmonitor project, they have been paying close attention to the pace of renovation in Norwegian homes since 1978. The project shows how much money is being spent on remodeling, as well as how it is being spent.
"We want to give our homes the best upkeep possible, because we want to keep it in good shape while we're living there and want to avoid having it lose value," says Øye.
Facts on Norwegians' renovating
Norwegians spend NOK 94 billion every year on renovating their houses and cabins

63 per cent get paint jobs done

40 per cent lay new floors

30 per cent get electrical work done

28 per cent get plumbing done

The living room is the room most often renovated

Bathrooms and kitchens are the rooms that require the biggest sums of money
Source: Prognosesenteret
In addition, he believes that Norwegians renovate frequently because they in general have strong personal economies, and because Norwegians spend a lot of time indoors.
People follow trends and tech developments
Programme host Kjersti Bergesen on Norway's TV2 programme Tid for Hjem (Time for Home) receives thousands of inquiries from Norwegians who want help with home renovations.
"Technological developments have been enormous, even within the four walls of a house. More and more people want new technical installations in bathrooms, kitchens and floors. A lot of people are also upgrading because they want to keep up with the trends and because it's considered a safe investment," says Bergesen.
Most of the inquiries she receives are from Norwegians who want to renovate their kitchen and merge the kitchen and living room.
Most money spent on kitchen and bathroom
Kitchens and bathrooms are also the rooms Norwegians spend the most money on, according to the housing barometer. The kitchen especially has changed character, from being a small, secluded room in the house to a large and visible space where people spend a lot of time.
"We notice that people get rid of the old kitchen for a brand spanking new one, but they forget about the exterior of the house," says researcher Anne Gunnarshaug Lien from SINTEF.
In a SINTEF research project, Lien and her colleagues found that upgrades of small homes in Norway are not very ambitious or systematic.
"Renovations are often carried out by small companies with little expertise in effective solutions that can raise the house to today's standards at no extra cost," says Lien.
Bathroom upgrades have also become more popular in recent years. Today, the technical requirements and wet room standards make renovating baths expensive. Paint and new floors is what people most often spend money on.
Norwegians often take out a loan to pay for renovations. Figures from the National Institute for Consumer Research (SIFO) show that 60 per cent of people with a mortgage or line of credit use some of it for renovations. Ten per cent take out a consumer loan to renovate, while seven per cent pay by credit card.
In a SIFO report from 2015, researchers found that the older people are, the greater their tendency to mortgage their house to buy a new car or renovate their home.
Use tradespeople more often
New demands have led to people hiring tradespeople to a greater extent than before for renovation work. In the past, over 60 per cent of Norwegians did the work themselves. Today, that number is down to 48 per cent, with as many as 35 per cent hiring out the whole job.
"This trend is of course due to stricter requirements for wet rooms, as well as numerous new technical solutions for the kitchen," says Øye.
A SIFO report from 2016 showed that four out of ten Norwegians had hired a tradesperson in the previous two years, and that the proportion of people hiring for jobs via the internet is rising sharply.
As many as 37 per cent of consumers stated that they found tradespeople through online services such as Mittanbud, Finn.no or Anbudstorget.
"The Internet channel is becoming increasingly popular, and we believe that this may well continue to increase in the future," said SIFO researcher Alexander Schjøll when the report was submitted.
Willing to consider environment
Øye says most people want to be environmentally conscious when renovating , but find that it is hard to figure out what is environmentally friendly.
"For example, if you want to upgrade the energy standard of your home, you get different answers depending on who you ask. Currently, there are no objective bodies that consumers can turn to. They depend on the various commercial players," says Øye.
According to Byggmonitor, Norwegians tend to have no overall plan when renovating. Most people do it because they want to, and not because they have to. Just over half of home improvement spending is done out of necessity. The rest happens for aesthetic reasons.
———