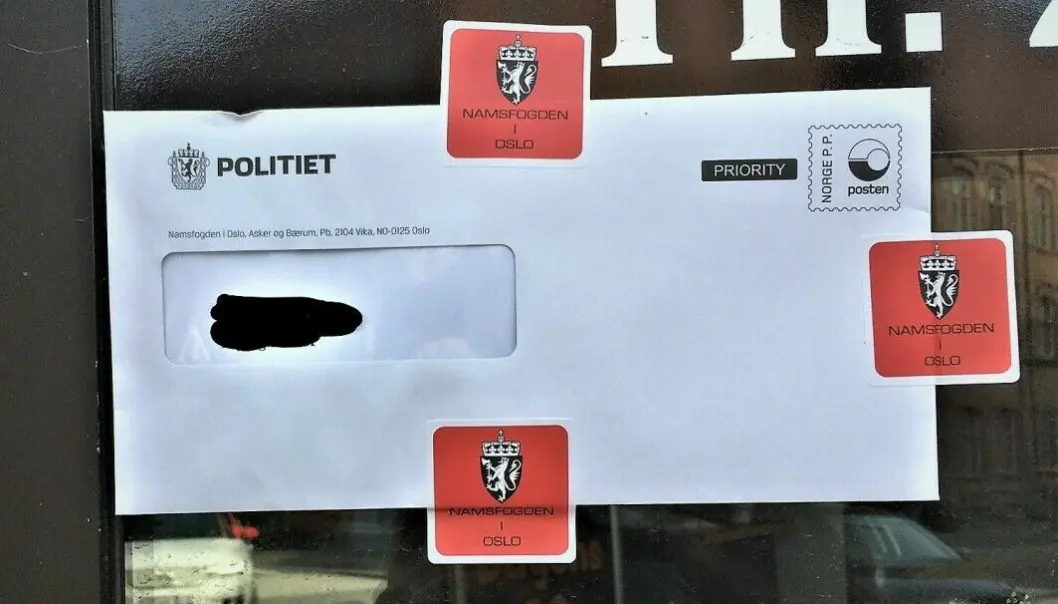 People who are unable to pay their debt are twice as likely to commit suicide
Social services should be acutely aware of the risk of suicide, according to professor.
Debt is one of the most harrowing things you can experience, according to several studies.
Norwegians have some of the highest private debt in the world.
In the last five years alone, Norwegians' total debt has risen from around NOK 314 billion euros to around 420 billion eruos.
A new study from Sweden now shows that people who have unpaid debt are two-and-a-half times as likely to take their lives.
Of the 180,842 who were registered with the Swedish Enforcement Authority, 112 committed suicide.
If you repeatedly are unable to pay your credit card debt or installments on your consumer loan, the Enforcement Authority will intervene.
The participants in the study by Södertörn University were aged between 18 and 64, and all were registered with unpaid debt by the Swedish Enforcement Agency.
Independent from mental health issues
181,000 people were followed up for one year, and were then compared with 930,000 other Swedes.
The results show that those with debt problems had a two-and-a-half times higher risk of suicide than those who did not.
People with debt problems often have other problems as well, for example housing or mental health problems.
The researchers have taken this into account.
Strong stigma
The researchers controlled for demographic, socio-economic, and mental health factors that may have affected the participants before they registered debt with the Enforcement Authority.
Despite this, they saw a clear link between financial debt and suicide.
"Today, there is a strong stigma around not paying your debt. And we know this stigma plays a key role when it comes to suicide," says the researcher behind the study, Yerko Rojas, to forskning.se.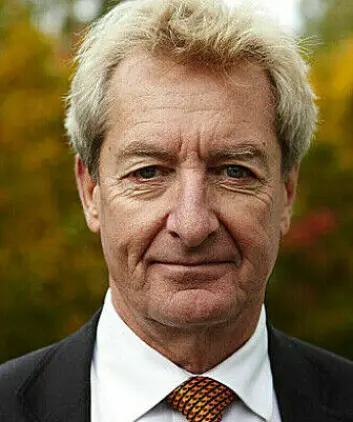 Suicide in Norway
More than 1,000 people commit suicide each year in Sweden.
In Norway, the number is between 600 and 700. That is more than six times as many people who die in traffic accidents or from breast cancer in Norway.
Arne Holte is a professor in health psychology at the University of Oslo.
He believes the risk of suicide is just as great in Norway.
"There is good reason to believe that the figures from Sweden also apply to the situation in Norway," he writes in an email. "If you look at certain subgroups, the numbers are probably also significantly higher."
For example, people with ADHD, who also have a lot of debt, have an even greater risk of committing suicide.
Believes NAV needs to pay closer attention
Here in Norway, many of those who have unmanageable debt, unstable housing conditions, low income, and are unemployed are in contact with NAV - the Norwegian Labour and Welfare Administration .
"NAV should therefore be acutely aware of the risk of suicide," Holte writes.
According to Holte, the connection between debt – especially unmanageable debt – and sucide is so certain that it should not only guide suicide prevention work, but should also have consequences for the work of financial institutions and NAV.
———
Translated by Alette Gjellesvik.
Read the Norwegian version of this article on forskning.no
Reference:
Yerko Rojas: Financial indebtedness and suicide: A 1-year follow-up study of a population registered at the Swedish Enforcement Authority. International Journal of Social Psychiatry. November 2021