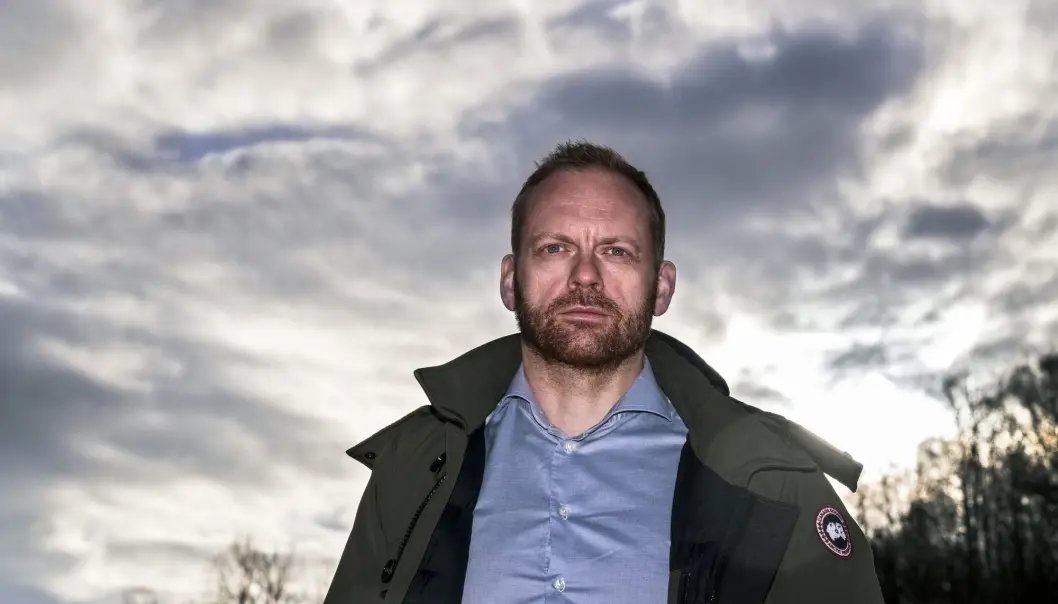 Norwegian police let suspects investigate their own financial crimes
Money laundering, fraud, corruption and insider trading — it's rare for people in Norway to be convicted of these kinds of white-collar crimes. The authorities are now trying to solve this challenge by letting suspects take over the investigation themselves.
Norway has privatized its investigation of white-collar crime, says Jon Petter Rui, a law professor at the University of Bergen (UiB).
Time and time again, Økokrim, the Norwegian National Authority for Investigation and Prosecution of Economic and Environmental Crime, has experienced that charges of financial crime end in acquittal. The same is true for white-collar crime investigators in other countries, when they are prosecuting wealthy businesspeople with a lot of resources and their shrewd lawyers.
In Norway, however, the authorities are no longer taking the lead in the fight against economic crime. The same thing has happened in several other countries.
Most people don't know this.
For researchers who study financial issues, it's a very exciting development that invites a closer look.
Privatization
But let's start with Økokrim — the Norwegian National Authority for Investigation and Prosecution of Economic and Environmental Crime — which combats economic crime in Norway.
Økokrim has roughly 180 employees, who are required to do everything from prosecuting fishing-related and other environmental crimes, to catching the person who tried to scam you when you were buying a used car. In addition, Økokrim has the main responsibility for all financial crimes in Norway, such as money laundering, fraud and insider trading.
To put this in context: DNB, Norway's largest financial service group and one of the largest in the Nordic region, has more than 400 people who worked last year to fight financial crime, according to the Norwegian national financial newspaper DN. Norway's branch of the consulting company KPMG has more than 60 people working on these issues. These are just two examples of a great number of private actors who monitor and investigate economic crime in Norway.
All in all, it's likely that several thousand people in Norway right now are in the process of preventing and uncovering possible money-related crimes. And almost every one of these individuals is employed by private companies. If banks don't investigate these kinds of crimes on their own, they risk large fines and sanctions from the financial authorities.
How did it come to be this way?
11,000 reported — 12 reviewed
The volume of cases that comes out of all this work, carried out by private investigators, says something about the situation:
In 2019, Økokrim received more than 11,000 reports from banks, brokers, accountants and others about suspicious financial transactions.
During the same year, only 12 were reviewed, according to Aftenposten.
"There is no point in calling Økokrim," Roar Østby, formerly head of the anti-money laundering unit at DNB, told DN.
UiB law professor Jon Petter Rui believes this describes how society now relates to economic crime. While a bank like DNB itself spends perhaps half a billion kroner on employees and consultants to investigate financial crime, the use of resources by the public sector has become minimal.
"The prosecuting authority is grossly undersized in the face of financial crime," Rui says.
Would have liked more capacity
When sciencenorway.no contacted Økokrim, the agency's head Pål Lønseth responded like this in an email:
"Of course, I would have naturally liked that the police as a whole had better capacity to investigate and prevent financial crimes," he wrote. "That said, Økokrim has been strengthened in recent years, in line with the fact that we have also been given more tasks, and I hope that Local Police Reform, along with Økokrim's professional manager responsibilities, will strengthen the fight against economic crime over the long run."
Lønseth points out that specialized units, called econ-teams, now have been established in each police district. These teams have the task of helping to combat economic and environmental crimes.
"But the econ-teams are vulnerable to the priorities that the police districts have to set, where safeguarding life and health will naturally take precedence over the investigation of economic crime," Lønseth wrote in his email to sciencenorway.no
Very few are convicted
It was called "the biggest criminal tax case in Norwegian history".
Økokrim filed a case claiming that a company called Transocean had evaded paying NOK 11 billion (EUR 1.08 billion) in taxes. In 2014, however, the Oslo District Court acquitted everyone accused in the case. In 2020, one of the lawyers in the case managed to get as much as NOK 35 million (EUR 3.5 million) in compensation from the government, according to the online newspaper Rett24 (in Norwegian). The Transocean case is just one in a series where the state has lost to business owners, companies and their lawyers.
"There are very few convictions for economic crime in Norway. And far too many of the few cases the prosecution has the resources to deal with end up in acquittal," Rui said.
The law professor says this is the most important reason why the authorities, both in Norway and other countries in Europe, are now trying to follow a completely new path in the fight against economic crime.
Suspects are investigating themselves
This new approach is all about allowing suspects or their accomplices to investigate themselves.
Strange, but true.
Murder cases and financial crimes are both covered by criminal law. But society is highly unlikely to ask a suspected killer to investigate his or her own murder case.
How is it, then, that governments are allowing large companies (or the consultants they pay) to investigate cases where they themselves may have contributed to crimes involving with many millions of kroner?
A 2016 article in the Norwegian version of sciencenorway.no revealed that police and auditors rarely uncover white-collar criminals. Journalists were behind 25 per cent of all of these kinds of exposés in Norway, often based on tips from whistle blowers. The fraud cases that journalists uncovered also included the highest monetary amounts. In the same article, Professor Petter Gottschalk, from BI Norwegian Business School estimated that the probability of not being caught if you committed a financial crime was 96.6 per cent.
The University of Bergen's Rui understands that the authorities are now choosing a completely different strategy in the face of economic crime. His research colleagues see the same approach in other countries in Europe and also in the rest of the world.
"The authorities have shown in case after case that they are unable to find evidence of crime related to tax and other fraud, money laundering, insider trading and market manipulation of shares," he said.
But this extensive privatization is something that researchers, journalists and others should know about and keep a close eye on, Rui said.
DNB risks a NOK 400 million fine
In 2018, the roll-out of a money-laundering scandal at Swedbank led to the bank being fined SEK 4 billion Swedish kroner (EUR 318 million). Here in Norway, DNB is now facing the threat of a fine of NOK 400 million (EUR 39.5 million) for violating anti-money laundering rules.
Other countries impose significantly higher fines. The Swiss bank and wealth management company UBS was fined a record NOK 43 billion (EUR 4.25 billion) in 2019 for assisting clients with tax evasion.
The DNB case is not about the bank actually laundering money. Despite the fact that the bank spends large resources on financial investigations, Finanstilsynet, an independent government agency that oversees financial markets, is considering giving the bank the fine for not having complied with Norway's anti-money-laundering regulations. Komplett Bank, Santander Consumer Bank, Hønefoss Sparebank and Åfjord Sparebank have already received similar fines.
DNB was also investigated in what was called the Samherji case, where the bank was said to have assisted an Icelandic fishing company in transferring more than NOK 600 million (EUR 59.3 million) in bribes for fishing quotas in Namibia. Here, the Oslo Public Prosecutor's Office has recently dropped the criminal investigation.
Dealing with the aftermath is also being privatized
"If a large company, typically DNB, suspects financial crime, it has gradually become common practice not to contact the authorities. Instead, private investigators, such as the company KPMG, are hired to investigate the suspicion and make a report," says Rui.
"Then the company that decides whether this report should be handed over to the authorities. But this doesn't always happen," he said.
Another variant is that the authorities encourage the company to carry out an investigation. Any subsequent investigation and response from the authorities will be based on the report from the investigation.
It is not uncommon for the whole case — including dealing with the aftermath — to be privatized, according to the University of Bergen's Rui.
This is how some cases can simply disappear.
Is KPMG an impartial investigator?
But if DNB pays KPMG an amount of, say, NOK 20 million (EUR 1.98 million) to investigate DNB, how impartial will this investigation be?
"It is not inconceivable that the company being investigated and that pays for the investigation is interested in limiting any harmful outcomes. This is possible even in a country like Norway. And it can be easy to hide things from investigators," says Rui.
The professor points out that private investigators also face a number of challenges. Unlike the police, they can't conduct searches. They can't seize papers. They can't tap telephones. They can't scrutinize secret data. They can't cooperate with foreign authorities.
"I'm not saying that investigations conducted by private companies are rotten," Rui said. "But there's a lot that private investigators maybe aren't able to discover. Private investigations are a bit like peeking through the keyhole: you only see a little of what is inside the room."
"The police have the right to break down the door and see much more," he said.
Suspects lose rights
Private investigations also create other challenges.
Is it okay, for example, for private investigators to investigate possible crimes without having to follow the legislation that the police are required to follow, such as the Criminal Procedure Act?
"Public investigators must adhere to rigid laws and regulations. When the accused meet with the police, they have the right to remain silent, they have the right to a lawyer and have the right to inspect their own case. Last but not least, the police and the prosecuting authority are required to be objective," he said.
Private investigators are not required to do any of this, the law professor points out.
Rui believes that this is also a problem in Norway's laws.
When sciencenorway.no asked KPMG for a comment on Rui's statements, Henrik Haakestad Lervold, Marketing and Communications Director at KPMG, called it "tendentious" to ask questions about whether the company is really an impartial investigator.
"This is something that Rui is not in a position to answer," Lervold wrote in an email to sciencenorway.no.
"Of course we enter into all processes and projects as an objective and impartial party. It is also misleading and irrelevant to bring up the audit assignment that KPMG UK did for Rolls Royce," he added.
You can read more about the Rolls Royce corruption case further down in this article.
Offenders allowed to keep their gains
Tina Søreide is a professor at NHH Norwegian School of Economics. She studies economic crime in both Norway and internationally.
"The probability of criminals being exposed in Norway is not that great," she said to the university newspaper NHH Bulletin. "Thus, the state also fails to fulfil its obligations to confiscate criminal proceeds."
Other countries have the same problem. But Norway is among the OECD countries that have been criticized by the OECD's own organization against money laundering (FATF), because of its very low level of confiscation.
"This means that offenders in Norway can generally count on being allowed to keep their gains," Søreide said.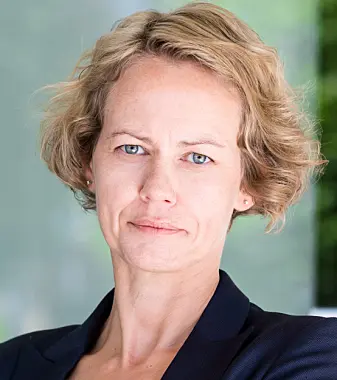 Crime and dividends
"Many Norwegians have no idea of how quickly we're shifting to white-collar crime cases that involve companies ending in a settlement — something I call negotiated settlements," Søreide said to sciencenorway.no.
Investigating large companies is often very complicated, she pointed out.
"Remember that many of these companies operate in a number of countries simultaneously. Thus, the company essentially controls almost all of the critical information about itself," she said.
"Add to that the fact that the gains from a criminal act in one country are often 'paid out' in a completely different country. And that the authorities in some countries may not be very concerned with solving these kinds of crimes," she said.
Companies must be offered incentives
A key reason why investigations into economic crime are being privatized is that companies are increasingly rewarded with lower penalties if they themselves put evidence of their own offenses on the table and cooperate with the prosecuting authorities.
"They can also count on a lower fine if they have introduced solid measures to reduce the likelihood of crimes being committed. If a company discovers a crime in its own business, it needs to find out and investigate what has happened before it can self-report possible offenses and receive a lower penalty than if it had tried to hide the circumstances," she said.
"You have to offer companies these kinds of incentives to uncover serious crime," Søreide said.
She has studied how corporate penalties are enforced internationally. She sees a clear trend towards negotiated settlements. Essentially, this means the company can close a criminal case, if it accepts the police's "offer" of paying a fine.
The police want these cases to go away
Søreide also points out that the police obviously have a vested interest in this kind of approach.
The police have problems obtaining evidence in complex international cases. At the same time, the police have to try to close these cases, she said.
"It's also well known that prosecuting authorities are rarely evaluated on how thoroughly they have worked on a case. What's more typical is that police in a country are assessed on the basis of the number and percentage of cases they manage to solve," she said.
Consequently, it's in the interest of the police that the person being investigated cooperates and puts all evidence on the table, even when this is the result of a self-financed private investigation.
"Closing cases with a settlement, rather than a court process, makes it easier to take into account the company's efforts to 'uncover' its own offenses and it becomes possible to close the case without all the documentation necessary for a court process," says Søreide.
Investigators come in all shades of grey
Like Jon Petter Rui, Tina Søreide sees that privatizing investigations of economic crimes in Norway can have both good and bad aspects:
"The investigators who now conduct many of these private investigations are often very skilled," she said. "But they come in all shades of grey."
"Is everything the investigators found actually included in the final report? Can the individuals who commissioned the investigation be tempted to embellish the truth? How much does it matter that the person who is being investigated is paying for his or her own investigation?" she wondered. "And do the prosecuting authorities go far enough in an independent assessment of the facts in the case? Are criminal acts exposed well enough — and is people's legal security taken care of well enough?"
In short, Tina Søreide has a lot of questions about the private investigation of economic crimes.
The Rolls Royce corruption case
As an example, the NHH professor cites a large Rolls Royce corruption case in which the giant engineering company was first investigated by journalists from the BBC and The Guardian. The journalists said Rolls Royce had paid bribes to government officials in at least 12 countries over a period of 30 years.
The case nevertheless ended in a negotiated settlement with British, American and Brazilian anti-corruption authorities. The parties agreed that Rolls Royce should pay a total of GBP 671 million, or roughly EUR 791 million, in penalties.
This allowed the company to avoid having the case tried in the court system. It is a fact that for a number of years KPMG was paid by Rolls Royce to monitor the company's operations, without doing anything to uncover these possible offenses. This prompted the British financial authorities to react in 2017, according to the BBC.
The organization Transparency International believes it is "absurd" that a large company like Rolls Royce can admit to very extensive corruption in a number of countries, without any individuals being punished.
Other large companies involved in extensive international corruption scandals have been Siemens in Germany, Alstom in France and Odebrecht in Brazil.
The OECD is now teaming up with Transparency International, at the forefront of focusing on this type of cross-border economic crime.
"Even though enforcement takes place at the national level, it is crucial to get cooperation between countries to detect and react to such serious offenses," Søreide said.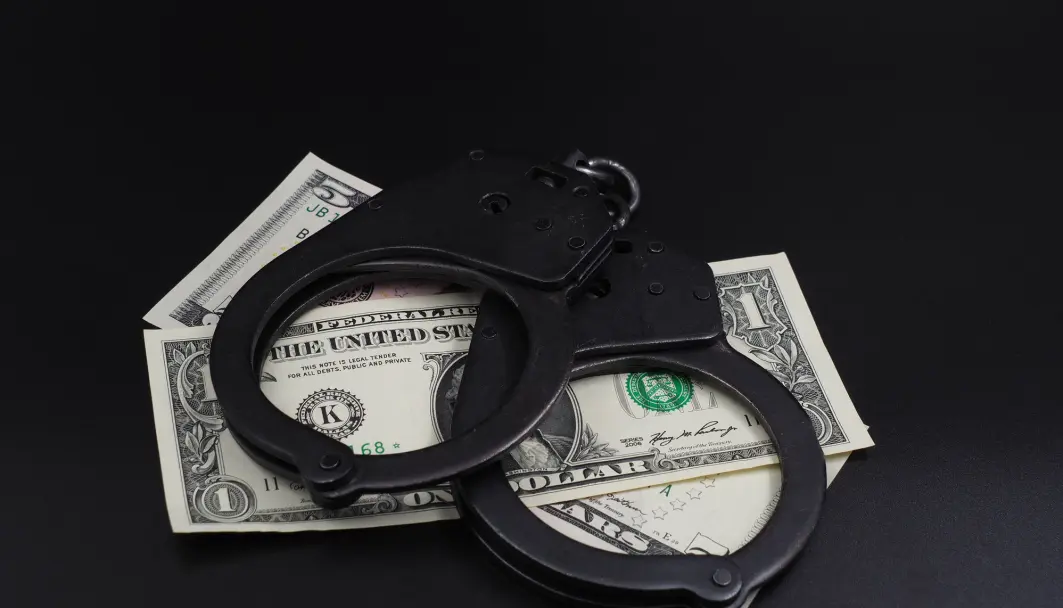 Difficult to study
The Rolls Royce case thus never came before the courts. There was never a completely independent investigation, after the company had investigated itself and agreed to pay GBP 671 million in penalties.
"Has this gone too far?" Søreide wondered.
At the same time, she sees that investigating a large international company such as Rolls Royce would have been extremely difficult, if the company had not realized that it should investigate itself and cooperate with the prosecuting authorities.
Both Jon Petter Rui and Tina Søreide note that this is a difficult field of research.
Much of the problem for researchers is that it is so difficult for them to obtain information — both about the nature of the offenses and about what happens when they are discovered.
An exciting research field
Søreide is the editor of the new book "Negotiated Settlements in Bribery Cases. A Principled Approach", where she collaborated with leading corruption researchers from a number of countries. The book addresses challenges in the use of negotiated settlements.
The project was based on a major survey conducted in collaboration with the International Bar Association (IBA), which assisted in gathering information from a large number of defence lawyers with experience from demanding corruption cases in many countries.
The work now seems to have practical significance in settling corporate cases, because it is being includes as part of an OECD process of preparing recommendations for authorities.
"At the same time as it is difficult, this is a very interesting and exciting field of research," Søreide said.
She is happy to encourage both lawyers and economists to specialize in the field. In this way, there will be more people who can contribute with their expertise and eventually design new effective measures against crime.
"At NHH, we have arranged debates to make the students understand the seriousness of what we are talking about. We want to make them see that they can make a career in what is called 'compliance' and anti-corruption work," she said.
NHH has awarded Søreide a dissemination prize for sharing information about her research.
Translated by: Nancy Bazilchuk
Read the Norwegian version of this article on forskning.no.
Reference:
Jon Petter Rui and Tina Søreide: "Governments' Enforcement of Corporate Bribery Laws: A Call for a Two-Track Regulatory Regime", Tidsskrift for Rettsvitenskap, 2/2019.