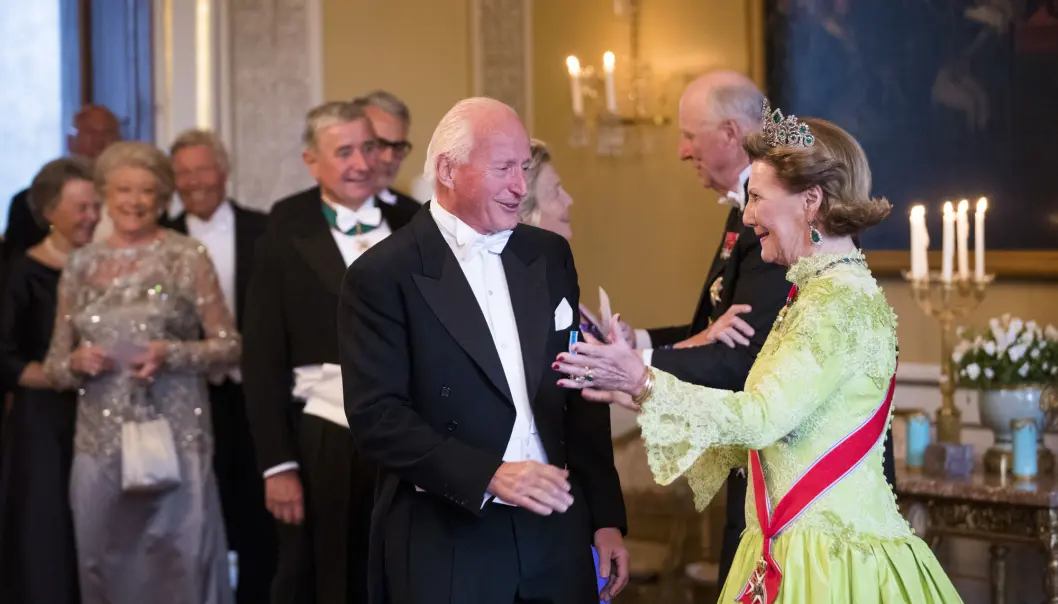 Is economic inequality in Norway really as bad as in the UK and France?
The statistics gravely underestimate the actual differences in private wealth in Norway, according to a new book.
Norway is not as equal as it likes to present itself, two retired professors assert in their new book.
The reality of this surprised them.
Steinar Stjernø and Knut Halvorsen are both professor emeritus at Oslo Metropolitan University. Their book, "Financial and Social Inequality in Norway" (only available in Norwegian) has been released in timely fashion before the Norwegian parliamentary election this fall.
The most surprising thing about inequality in Norway, according to the two researchers, are the great differences in wealth.
"They are on par with the differences you find in Great Britain and France, which are old class societies," Stjernø says to the newspaper Klassekampen (link in Norwegian).
The official statistics on inequality in Norway are misleading, say the researchers. This has also been pointed out by researchers from Statistics Norway on a number of occasions.
"The statistics gravely underestimate the actual differences in private wealth," Halvorsen says.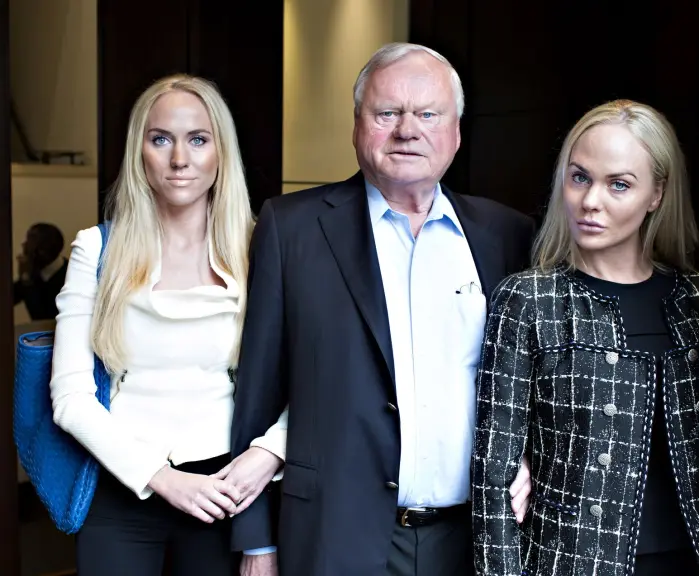 10% own 60% of the wealth
The statement that wealth inequality in Norway is on the same level as that of the UK has been used by politicians from both the Labour party and the Socialst Left Party in order to argue for taxes on wealth.
But can it really be true? The fact checking website faktisk.no asked and answered this question in November last year.
Their conclusion was that available data indeed do point toward Norway having as high or higher wealth inequality as the UK. However, the quality of the data and different ways of measuring make it hard to reach a final conclusion.
Faktisk.no asked Rolf Aaberge from Statistics Norway to comment, and he confirms that based on results from Statistics Norway, the OECD and Credit Suisse, it can be said that the top wealth share in Norway is "at least on the level as that which has been found in Great Britain."
According to a 2018-report from Statistics Norway, ten per cent of the population in the country owned 60 per cent of the wealth. The one per cent richest in the country owned nearly 21 per cent of all the wealth.
However, Aaberge points out to faktisk.no that uncertainties around the numbers make it difficult to give clear answers on how wealth is distributed in any given country, also in Norway.
"The value of the big fortunes are underestimated," Aaberge says to faktisk.no.
"This is because when we make statistics on this, we use values that are reported to the tax authorities, while the actual market value of for instance commercial real estate or unlisted shares in reality may be much higher. The same goes for property abroad," Aaberge says.
Faktisk.no also mentions other research which shows how hidden fortunes abroad may signify that the top wealth shares, meaning the actual fortunes of the very richest, are gravely underestimated.
The wealthy pay less taxes
Also when it comes to income, inequality in Norway is alive and kicking. Sciencenorway.no reported just about a year ago that "Researchers now see that income inequality in Norway is much greater than official figures have shown."
According to official statistics, Norway's richest 1 per cent have roughly 10 per cent of all income in the country.
"The real figure is 20 per cent, or twice as high," Statistics Norway researcher Rolf Aaberge said to sciencenorway.no.
Norway's super-rich — or the richest 0.01 per cent of the population— have about 6 per cent of the country's income.
Aaberge and colleagues claim in this recent study that the richest 1 per cent in Norway also pay the least taxes.
Norwegians are not outraged
One of the main points in the new book on inequality in Norway is the effect of residential segregation.

People with the same socioeconomic status tend to live in the same areas. This in turn affects how people perceive inequality in Norway, according to the professors. This segregated way of living makes us less eager to do something about inequality – because we think there's less of it than what is actually the case.
"Residential segregation is very harmful as it hides the reality of how things really are for the well-off," Stjernø says to Klassekampen.
The poor also don't see how the richest people live, Halvorsen adds. People are not exposed to how those with other means live.
The myth of Norway being a very equal country then, appears proven wrong. According to the professors, Norwegians also do not have more egalitarian attitudes than people in other countries.
Our wishes of more financial equality and redistribution of wealth are not very different from that of others. In fact – even though wealth differences in Norway are as great as in the UK and France, the British and French people find this far more unfair than Norwegians, say the researchers.
They believe this is connected to another myth in Norway – that people at the top use their fortunes in order to create value and jobs in society.
To tax or not to tax
Rich people in Norway as elsewhere however spend their money on fancy houses, cabins, boats, planes and other luxury goods, Stjernø and Halvorsen say.
And as in other countries, having less money in Norway is also associated with poorer health, more stress, less happiness, and shorter lives, which the new book documents.
A hot potato in Norwegian politics over the past few years has been the existing wealth tax – some wish to remove it, others to increase it.
A report commissioned by the conservative government recently concluded that increasing the wealth tax would in fact increase employment in small and medium sized businesses. During it's nearly eight year long reign, the conservative government has cut the wealth tax repeatedly, using the argument that this would create more jobs.
Ole Gjems-Onstad, professor in tax law at BI Norwegian Business School, wrote a book about the Norwegian wealth tax last year. He claims this tax makes it impossible for Norway to experience a business adventure like Tesla or Spotify. According to Gjems-Onstad, start ups may be taxed out of the country before they have the chance to generate any profit for their owners.
Stjernø and Halvorsen believe that the increasing inequality in Norway is cause for concern and would like to see the wealth tax increased.
And they are in fact optimistic that inequality will be higher on the agenda in the future:
"All the international organizations are talking about this, organizations you would not normally think were concerned with inequality, such as the World Bank and the OECD. They are worried that inequality will inhibit economic growth," Halvorsen says to Klassekampen.