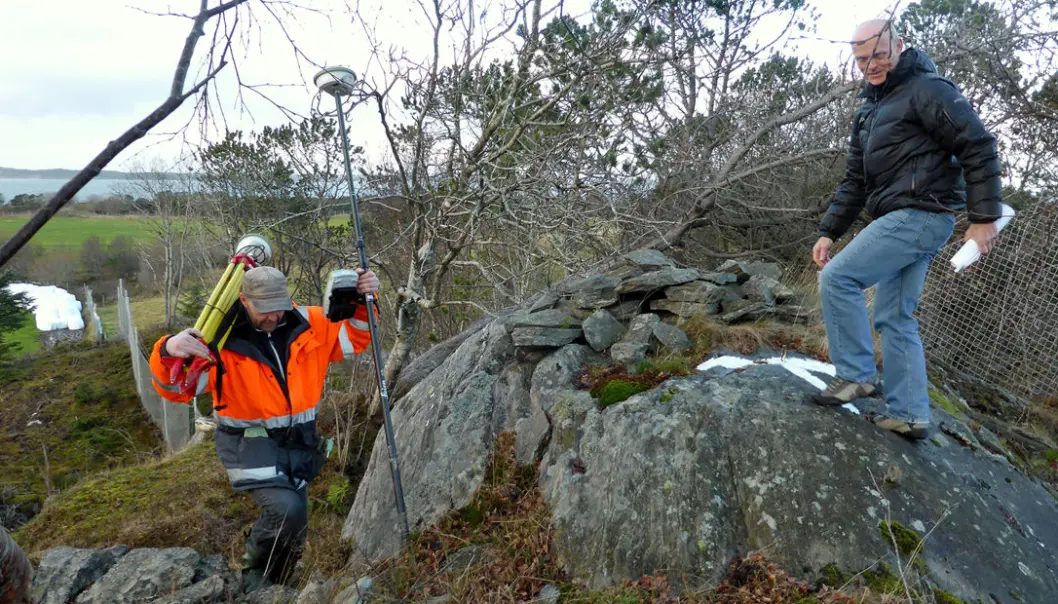 Norway is on the rebound - and getting higher
Official elevations in Norway are being readjusted as the country rebounds from the last ice age. Much of the country has risen in elevation by as much as 40 centimetres.
Norway is slowly rising along with its little piece of the Earth's upper crust. A spot that was 100 metres above sea level a few decades ago doesn't have that elevation today.
The country is rising by a few millimetres a year.
Blame it on ice that is long gone. During the most recent ice age, the land was pressed down by the weight of glaciers, which sat on top of the country for about 100,000 years. The land is still rebounding, 10,000 years after the glacial ice melted away.
New zero
This means that elevations around the country need to updated from time to time, like now.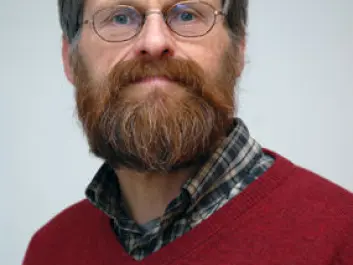 But it's not just a question of adding a certain number of centimetres to all elevations.
As the land rises the sea level is changing too. Measuring techniques have also become much more accurate in recent years and so have the demands for accurate positioning.
To make things even more complicated, the starting point – the standard zero level – has also been altered.
Until now, Norway's notion of zero metres above the sea was gauged from a spot marked at Tregde, near Mandal on the country's south coast. Norway has now joined a larger European community by adapting another zero point – Normaal Amsterdams Peil, or NAP.
60 years old
Norway has previously used a system dating back to 1954 – known as NN1954.
"We can do things much better with the methods at our disposal today. The old methods weren't particularly accurate," says division manager Per Chr. Bratheim of the Norwegian Mapping Authority.
The new system is called NN2000.
But Norway won't suddenly spring up a few centimetres in a single day. The new elevations are being introduced in steps.
Two different systems will be in use simultaneously until 2016.
"We have practical reasons for not changing everything at the same time. When a municipality adopts the new elevation system it has to turn off updates for a few days while all its databases make conversions. It would be a considerable burden if we tried to do all the municipalities at the same time," Bratheim says.
Norway has over 400 municipalities.
Trondheim takes a dive
Most of Norway will be gaining altitude through the new system. In general the country is rising the most in inland areas, where the ice sheet was thickest. The town of Trysil, near the border to Sweden, gets the biggest adjustment – 40 cm.
However, there are places along the coast that will be lower. Elevations on the south coast will be on average 10 centimetres lower than they used to be. Not because the land is actually sinking, but because Norway is switching to NAP as its zero point.
Bærum and Trondheim have their own particular stories. The two urban municipalities have not adjusted their elevation systems since 1890. As a result, Bærum will average 36 centimetres higher.
Trondheim has reached its nadir. The country's third largest city switched to NN2000 two years ago and is now 90 centimetres lower than it was prior to 2011.
Every centimetre counts
Why care about a few centimetres?
The new elevations are important for planners, developers, architects and construction firms.
Exact positions are needed when buildings and roads are constructed. When water and sewage pipes are placed it's a real advantage to know that gravity will be transporting the contents into the right direction.
------------------------------------
Read the Norwegian version of this article at forskning.no
Translated by: Glenn Ostling
Related content