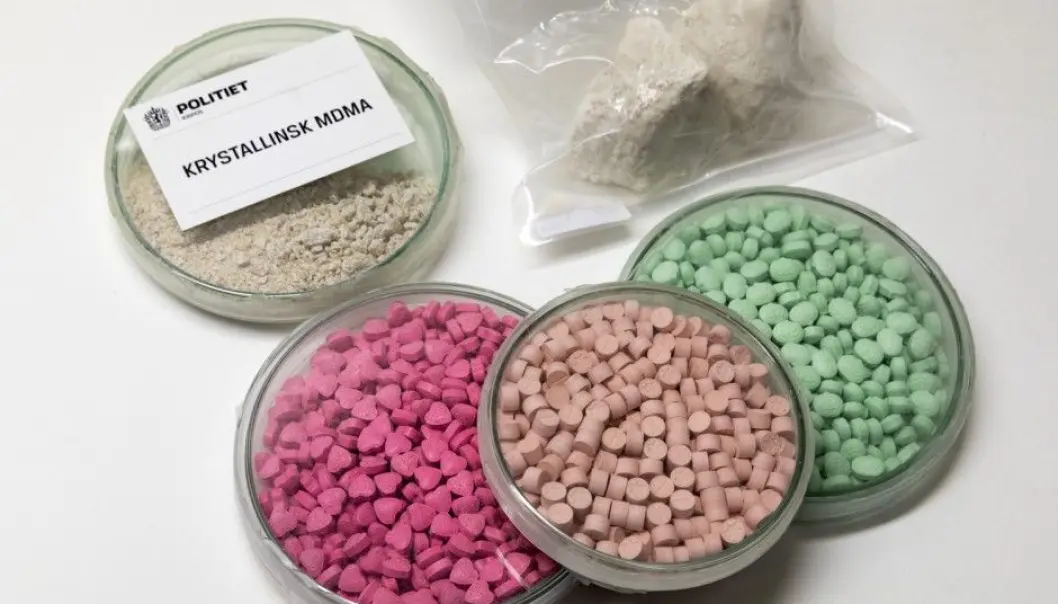 Researchers get phone data to chart drug abuse in Oslo
Researchers have for the first time used anonymous data from mobile telephones together with analyses of wastewater to quantify use of illicit drugs in and around Norway's capital.
When using toilets, remnants of whatever we swallow, smoke or inject follow along with urine and poop and flushed with wastewater into sewage systems.
For years the Norwegian Institute for Water Research (NIVA) has analysed samples of wastewater in Oslo from the city's sewage treatment plants, revealing new patterns in the use of illicit drugs.
Health authorities rely on information about new trends in use of narcotics to target efforts to curb drug abuse.
But wastewater analyses have one serious drawback. They do not reveal how many people were actually in a sewer catchment area when traces of drugs made their way from toilets and urinals into the sewage system. So NIVA allied itself with the Norwegian telecom Telenor.
Wide variations
"There can be wide variations in drug remnants of amphetamine, cocaine and ecstasy from day to day," says Research Manager Malcolm Reid at NIVA.
But this does not necessarily mean that drug usage is actually decreasing or increasing.
"We have to calculate drug quantities with real populations in order to know anything about the extent of use," says Reid.
Until now they have used estimates of partygoers or drug users to find out how many have been in an area when toilets were used. Or they have utilised registers from acute treatment centres, drug seizures in criminal cases or information from drug rehabilitation institutions.
But this is costly and time-consuming, and the reliability of data is uncertain.
Anonymised mobile phone data
NIVA has used mobile phone data in the past year to boost research of drug usage.
"Mobile data can much more accurately detect how many persons were in Oslo at a given time, and thus how many urinated in this period," explains Magnus Muri Boberg, leader of the section for Internet of Things and an employee of Telenor Norge.
He assures that the mobile data are anonymised, used for general epidemiology and cannot be used to detect whether any specific person took LSD at 2 AM on a given Saturday, for instance.
Telenor has information about how many mobile phones transmit and receive signals from base stations in the area. Such signals are registered as long as a cell phone is turned on, even if the owner neither makes nor receives calls or text messages.
Population drain
The first study in this field was made in June and July 2016 and it revealed that the number of persons in the area vary dramatically.
Mobile data show that even within a 24-hour period, the population in the drainage area leading to the VEAS sewage treatment plant can change by 30-40 percent.
In the early hours of Sunday, 5 June, there were 470,000 persons in this part of Oslo.
At two in the afternoon the next day, Monday, the number was 670,000, a whopping increase of 200,000.
"If we trace the use of narcotics in this stretch of time, we see a massive increase in concentration. This can be interpreted as a large increase in drug use, but the real factor is that there are more people around," says Malcolm Reid at NIVA.
Many urban Norwegians head for weekend cabins or make their way to beaches or other destinations on fine summer days. Then they return home Sunday evening and go to work the next day.
Relative stable use
When the researchers plotted these fluctuations into their calculations they found the use of pharmaceutical drugs to be relatively stable.
But illegal use of narcotics rose from June to July, especially the recreational use of ecstasy on weekends.
"We have measured narcotic substances for eight years, and we see a sizeable increase in ecstasy/MDMA in this period. This is not unique to Norway; it is a European phenomenon," says Reid.
Wastewater from residents of Oslo and the western suburbs flows to the huge sewage treatment plants at Bekkelaget in Oslo or VEAS in Asker, revealing total drug use.
NIVA Network reports its finding to the Norwegian Institute of Public Health and the European network SCORE. Drug use is thus compared between different cities in different countries.
NIVA has also measured narcotics use in other Norwegian cities, including Trondheim and Tromsø. Total use of illicit drugs was seen to be at about the same level as in Oslo, but the types of substances varied quite a lot.
Amphetamine use in 2014 was considerably higher in Trondheim than in Oslo, whereas the capital city outpaced Trondheim in use of cocaine.
Mobile data raises understanding
Mobile data can be used in all kinds of areas.
"NIVA is a pilot partner and we think it fabulous that anonymised phone data can be used to boost research projects and provide a better basis for decision-making," says Boberg in Telenor Norge.
Tourist destinations, cities and public transport providers have shown an interest in using mobile phone data to improve their analyses.
-------------------------------------
Read the Norwegian version of this article at forskning.no
Translated by: Glenn Ostling
Scientific links
Related content