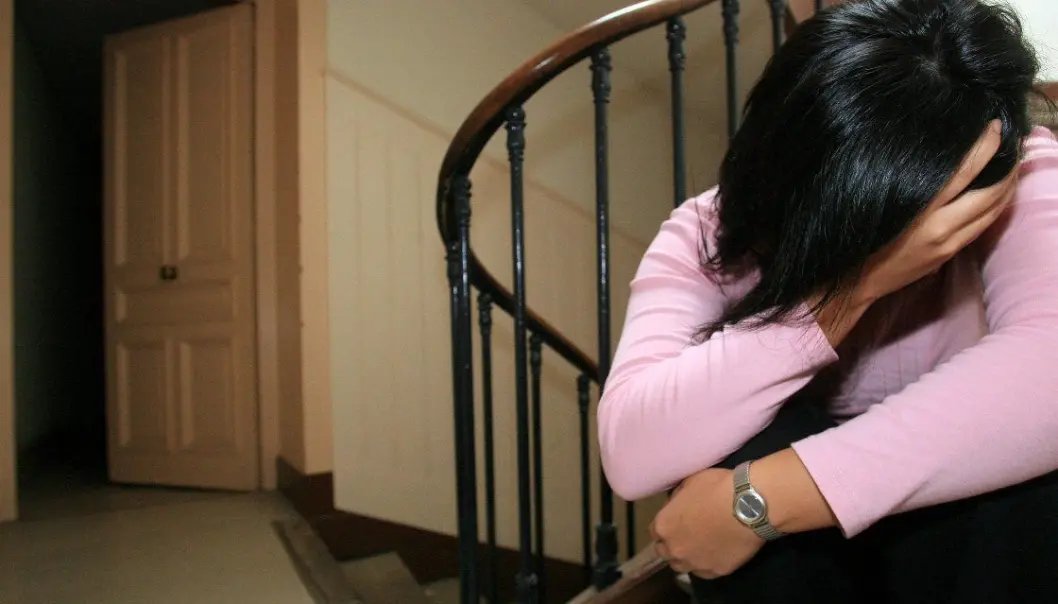 Little known about domestic violence against immigrant children
Child welfare authorities lack knowledge on domestic violence against children in immigrant families and this makes them slower to react.
Denne artikkelen er over ti år gammel og kan inneholde utdatert informasjon.
This problem is revealed in a report issued by the National Centre for Violence and Traumatic Stress Studies.
The report consists of a study of Norwegian, Nordic and international specialist literature in the period 2000 to 2011, pointing out some of the challenges facing children in ethnic minority families.
The studies reveal that many children with minority backgrounds experience shortcomings in cultural sensitivity and reactions against violence in the home.
This is particularly applicable to Child Welfare. There is too little knowledge about children who routinely experience violence, and about cultural and ethnic minority issues.
"Minority children can encounter extra problems, which are either overlooked or on get too much attention. It's hard to achieve the right balance here. These can be children with a background as refugees for instance, and they will have additional and different needs than other children in similar situations," says Sanne Hofman, who is a specialist in children's rights and authored the report.
Damaging in any culture
Most researchers agree that the consequences for children who encounter violence in their families are damaging in any culture and across an array of cultural values.
"The important thing is that all are individuals. Ethnic Norwegian children have various needs and these children do too," says Hofman.
Among the cultural aspects that researchers think agencies such as Child Welfare lack understanding of, particular mention is given to family hierarchy and gender-specific family structures and traditions.
Other such factors include expectations about family roles, traditions of respect and obedience and thoughts regarding the collective extended family and maintaining its honour.
Hofman says that very little research has been conducted on the differences among diverse cultures and there are wide gaps in our knowledge. For instance we know close to nothing about sexual abuse in minority families.
Several issues can have significance for the lack of knowledge, but specially mentioned in specialist literature are the status of the mother and children's resident permits, experienced discrimination, racism and stigmatizing. Other factors are isolation linked to a loss of a social network and being new and alien in a foreign country.
Violence in different cultures
Hofman says the impression that violence is more prevalent in other cultures is not unfounded, but nobody can assert that everyone from the same country shares an identical attitude toward violence or equally accepts its use.
"We know for instance that it is much more common to strike children in Southern Europe and for instance in England, but I have found no cases of custody being taken away from European immigrant parents."
According to Hofman, there are no grounds for believing that levels of domestic violence considered unacceptable here in Norway only occur in families from non-Western countries.
"In Norway it's been illegal for decades to physically punish children, but in many countries it's still allowed," she says.
The children can find solutions
Hofman explains that research shows children often have insight regarding their own situation and they can propose solutions.
"As adults we're responsible for finding solutions that work in keeping with the wishes of the child. Strategies and measures for the protection of minority children who experience violence or are subjected to it will fail if we don't pay attention to the child's present life experience."
"Children's opinions about preventive measures and rehabilitation solutions need to be charted. What measures does this particular child need? Society has an obligation to protect children and this duty is the same no matter what ethnic group the child belongs to," concludes Hofman.
------------------------------------
Read this article in Norwegian at forskning.no
Translated by: Glenn Ostling
External links
Related content