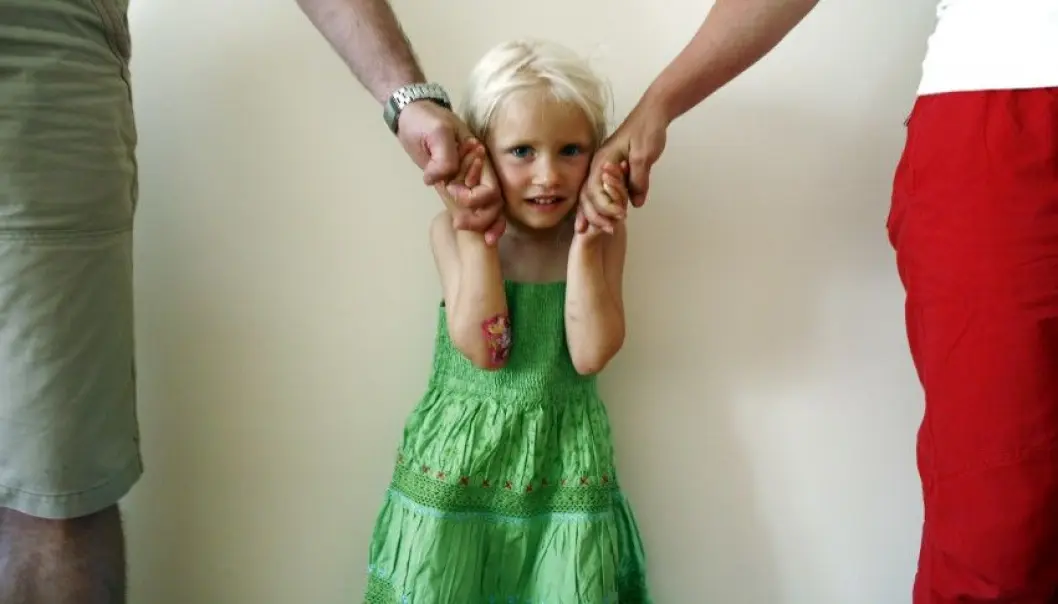 How to agree on the kids when you disagree with your ex
Every third couple with kids experiences high levels of conflict when they break up. The current system of mediation in divorce cases isn't working well enough for many of them, according to a new study.
Parents can get mediation help to reach agreement on their children's care after divorce. In theory, that is.
Wenke Gulbrandsen has been a fly on the wall during mandatory divorce mediation sessions for 100 couples. She works in Oslo as a psychology specialist and recently defended her PhD on the topic at the University of Oslo's Department of Psychology.
All married or cohabiting couples with children under 16 years of age are required to undergo mediation to iron out custodial arrangements, including parents who are seeking a court settlement.
But in high-conflict situations, mediation isn't working, says Gulbrandsen.
One in four couples has strong disagreements
Mandatory mediation is designed to help parents agree on cooperative arrangements that allow children to maintain contact with both parents.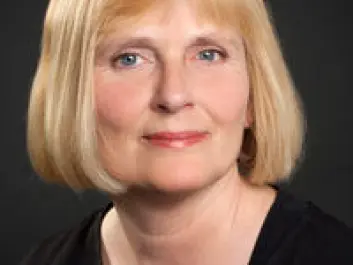 Gulbrandsen based her study on a representative sample of 154 sets of parents who met at 12 different family offices in eastern Norway.
Four out of ten couples arrived at their appointments with agreements in hand that they had prepared in advance. About a third of the couples came to mediation in high-conflict mode, and even after mediation, twenty per cent remained locked in conflict.
Gulbrandsen found that 38 of the 100 couples had deep disagreements. They also had low expectations for mediation.
It turned out that only one in three couples left the mediation sessions with an agreement on child care arrangements.
What was most striking was that the couples who failed to calm the conflict and reach an agreement usually stopped mediation after only one to two sessions, despite the fact that they could have up to seven sessions, Gulbrandsen told forskning.no.
Even after eighteen months, fewer than half of this group had come to an agreement. Many of them also spoke critically of several aspects of the mediation offer.
Locked in conflict
This stood in stark contrast to the more cooperatively functioning parents. Among this group, fully nine out of ten reached an agreement about the children.
"Some of the resources currently used for mediation should be directed more towards the families with the greatest conflicts," says the psychologist.
Gulbrandsen believes that can happen, if parents who manage to formulate agreements themselves are offered help through online solutions. Parents who want counselling should still have access to it.
"This can free up resources so that those parents who are really far apart can get more help," she says.
Gulbrandsen does not know of any similar comprehensive studies of the mediation process that have been carried out in Norway or internationally.
Emotional outbursts
Gulbrandsen analysed the dialogues between high-conflict parents. She found that conversations were marked by frequent interruptions, changing topics and emotional outbursts. Parents showed little acknowledgment of each other, and the trust level between them was minimal.
If the outbreaks were ignored or defined as being outside the scope of mediation, the dialogue became even more entrenched.
Eight fighting topics
Gulbrandsen also identified the sources of conflict that contributed to deadlocks about child arrangements. She grouped them into eight themes:
One parent did not accept the breakup.
One parent was deeply offended by the way the breakup occurred. Typically the other parent refused to talk about this.
One parent worried about child neglect by the other parent, who in turn rejected the accusations as wrong or exaggerated.
One parent was concerned about a lack of empathy for the child, and was seen as over-sensitive by the other.
If the children wanted to change the arrangements, the parents interpreted the children's reactions and desires differently.
Economic concerns arose in indirect ways. Both parties behaved as though they weren't allowed to bring up the topic.
Parents had conflicting plans for their own futures (residence, education, jobs and new family forms), which prevented them from being able to be active participants in their children's lives.
Input from others, such as new partners, grandparents or lawyers also contributed to entrenched conflicts.
What works best
Gulbrandsen also analysed how different mediators' approaches worked. Trying to get the parties to make an agreement early in the process hindered the dialogue. An informative and educational approach was often interrupted by emotional outbursts or met with polite silence.
"It worked better when the mediator invited parents to choose what they wanted to talk about, and then guided the conversation so that both parties could speak without interruption," she says.
The conversational climate also improved if parents were able to follow tangents related to emotional themes and underlying conflicts. Recognizing such themes as relevant for ensuring good agreements also yielded positive results.
Also helpful to the process was when the mediator had plenty of time and systematically used written notes from the conversations, and that couples had a chance to try out interim solutions.
"A fundamental element in cases that ended with agreements was that the mediator showed confidence in the parents' ability to arrive at mutually acceptable solutions," says Gulbrandsen.
Ministry will take the findings into account
"We will include the study's findings in our future work. There are challenges in reaching more parents with particularly high levels of conflict, and this is a priority for the Ministry of Children, Equality and Social Inclusion," said State Secretary Kai-Morten Terning.
The Ministry has initiated a number of measures so that more high-conflict parents can achieve good agreements through mediation and improve parental cooperation as an alternative to court proceedings.
Terning also urges parents to think about the children during breakups.
"Living with parents who have protracted conflicts can damage children and young people. We're committed to helping parents and children, and family counselling plays an important role. Early intervention can help ensure healthy situations for children," he says.
Terning adds that raising mediator competence and creating a strong environment of expertise will also strengthen family counselling services with high-conflict families.
Moreover, he points out that the government will be putting out a family message this spring, and family counselling will be an important part of it.
——————————————————-
Read the Norwegian version of this article on forskning.no
Related content