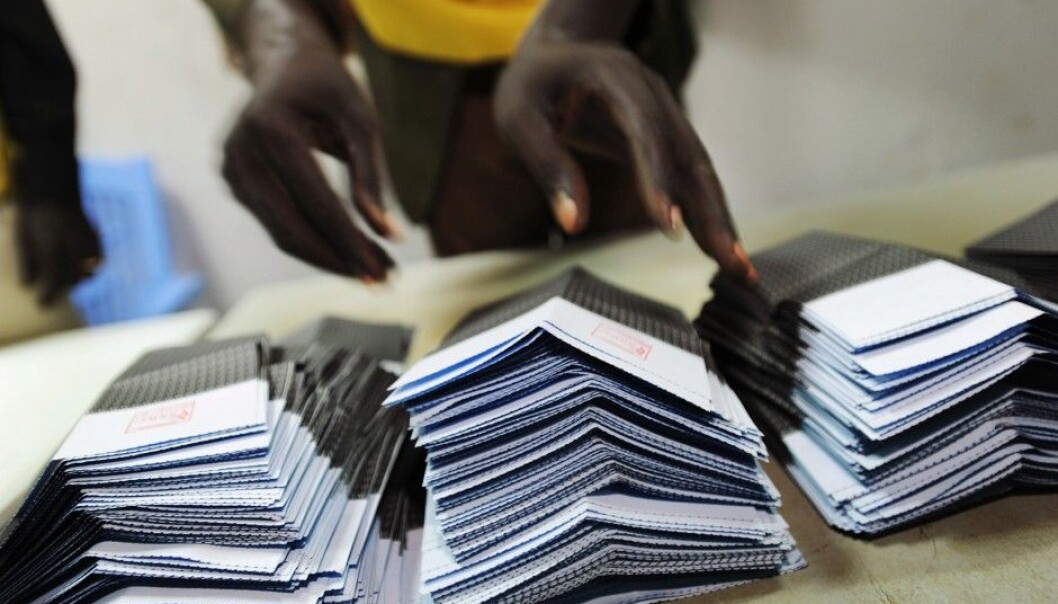 More democracy support for developing countries
Scientists believe that we should give more money to projects that support democracy in developing countries. However, past projects have produced limited results.
Norwegian political organizations have developed a system for helping developing countries build their own democracies. The Norwegian Agency for Development Cooperation (Norad) has committed one million euros per year.
This summer, the Norwegian government, in the revised budget for 2014, wanted to cut democracy support, but the Norwegian Storting (the parliament) decided to keep it. Norad was told to evaluate the scheme and hired the Norwegian Institute for Urban and Regional Research (NIBR) for the job.
According to NIBR's report, large sums go unused because many of the project proposals are subpar. In addition, it is unclear whether completed projects produce lasting results, and they do not seem to be very cost effective.
Still, the researchers recommend maintaining the scheme.
Young democracies
The monies being handed out are intended to support young democracies in the process of developing political parties, voting arrangements and trade union activities.
The biggest project last year was the Norwegian Labour Party's cooperation with the Sudan People's Liberation Movement (SPLM) in South Sudan, costing more than one hundred thousand euros. According to the report from NIBR, the crisis in the SPLM, which began in March last year, "put many projects on hold and made it difficult to make any progress."
Since 2011, Norad has provided funding for five political parties and two youth parties in Norway. The total approaches one million euros annually.
Suggestions for improvement
The researchers behind the report, Einar Braathen and Jørn Holm-Hansen, have some suggestions for improving the system.
They believe that an independent resource centre should be established so that the Norwegian parties can learn more about the situation in the partner countries.
In addition, they believe that projects should be limited to a few countries and that the parties need to spend more time building commitment around projects in party organizations.
----------
Read the Norwegian version of this article at forskning.no
Translated by: Lars Nygaard
Scientific links
External links