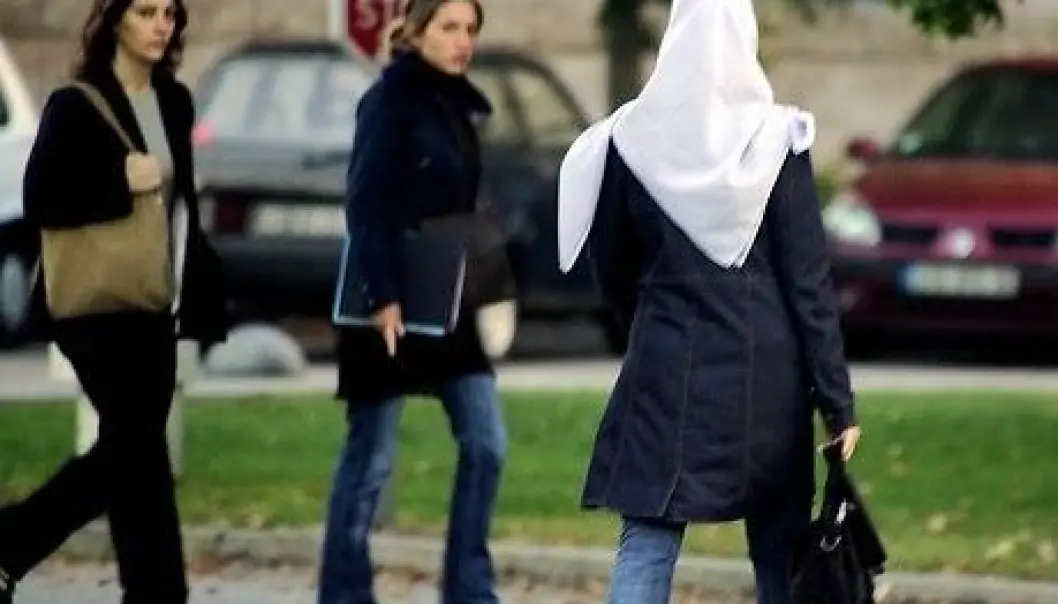 Sexual abuse: Talking across cultures
Research on African women's experiences with the Norwegian mental health service reveal differences in perception of what constitutes abuse, how much it should be talked about, and how to deal with it.
Statistics show that mental health staff are highly likely to encounter African women who have experienced sexual abuse.
Figures from sexual abuse centres show that 70 percent of their clients also had been in contact with mental health services, and refugees are particularly at risk of developing mental health issues.
Although women of African origin primarily require much the same as Norwegian women, they also present some additional challenges.
"African women's propensity to tell the staff in mental health care about sexual abuse will be affected by several factors - including their own definition of what they have experienced, their experience of self-worth, guilt, shame and preconceived ideas about how health services will meet them," explains Kristin Augenie Randi Trane.
Cultural obstacles
Trane is Academic Supervisor at the Incest and sexual abuse centre, Sør-Trøndelag region (SMISO-ST). She has carried out a synthesis of Norwegian and international research, supplemented by conversations with six women of African origin and seven informational events with African women in the audience.
Telling others about sexual abuse is difficult for several reasons, including a sense of shame, guilt, betraying loyalty, a fear of not being believed, or a fear of ruining the lives of others.
Research shows that it takes an average of 17 years for a Norwegian woman to tell others about abuse. For women of African origin, there are also potentially a number of cultural obstacles to sharing their experiences.
Forced marriage and perception of rape
For instance, the widespread custom of forced marriage, where often very young girls are wedded to older men, can make the issue of abuse and rape less clear – since it's 'part of the marital duty'.
The custom of paying a 'bride price', notably practiced in Uganda, can create a compounded sense of worthlessness for a rape victim, making it harder to talk about it.
The sense of shame around being raped is entrenched; in some areas rape victims are banished by the husband and the family. In countries such as Somali, Burundi or Zimbabwe, the rape victim is often married off to the rapist.
Genital mutilation
The custom of genital mutilation, which is practised across 26 African countries, will by most of the women not be described as mutilation, and they will react negatively to being characterised as 'damaged'.
There are also popular beliefs such as the 'virgin sex' myth, where sex with a virgin is believed to cure men of HIV or AIDS. Women who are abused in this context of 'healing' may have a different perception of whether it constitutes sexual abuse.
Talking about abuse seen as harmful
The act of talking about painful experiences can in itself be discouraged. In several African regions this is viewed as unnecessary or outright harmful. 'Active forgetting' is a common method in Mozambique and Ethiopia to put pain or sorrow in the past.
According to some religions, sorrow is wrong as one is trying to claim something that "belongs to God"; one should be grateful, otherwise God might get angry and withdraw his protection.
Different backgrounds, similar needs
"When seeing mental health staff, there may be some factors that are particularly challenging for African women compared to Norwegian women. But the most important factor is to be aware of how our similarities are greater than the differences," Trane emphasises.
In her work she has met many individuals who say they would have preferred to be asked about the abuse earlier, rather than practitioners shying away from it.
"I believe women of African origin has the same need in this respect as Norwegian women, but talking about it can be more difficult for some of them. They deserve to be seen and met according to their own needs," she concludes.
Reference
Kristin Augenie Randi Trane: «It's so good to talk to you, but what can you do for me?» - Some key factors when meeting African women exposed to sexual abuse
Related content