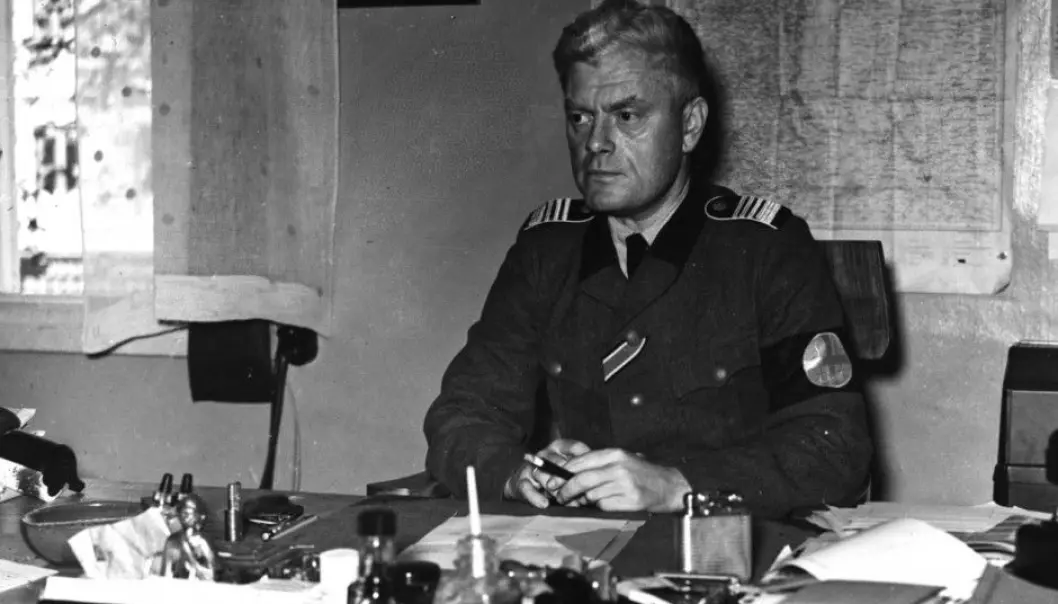 Nazis used own laws on German-Norwegian homosexuals
Norwegian homosexual men were punished harder during the Second World War if their sexual partners were Germans.
Homosexuals were persecuted, imprisoned, castrated and sent to concentrations camps during World War II.
Germany deployed up to 400,000 troops in Norway during the war and when the Third Reich collapsed there were still 360,000 German troops in Norway.
How doggedly did this sizeable Nazi presence enforce the law against homosexuality? This is not fully known. But some documentation indicates that the Nazi criminal justice system did not give gay sex in Norway particularly high priority.
Two historians have found that in certain cases the Nazis punished Norwegian men harder if their sexual relations were with German men. They then tried them under the German laws even though the gay men were in Norway.
Both Germans and Norwegians were convicted for breaking the German Legal Code's section 175, which prohibited sexual relations between men.
German laws in Bergen
German law was harsher and Norwegians were often sent out of the country to serve their punishments.
One of them was Charles Pettersen from Bergen. He was given a 15-month sentence and ended up in a German prison. A neighbour had reported him to the police for having a relationship with a German man.
This case was discovered by a chief librarian in Bergen, Runar Jordåen, and a researcher in Berlin, Raimund Wolfert, when perusing historical documents.
The two managed to find 15 cases of Norwegian men who were convicted of having homosexual relations with Germans during the five years Norway was occupied. But the documentation was incomplete and reveals little about the general treatment of homosexuals in this period.
Hoped to amend the law
Sex between men was also punishable in Norway before and after the war, but the Norwegian Penal Code's section 213 was more or less a "dead letter" which was mainly applied against men who had sex with minors. At the time this meant men under the age of 21. The number of convictions for homosexuality actually dropped during the war.
Nevertheless, the Nazis intended to crack down on homosexuality.
In 1942 the occupying forces wished to change Norwegian laws to make them more like their own in Hitler Germany. This would pave the way toward a more stringent criminal prosecution of gays.
The Norwegian ministers Jonas Lie and Sverre Riisnes were eager to crack this whip. They were key members of Vidkun Quisling's fascist government, which collaborated with the German occupiers.
Worst for German homosexuals
For one reason or another, this law was never made tougher in Norway. It could easily be that Nazis in Norway already had enough on their plate and just didn't give much priority to the policing of homosexuality.
That said, courts did punish a few homosexuals more seriously than they had before the war. The two historians speculate as to whether it was considered extra provocative for Norwegian men to have sex with German soldiers.
In such relationships, the German was punished hardest. The Norwegian Charles Pettersen's lover, Gustav Schreiber, ended up in a prison camp. He died in January 1945 at age 40.
-------------------------------------
Read the Norwegian version of this article at forskning.no
Translated by: Glenn Ostling
Scientific links
External links
Related content