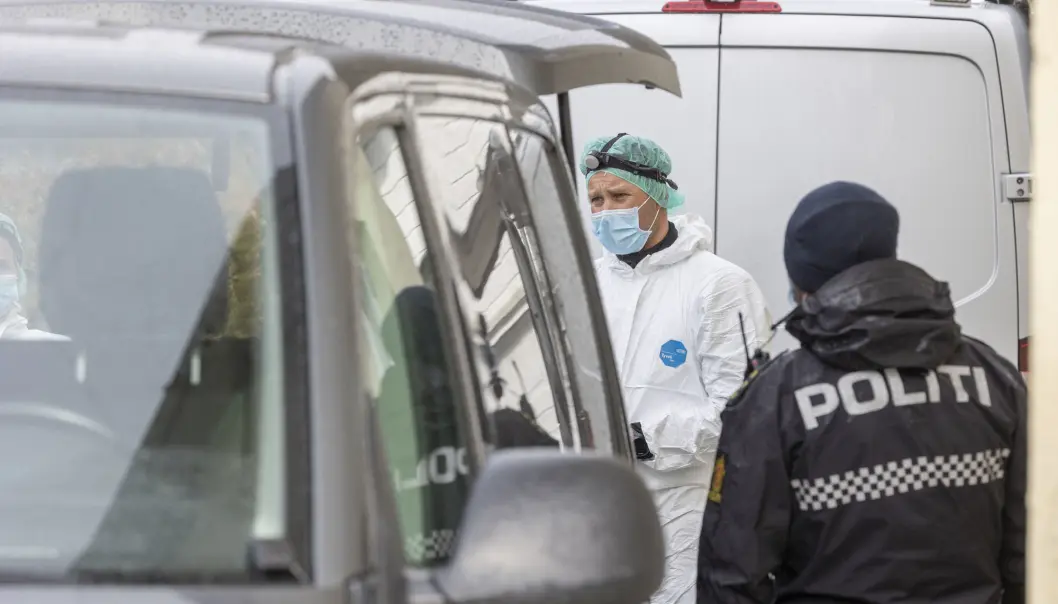 There were no murders in Norway, and then six people were killed within a few weeks. What happened?
"Probably not a corona effect," says researcher
"It's the fact that we didn't have any murders during the first three months of the year. That is the unusual thing about this year, not that we have had a high number of murders randomly happen in a short period of time," Vibeke Ottesen from the University of Oslo says to NTB.
By mid-April of 2020, seven murders had been registered. According to NTBs overview, the average amount of murders in this period during the past five years has been eight.
But this year there were none. Until the night of April 13, when a high profile lawyer Tor Kjærvik was shot and murdered in his home in Oslo. His son has been charged with the murder.
The following three weeks saw a total of six murder cases in Norway.
The total will still be low
Ottesen is an expert on domestic violence and murders. She has done research on murders since 2007. That a high number of murders randomly take place within a short period of time happens mostly every year, she says.
"But the number of murders at the end of a year will still be low when we compare to international levels. I see no reason why this should not also be the case at the end of this year," Ottesen says.
The National Criminal Investigation Service, commonly known as Kripos, also point out that the unusual thing this year is the long period with no murders.
Despite short periods with an unusual high number of murders, such as the past three weeks in Norway, the total number at the end of the year usually land on the same level, according to Vibeke Schei Syversen from Kriops.
"Researcher disagree on whether or not murders have a contagion effect. We have relatively few murders in Norway, and with low numbers you can get long periods with none and short periods with many," she says to NTB.
Fewer intimate partner homicides
Last year saw 28 murder cases in Norway, with a total of 31 victims. This made 2020 the worst murder year in seven years, according to Kripos.
Norway is population wise a small country with only 5,3 million inhabitants.
According to murder researcher Ottesen, many were worried that last years corona lockdowns would lead to an increase in intimate partner homicides. She points out that most intimate partner homicides take place when the woman wishes to end the relationship.
"Figures from Statistics Norway show that there were fewer divorces in 2020 compared to the previous year. And we didn't have more intimate partner murders," Ottesen says.
Intimate partner homicides only counted for 16 per cent of the murders in 2020, compared to 25 per cent on average for the last ten years.
A corona effect?
Kripos keeps a close eye on how the corona pandemic may affect murder statistics.
"We are concerned with the effect the pandemic may have on murders in Norway, both in terms of restrictions and potential side effects. We won't be able to conclude until the end of the year," Syversen from Kripos says.
Ottesen says that there is no reason to believe that the pandemic or corona measures would somehow make Norwegian society immune to murders.
"We know when there is a heightened risk of murders – it is when the individual has an experience of being in an extreme crisis. This can happen anywhere in Norway," she says.