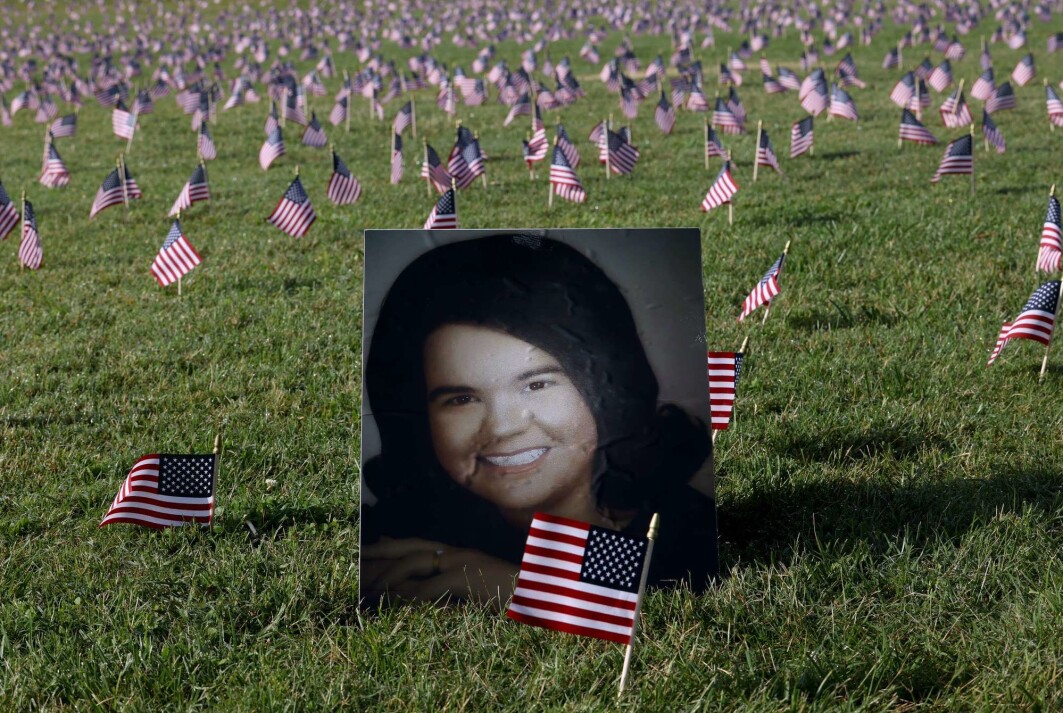 Covid-19 memorials: How people around the world are remembering those who have died
SHARE YOUR SCIENCE: As hospitals keep filling up, and the death toll rises, people around the world are finding traditional and new ways of remembering those we have lost so far.
In early September, Swedish Radio talked to individuals helping to manage a Facebook group that has tried to support those unable to manage everyday life on their own during the coronavirus crisis. Beginning in July, the group has also been actively petitioning to have a COVID-19 Memorial constructed in the Rinkeby-Kista district in Northern Stockholm. It would be the first formally designated COVID-19 Memorial in Scandinavia. The formal application was discussed in a district board meeting on November 26th, but it is still unclear who will be responsible for making the final decision.
Outside of Scandinavia, both formal and informal examples of memorials can be seen across the world and since September we have been collecting a database of now more than 60 examples of COVID-19 memorials.
A place to go to
Generally speaking, memorials are considered important to help people process different kinds of trauma, both at the personal and collective scale. So as discussions arise about how we should memorialize COVID-19, we felt it would be useful to explore the way different cultures are representing their own experiences with the pandemic through memorials.
In general, we have discovered four large categories of memorialization related to COVID-19: Memorial Places, Cemeteries, Websites and Events.
Memorial Places include locations that intend to honor those affected by COVID-19, such as the World Memorial to the Pandemic that will potentially be built in Montevideo, Uruguay. Gomez Platero, the architecture firm responsible for the design, also claims the purpose of this monument would be to remind us that "mankind is not the centre of the ecosystem in which we live since we will always be subordinate to nature".
There are also more local examples, such as the spontaneous sculpture that was established in the courtyard of a neighbourhood in Valencia, Spain. So we can see that memorializing COVID-19 can be supported by long-term large-scale planning and also spontaneous individual actions.
We should also note that in a few cases, people have appropriated old memorials of pandemics to help them cope with the current pandemic we face today. For instance, the Vienna Plague Column has become a site of pilgrimage for people in Austria, with people coming to light candles and ask for blessings.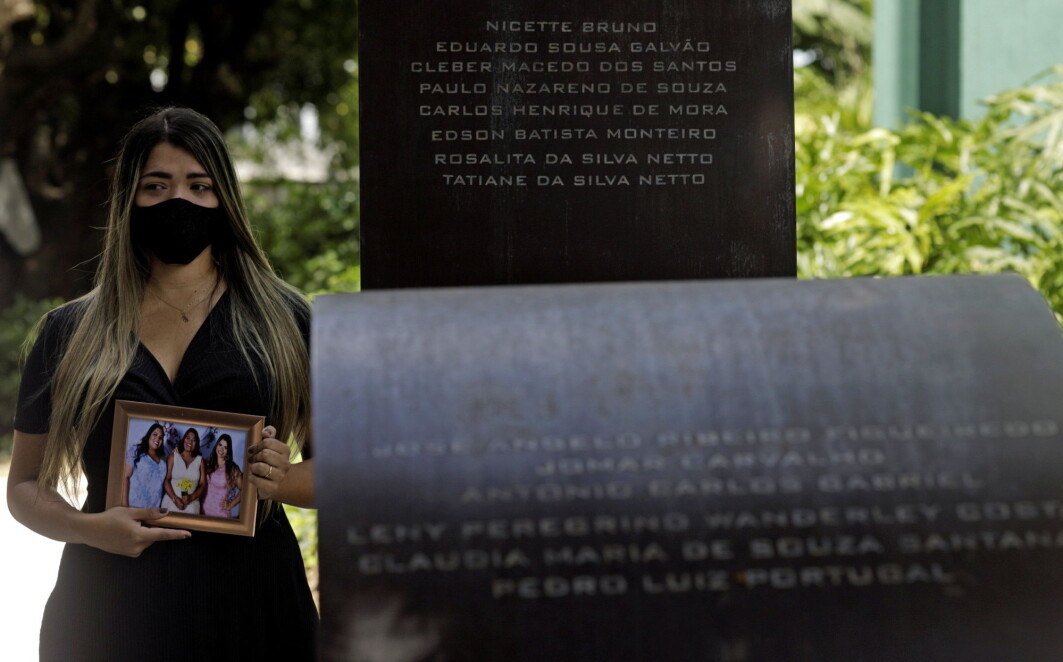 Cemeteries as sites of commemoration
Cemeteries and mortuary practices in general have faced a number of restrictions in many countries around the world due to the spread of SARS-CoV-2. Despite these restrictions, important practices of mourning have adapted to the situation.
For instance, in the area around Port Elizabeth in South Africa, burial rituals are typically very social events, which some have argued has resulted in localized outbreaks. To help stem the spread of COVID-19, people have been encouraged to revive traditions of "secret burials" that would only involve family members to help them cope with the loss, according to BBC.
Similar to the Vienna Plague Column, the 1918 Flu Memorial in the Old Raia Cemetery outside of Goa, India, has been restored after years of disrepair. Today it has become an important place to ask for blessing as people bury new victims of the coronavirus.
Campo 87 Cimiterio Maggiore, a cemetery in Milano, was the site of storage for bodies because family members often either could not be contacted or had to wait for days until a funeral could take place. Thus, cemeteries and funerary practices are sites of commemoration for families to mourn loss, but they also have a broader social meaning that says we take care of people even if they die alone. This was demonstrated most prominently with Mayor Bill de Blasio's decision to have any victims of coronavirus that were left unclaimed for two weeks to be sent to Hart Island for a burial.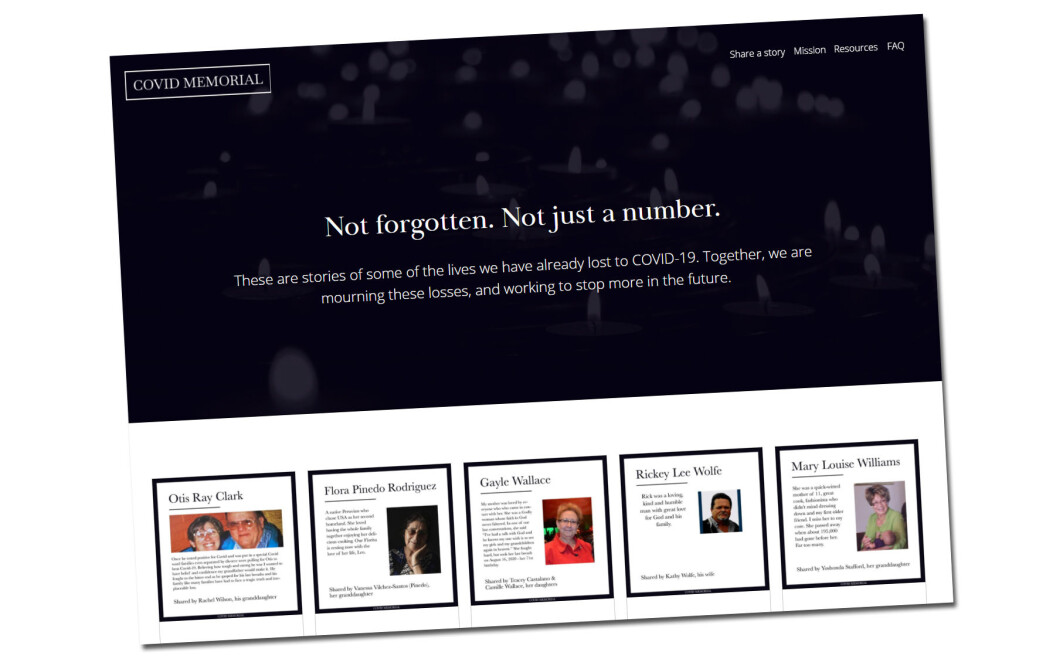 A website to remember
Restrictions on gatherings have also resulted in digitalized memorials.
By far one of the largest examples is the COVID Memorial, which allows people with a personal relationship to a victim of coronavirus to participate in a collective digital obituary by simply adding the hashtag #COVIDmemorial to a Twitter, Facebook or Instagram post. The site also provides resources to help people connect to Facebook Support Groups and teach people how to create screenings or projects of the memorials in their local community, both of which have the intention of helping people feel like they are not suffering alone.
Other important examples of online memorials are more specific to groups of individuals. The scientific journal BMJ has published a list of healthcare workers in the UK who have died from COVID-19. A well-organized list of Russian healthcare workers has also been posted on a google.sites page that often includes links to individual obituaries in local newspapers or Facebook Groups. The website specifically asks the press to not focus on why the list was created but rather on the healthcare workers who have died.
Finally, digital memorials can also be very localized, such as the Springfield-Greene County Memorial Wall, which hosts digital obituaries and keeps a running total of local deaths (currently 176). The YouTube channel of the local Health Department has also uploaded video obituaries of the individuals on the Memorial Wall.
Events for public mourning
Finally, Memorial Events are moments when individuals and society are able to publicly mourn the loss and pain of those impacted by COVID-19. The first such event occurred across the People's Republic of China during the Countrywide Wail of Grief on April 4th. This event asked everyone to keep a moment of silence while air raid sirens blared. This year, April 4th coincided with the beginning of the Tomb Sweeping Festival (Qingming Jie), which is traditionally a time for honouring ancestors and family members who have passed away. This year, the annual event at the National Emergency Services Memorial in Australia was focused on those emergency service workers who died from COVID-19.
But some memorial events are not limited to a single day. For instance, one woman has participated in a daily candle lighting ritual for German COVID-19 victims in the village of Zella-Mehlis. She began by lighting white candles for all those who became infected and red candles for those who died, but as the numbers jumped the memorial began to focus on the dead.
There are also events that have attempted to make connections across pandemic experiences. The National AIDS Memorial in the United States specifically rescheduled and shifted the theme of the return of the AIDS Quilt, a memorial made of fabric panels that commemorates the lives of people who have died of AIDS-related issues. On July 5th, they held the Unfolding of the AIDS Memorial Quilt ceremony, a large part of which was meant to raise awareness for the current challenge of COVID-19. Another fascinating aspect of this story is how the leftover material of the AIDS Quilt is being used to make facemasks, as told in People.com.
Coping with pain and learning in the future
As different places around the world consider ways to represent their experience with COVID-19 in a manner that can help people cope with the pain and loss associated with the pandemic, we hope that our research can help stimulate such ideas in positive and inclusive ways.
The pandemic has touched human societies in every corner of the globe and memorialization presents us with a way to both show our interconnectedness as well as highlight our local struggles. These are also important aspects to consider as we leave behind traces of our experience in these complex times from which, hopefully, future generations can learn.
References (in Swedish only):
Swedish Radio interview, Sveriges Radio, about memorial for covid 19-victims
JärvaHjälpen, Corona support Facebook group
Application for COVID-19 Memorial, Stockholm
Share your science or have an opinion in the Researchers' zone
The ScienceNorway Researchers' zone consists of opinions, blogs and popular science pieces written by researchers and scientists from or based in Norway.
Want to contribute? Send us an email!