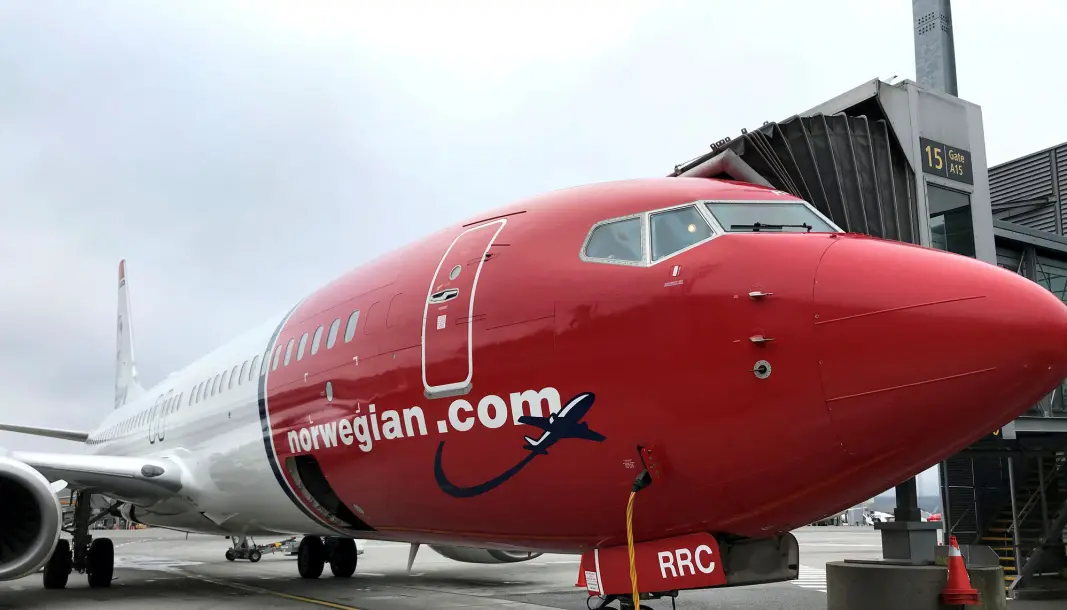 Norwegian financial crisis package may help stabilize the economy in the face of coronavirus shutdowns, says professor
The Norwegian government's stringent measures against the coronavirus can affect house prices, wages and consumption. The situation could be just as serious for the Norwegian economy as the financial crisis in 2008 and the market crash after the peak in the 1990s, one economics professor says.
The Norwegian government imposed restrictions on March 12 to reduce the spread of the coronavirus. These strict restrictions on travel, closing of schools and kindergartens and the banning of events can have major consequences for people's wallets and the entire economy.
And it won't be just business owners and employees from airlines, hotels, restaurants and the cultural sector that will feel the consequences of a reduced or complete halt in economic activity.
Many people will be laid off or unemployed for a period of time and their incomes will drop.
"There is huge uncertainty about how long this state of emergency will last. We don't have a vaccine yet, and we don't know if we initiated these measures in a timely enough way," says Gernot Doppelhofer, a professor of macroeconomics at NHH Norwegian School of Economics.
"Uncertainty can in turn affect the economy by leading us to spend less money. Lower demand means that companies in other industries will have less revenue," he says.
Is this comparable to the financial crisis?
Doppelhofer believes the government's stringent measures to prevent the spread of the coronavirus can lead to a serious economic crisis that is somewhat comparable to the financial crisis in 2008 and the sharp economic downturn after the burst of the property bubble in the late 1980s.
"Increased unemployment and lower income will normally lower demand. As a consequence business activity will be negatively affected, especially in the service sector. Economists expect the coronavirus pandemic to be transitory, but the economic consequences will be longer-lasting," he says.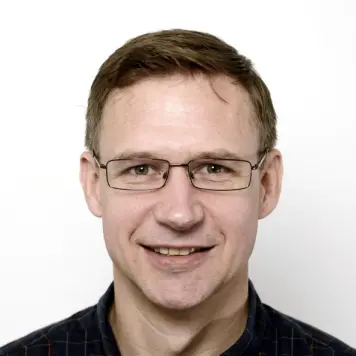 Norway and Norwegian banks are better equipped than during previous crises to meet the challenges facing companies.
"Fortunately, Norway now has the opportunity to use stabilizing measures, such as deferred tax payments and tax relief," says Doppelhofer.
In this sense, Norway is better off than a number of countries that have a worse economic base.
"I think the strong economic measures that came on March 13 and those that have come afterwards will help stabilize the economy," he said.
Critical voices said that the action plan from March 13 were tailored to the industry and did not take well enough care of the workers. The cultural sector in Norway also voiced criticism toward the initial packages saying they were not taken into account.
Additional measures were presented this week, on Monday, Tuesday and Thursday.
Interest rate reductions help
Norges Bank, Norway's central bank, lowered its key interest rate by half a percent on March 13 to counteract the slowdown in the Norwegian economy. Later that same day, DNB, Norway's largest bank, lowered its mortgage rate. Several banks followed suit.
In addition, Norges Bank has lowered the countercyclical capital buffer from 2.5 per cent to 1 per cent.
"This means that banks can now lend more money than before to companies that have liquidity problems," Doppelhofer says.
The government passed a crisis package to counteract reduced activity in the business sector. One of the measures that was adopted was to postpone the payment of advance tax by self-employed persons, from March 15 to the 1st of May.
This should make the situation somewhat easier for freelancers and others who have lost their jobs.
Freelancers and parents
On Monday March 16, the government agreed on more measures to help freelancers and other self-employed people. After 17 days without an income, the government will step in and ensure payments of 80 per cent of the average income the person has had for the last three years (up until income level equivalent to an annual salary of around 600 000 NOK). Rights to child care benefits and sick leave have also been improved.
The day after, on Tuesday, the government said they would find temporary ways of also covering the 17 days without income.
Parents who have to look after their children because kindergartens and schools are closed will receive child care benefits from NAV, the Norwegian Labour and Welfare Administration. Where previously each parent to a child below the age of 12 years old could take ten days off to care for a sick child – this has been increased to 20 days and can be used by parents who now have to stay home with their children.
On Tuesday March 17, the government also announced that parents will not have to pay for kindergarten and after-school-care for the duration of these institutions being closed due to the coronavirus. The kindergartens will continue to receive government funding, so as to not have to lay off any staff.
Layoffs and bankruptcies
The situation is most critical for anyone working in the airline, hotel and restaurant industries, retail with the exception of food and necessities, and in the tourism and the cultural sector.
"Many of these companies will have to lay off employees because the companies face liquidity problems when their sales revenues stop or are sharply reduced," says Doppelhofer.
Even though companies are laying off employees in whole or in part, they are normally required to pay employees' salaries after they are laid off for 15 working days. And employees must be given 14 days' notice.
To counteract business losses, bankruptcies and possible layoffs, the government changed the rules governing layoffs.
The payroll obligation for employers was lowered from 15 to two days.
The Norwegian Labour and Welfare Administration then takes responsibility and pays unemployment benefits.
"This can clearly help with the liquidity of vulnerable companies. As the effects of the downturn become clearer, we expect further measures to help businesses and ensure the stability of the financial system," says Doppelhofer.
Airlines given emergency assistance
On March 13th, the government also lifted the air passenger fee, with retroactive effect from January 1st through October. That means airlines will not have to pay these fees to the state during this period.
In addition, airlines will not have to pay airport fees as of 14th March.
Doppelhofer thinks it's too early to say whether these measures are enough. He is particularly concerned about the company Norwegian, the low-cost airline which was in a difficult financial situation just before the coronavirus outbreak came, with big loans and poor liquidity.
During the financial crash and banking crisis in 1987 to 1992, several banks went bankrupt. The state then went in and bought what is today the bank DNB.
"If the crisis package doesn't help, I can't ignore the possibility that the Norwegian government may buy Norwegian. Because we will want to fly after this crisis is over," Doppelhofer said.
Moderate pay raise
Initially, Norwegian workers were looking at strong pay raises this year.
But now the situation is different.
The OECD, the Organisation for Economic Co-operation and Development, now expects a 0.5 percent decline in economic growth in world GDP. That may not sound like much, but in the autumn of 2019, experts were already expecting weaker growth in 2020.
However, the duration and magnitude of this reduction in economic activities are still uncertain, and the forecasts about growth are being corrected downwards.
The outbreak of the coronavirus could thus lead to a sharp deterioration in the economy, and some countries with less economic room for manoeuvring than Norway could end up in a severe recession. This will also affect Norwegian export revenues.
"Many of us will probably have to settle for a moderate pay raise," says Doppelhofer.
The Norwegian government's crisis package
These are some of the financial instruments that are designed ease the financial burden of the coronavirus pandemic on businesses. The measures are estimated to cost NOK 6.5 billion:
Layoffs: The employer's payroll obligation for layoffs is reduced from 15 to two days.

Eliminates waiting period for unemployment benefits for laid-off employees

Reduced requirement for number of working hours for a person to be eligible for unemployment benefits from a 50 to 40 per cent position

Payment of advance taxes by self-employed individuals is deferred from 15 March to 1 May

Changes in tax rules allow businesses with deficits to reverse these deficit against taxed profits from previous years

Owners of companies that have a loss will have their payment of wealth taxes deferred

Airline industry: The air passenger fare is temporarily suspended from 1 January to 31 October
This will also be a situation, where all parties — employers, employees and the state — have to give a little to prevent a total collapse in demand, bankruptcies and layoffs, he said.
"However, it's important that we keep up economic activity and support demand to avoid further weakening the economy," he said.
Affects other trading partners
The coronavirus outbreak came on top of a number of other economic trade problems in the world, such as the US-China trade war and reduced oil prices due to disagreements over oil prices in OPEC, the Organization of Petroleum Exporting Countries.
Because the coronavirus is affecting the economies of most countries with which Norway trades, the problems will propagate and result in extensive impacts for other sectors as well.
"The coronavirus has knocked out the entire industrial supply chain from East Asia to Europe and the United States. This has spread to industries in Europe," Doppelhofer said.
Low oil prices
Researchers have recorded a 20 per cent reduction in activity in corona-affected areas in China.
"They've figured this out by measuring the amount of light on the ground from satellites in space," he said.
"The coronavirus struck at the same time as Norway lost money because of record low oil prices. Low exchange rates for the Norwegian krone also make it more expensive to import goods. The government's crisis package for companies will improve companies' liquidity, but the effect depends on whether the measures are strong enough and how long the crisis lasts", Doppelhofer said.
Lower payroll taxes and money for culture and sports
A second financial crisis package was presented on Thursday March 19.
Among the new measures taken are lowering the payroll tax for two months and employment benefits for students who experience loss of income due to the corona pandemic.
A compensation mechanism will be set up for the cultural sector amounting to 300 millon NOK, and 600 million NOK for sports activities.
Airlines that fly certain routes that are publicly important will get compensation to get through the crisis, this mainly applies to the company Widerøe.
Some of the political parties wanted limits for how much profit companies that receive help from the crisis package can allow themselves. This was not passed, but companies were urged to show moderation.
More financial measures are to be presented tomorrow, Friday March 20, and next week.
Translated by: Nancy Bazilchuk
Overview – coronavirus in Norway:
19 March – 1715 cases, 7 deaths due to covid19 (numbers taken from worldometers.info), 102 patients hospitalised.
18 March – The government suggests enacting a law that gives them the power to execute measures faster than what is possible today. The "coronalaw" is proposed to be active for six months.
16 March – breaching of quarantines can now be fined with 20 000 NOK.
12 March – 621 confirmed cases of covid19.
Norway's first death from covid19 is reported.
The government announces strict measures, banning of activities and the closure of schools and kindergartens until March 26. Health care personnel are prohibited from travelling abroad until the end of April. People are advised not to travel unless necessary. All people arriving from countries outside the Nordic are to be quarantined for 14 days, regardless of whether they have symptoms. Those who can work from home should do so. People with jobs that are essential for society will get childcare. Shops remain open.
A lot of Norwegians travel to their cabins in other parts of the country. The government has since had to put in place measures to force them to return to their homes.
10 March – 277 confirmed cases in Norway. Most can still be related to travel, but the first cases that cannot be traced have occurred. Health authorities declare a new phase in the struggle against the virus, and advice those who can to work from home, and for big gatherings to be cancelled.
5 March – Holmenkollrennet, a big skiing event, is told to go on without an audience. Heaps of people still flock to the area in the woods of Oslo in the coming weekend, despite having been told not to.
26 February – Norway's first corona case, a woman who had been to China
Read more about covid19 in Norway on the pages of the Norwegian Institute of Public Health.
———
Read the Norwegian version of this article on forskning.no