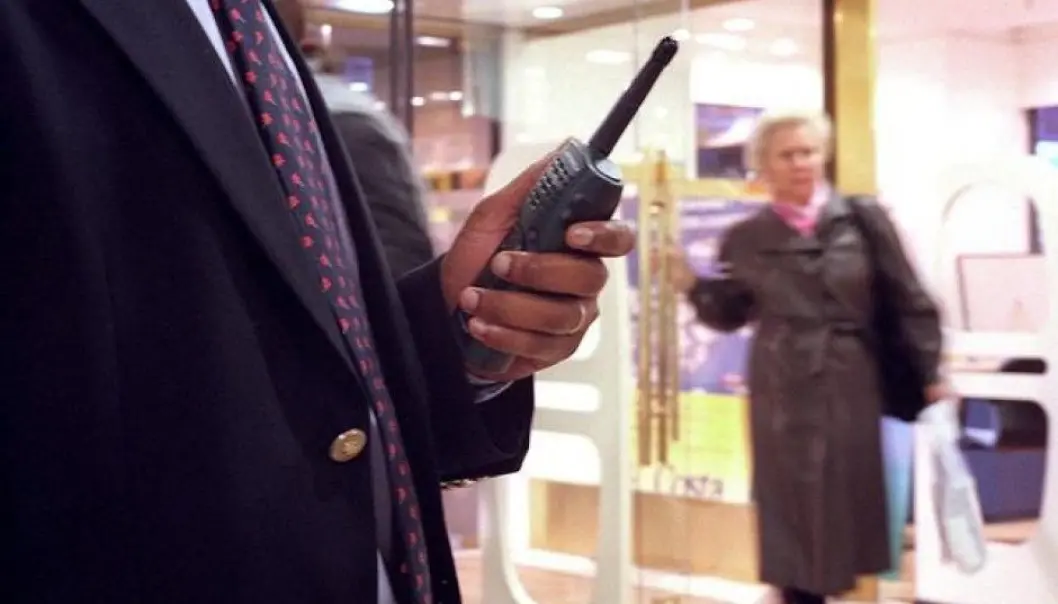 Police escalate use of secret surveillance
Covert police operations including mobile phone surveillance and the use of confidential informants, undercover officers and infiltrators are gaining ground. But little research has been conducted to show whether these methods really work.
Secret methods are being used increasingly by police, according to Professor Paul Larsson of the Norwegian Police University College. Larsson presented his observations at a recent conference on police research in Växjö, Sweden.
Larsson has published an article in the first edition of the Nordic Journal of Studies in Policing about how these methods affect the way police work and the society they work in.
Normalizing the abnormal
Secret, undercover methods are nothing new. Larsson pointed out in the article Å danse med djevelen [Dancing with the Devil] that these procedures have had a central position in policing since the 17th and 18th centuries.
While such methods were once mainly the province of counterespionage and preventing national security threats, police have expanded their use in recent decades.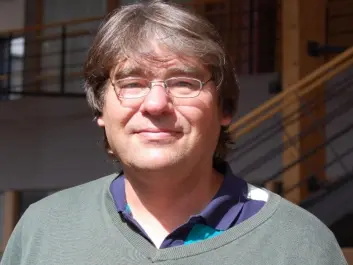 "A normalization of the abnormal has occurred," says Larsson, whose experience includes a position as a section chief in Norway's National Directorate of Police.
The increase in use of telephone taps and informants in the 1970s as a matter of ordinary police work is attributed to mounting efforts to hamper the narcotics trade. The threat of organized crime in the 1990s was added to the justification for these methods. After 2001 counter-terrorism came into focus as well.
A troublesome lack of transparency
The police are obliged to adhere to stringent protocols when it comes to detective work. But the regulations are hazier when it comes to crime prevention, Larsson argues.
"The public lacks supervision over the use of these methods because these are intended to be kept secret. The police's concealment of methods and the lack of supervision are undemocratic," he says.
The predominant use of such methods involves narcotics cases. Initiatives taken to impede the drug trade gave the police sweeping powers. Illegal drugs were said to be such an overbearing threat that the methods were necessary. The problem is, however, that the threat has seldom been documented or backed up by empirical analyses and research, writes Larsson in the new book Innføring i Politivitenskap [Introduction to Police Science], which was launched at the conference in Sweden.
"In practice, there is no lower limit to the severity of drug cases that can restrict surveillance. We should question whether there shouldn't be a cut-off point where surveillance is no longer justifiable," says Larsson.
Encroachments
The professor wrote in his book that the boundaries between criminal investigations and preventive measures are on the verge of being wiped out.
Justice and privacy protection are basic ideals in Nordic countries. But the shrinking boundaries between crime investigation and crime prevention result in intrusions into the lives of innocent people.
"A number of the preventive initiatives against organized crime can lead to the surveillance of anyone acquainted with somebody in criminal circles. Segments of the populace have fewer legal safeguards against such infringements and incidental treatment by the police than they had before," Larsson said.
Media-whipped fear of crime
Larsson considers it a paradox that several of these methods are being used against people who have done nothing wrong. Moreover, this is occurring without the police being subjected to the judicial regulations that apply to criminal investigations.
"The police should do their duty with as little intrusion as possible. But we simply don't know how extensive the unintended effects of these methods are," he said.
The criminology professor thinks we have drifted away from a fear of invasive state power to a fear of criminality — or at least the criminality on which the media focuses.
Dubious effects in relation to costs
As long as we don't know whether these methods work, we have to ask whether they are cost-effective. Larsson points out that many of them come at a high price.
"The expenditures for surveillance of mobile phones have exploded and the costs have skyrocketed because large sums often need to be spent on translations from different languages," explains Larsson.
The methods are being touted as necessary by the police. Larsson thinks this signals that the procedures are effective.
A committee that looked at policing methodology suggested an escalation of covert methods in 1997. According to Larsson, when these methods were evaluated later on, the people who were assigned the task did not get access to basic information on the use of informants, for instance.
Confidential informants
Larsson points out that the use of CIs (confidential or criminal informants — in classic underworld jargon known as stoolies, rats, etc.) has well-documented negative aspects.
People who are in contact with criminals put themselves in a position to bargain with the police. This crops up most often in connection with drug cases, but also with other types of cases related to immigrants and asylum seekers.
"Many criminals are in a tight spot and put their safety at risk. If you have a good informant, there's quite a temptation to disregard some of the regulations. Paradoxically, the worse you are in a criminal sense, the more you are worth to the police."
Larsson thinks this is also a problem for people who have contact with informants, as in many cases they can subject themselves to dangerous situations.
------------
Read the Norwegian version of this article at forskning.no
Translated by: Glenn Ostling
External links
Related content