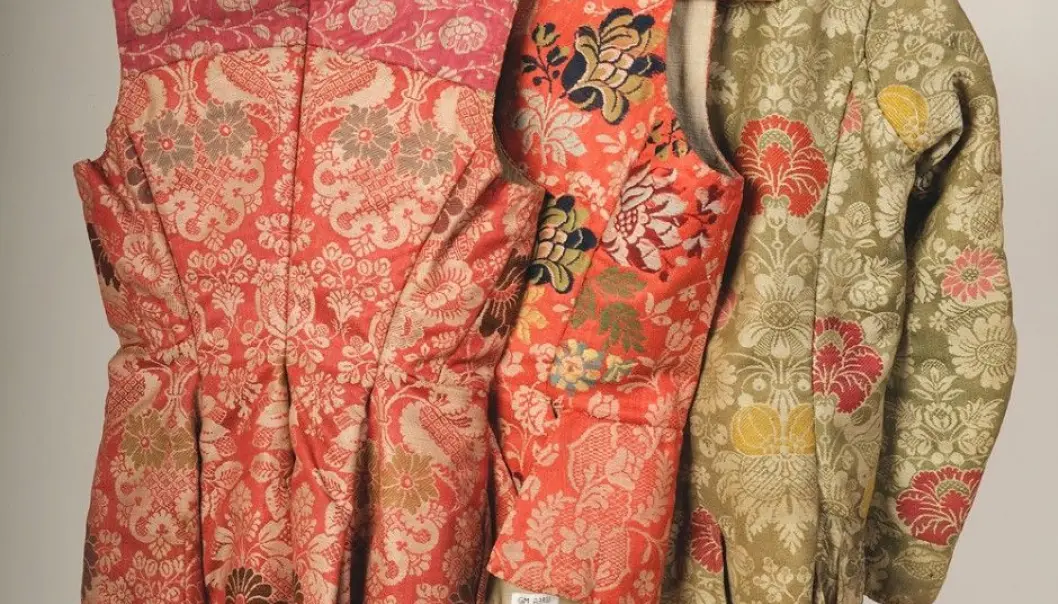 Worsted wool was once Norway's ersatz silk
There was a time when the King forbade Norwegian commoners from wearing silk clothing. The result caused British worsted wool to become all the fashion in Norway.
"Silk was reserved for the highest classes of society, and it was relatively easy to enforce the prohibition that kept people from wearing silk. Textiles made from worsted wool were much less fine than silk, but they did have a sheen that resembled silk. For that reason, Norwegian farmers adopted this fabric for their Sunday finery," says Bjørn Sverre Hol Haugen.
Haugen, who is senior curator at the Anno Museum in Hedmark, has studied the history of clothing and recently defended his doctoral dissertation, "Effective textiles – clothing practices in East Norwegian farmers in the 1700s" at the University of Oslo.
Combed wool
Worsted wool is produced from combing long, fine wool fibres. English weavers during the 1700s used only the longest and best fibres to produce their worsted wool. This, in combination with advanced weaving technology that included burnishing the fabric, ensured the quality of the textiles that were in such demand among Norwegian farmers in the 1700s.
"You can find examples of English worsted wool textiles in Norwegian clothing a little earlier, but it was mainly during the second half of the 1700s that Norway imported a great deal of English worsted wool," says Haugen.
Competition from cotton imports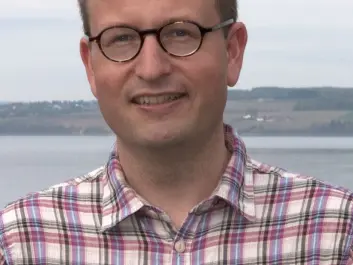 There was certainly no shortage of sheep or wool in Norway at that time, yet farmers still imported yarn and textiles from England for their formal clothing.
"There are many reasons why exports of English worsted wool textiles to Norway rose sharply in the 1700," Haugen said. "One important reason was that the market for worsted wool in England was dealt a major blow by rising imports of cotton."
Competition from cotton meant that English worsted wool producers had to find new markets for their product. At the same time, Norwegian farmers were doing well, with a sharp increase in exports of wood products. That helped boost the commodities trade between England and Norway.
"One of the things that we imported more of was English worsted wool textiles," Haugen said.
The wrong breed of sheep, secret methods
In spite of all of Norway's sheep, the country's farmers were unable to produce their own worsted wool, because their sheep were a different breed than English sheep. English textile manufacturers also closely guarded their production method.
"Norway's wool was not of a quality that could compete with English wool, while the English weaving technology was advanced and its burnishing method was secret," Haugen said. He added that the English producers were so good at keeping their burnishing methods secret that the knowledge of how they did it has now been lost.
"This probably happened during the transition to industrial production, when the old weaving technology for worsted wool was outcompeted and eventually disappeared from the market," he said.
Rich farmers
In Norway, the clothing made from this imported wool fabric was used to make fine garments, mostly for wealthy farmers.
"Wealthy farmers wanted to dress like the upper classes. But they were forbidden from using silk for their clothing, like the upper class did. The solution they adopted was to use English worsted. It looked almost as exclusive as silk, but was made from wool. That meant the authorities could not prevent farmers from importing it," Haugen said.
The garments he has studied came from wealthy Norwegian farmers during the 1700s. He says, however, that similar garments were also worn by more ordinary and poorer farmers.
As much as a cow
"These were expensive garments, and a woman's outfit is believed to have cost as much as a cow. But owning a garment like this was such a powerful status symbol that many people made it a priority to obtain one, even though it was so expensive," he said.
Haugen says that this British festive clothing has some parallels in today's bunads, Norway's elaborate festive dresses and suits that are based on traditional designs and that differ from region to region.
"There are some links," he said. "But today's bunads are based on traditions from the early 1900s rather than the 1700s. And unlike current national costumes, it is difficult to see any clear regional differences in festive clothing from the 1700s."
Haugen's doctoral thesis was mainly focused on clothing from the south-eastern parts of Norway, which also contains Oslo, Norway's capital.
"The emphasis of my studies has been Hedmark, but I also included Akershus, Østfold, Gudbrandsdal and Vestoppland. You can find English worsted wool textiles elsewhere Norway, especially along the coast, so I chose this geographic limitation only for practical reasons," he said.
---------------------------------
Read this article in Norwegian at forskning.no
Translated by: Nancy Bazilchuk
External links
Related content