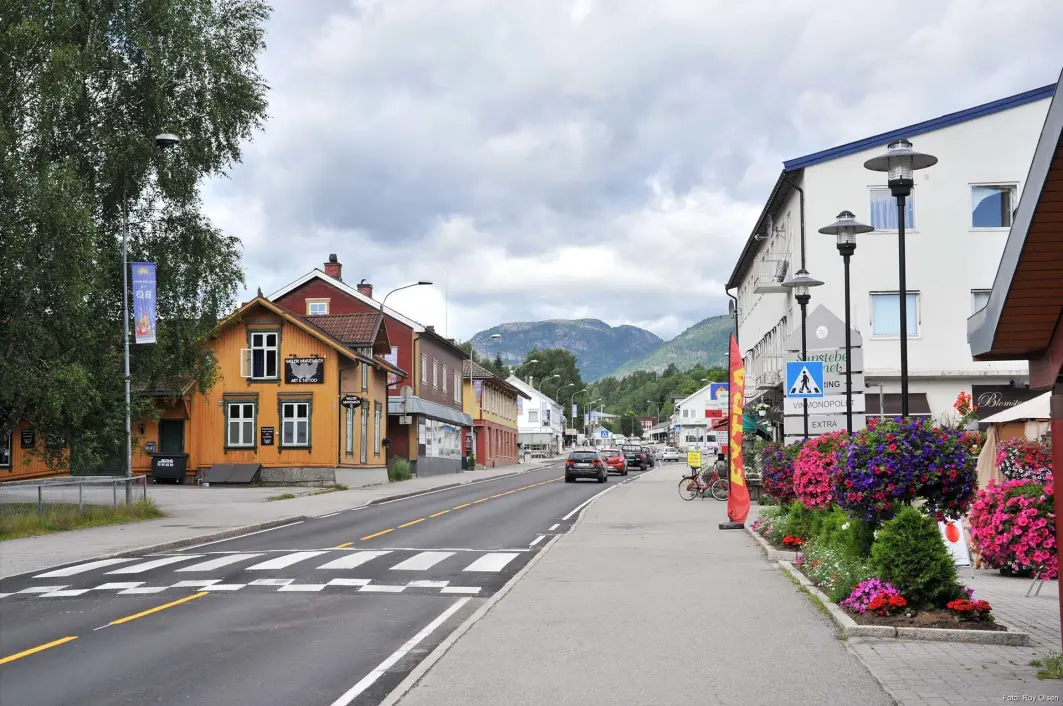 What kind of climate measures work in villages and towns?
What works in the city doesn't always work in a village. Or vice versa. But are some climate measures suitable for both environments?
Who pollutes more, people in small towns or people in the city?
This is an area of disagreement.
According to the Norwegian fact checking site faktisk.no last year, small towns account for greater greenhouse gas emissions than large cities.
But according to a previous forskning.no article, it's neither city nor village folk who are the worst climate offenders, but suburbanites.
Regardless, we know that people in rural areas drive more and walk and cycle less. They often own more cars and drive greater distances.
Could some of the climate measures in place in the cities reduce small town and village car use as well?
Bilbygda Bø in Telemark
At Norway's annual Arendalsuka (Arendal Week) political gathering last month, researchers from the Norwegian Institute of Transport Economics (TØI) and the CICERO Center for International Climate Research discussed this very topic.
They used Midt-Telemark as an example.
"Here people very rarely use buses or trains. Only one to two per cent of the population state that they use public transport, because public transportation isn't very accessible here," says Anders Tønnesen, a researcher at CICERO.
His research has included investigating climate measures and the attitudes people have towards these measures in small Norwegian towns.
Lots of resistance
"Even though Bø municipality has been designated as a cycling town, it's also where people have expressed the least support for promoting walking and cycling," says Tønnesen.
He points out that the automobile has been the prominent means of transport and that for a while, the promotion of cycling was met with resistance and scepticism. The researchers thus found predominantly negative attitudes towards car-restrictive measures.
Bø municipality is probably not the only small town with this problem.
So how can people in the municipality be persuaded to replace their car with a bike, the bus or walking?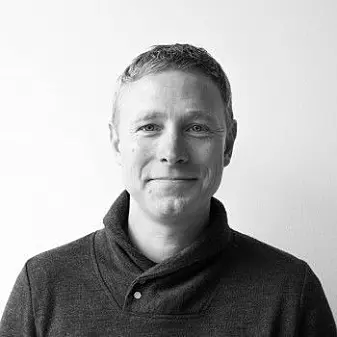 Most important climate measures involve cars
In addition to improving the access to public transportation, other relevant key measures include densifying existing built areas, developing bike paths and walkways and restricting parking possibilities.
Densification involves building homes, workplaces, shops and schools as close to each other as possible. The closer places are to where we're going, the more often we'll choose to travel by foot, bicycle or public transport.
Developing public transportation services will make it easier and cheaper to take a bus, tram or train.
Limited parking spaces will contribute to fewer people driving to the city centre.
In other words, cars are the key for climate measures in both urban and rural areas.
No clear connection between car use and densification
The climate measures have proven to be effective in the city, according to the researchers. But can they simply be transferred to the village without any modification?
"Densification doesn't necessarily work in small places," says Erik Lunke, a researcher at the Institute of Transport Economics.
He has researched densification in Oslo and Viken county and also participated in the seminar on climate measures in rural areas during Arendalsuka.
The TØI researcher found no clear connection between car use and densification in small and medium-sized towns.
Works better in the city
So while densification is a good tool for getting people to walk and cycle more in the city, it only happens in very densely populated neighbourhoods.
"And you can't build as densely in small places as you can in Oslo," says Lunke.
However, he believes that other factors come into play when people have to choose a mode of travel, such as their place of work and whether they have to commute between work and home.
Lunke's findings suggest that more accessible public transportation, like buses that run more frequently, more efficiently and to more places, would work just as well as densification.
Another strategy is to make car use more time consuming.
"For example, by removing parking spaces," says Lunke.
That would encourage people to drive a smaller car, without needing to densify, according to the transport researcher.
"Making public transport more accessible would also take less time than changing a city," he says.
Avoid death of the downtown
Densification – that is, building homes, workplaces, shops and schools close to each other – isn't just about climate, according to Tønnesen.
"It's also important in terms of bringing life to the city centre areas and creating attractive urban cores," he says.
"If the city centre is densified with housing, car dependence won't decrease if shops, services and workplaces are being built outside it," he says.
In recent years, several small Norwegian towns have experienced large shopping centres and retail chains built outside the city. This has led to so-called death of the downtown, where life and movement in the city is lost.
This scenario also has a negative impact for the climate, because not only do people have to drive to the big box stores, but often they also have to drive from one to the other.
If the shops were located in the city centre with cafés, libraries and municipal services, the likelihood is that people would cycle or walk more than drive.
"Maybe people would still drive their car into the city centre, but not from point to point within the downtown area," Tønnesen says.
Unused parking spaces
What about parking?
Tønnesen believes that parking spaces offer possibilities.
"Some rural centres have a lot of parking spaces, while elsewhere there's pressure on parking availability," he says.
But, he wonders, "what if the parking lots that don't have this pressure were used for other things, like creating a more vibrant downtown?"
The parking lots are often centrally located and would be well suited for parks, playgrounds or other activities that bring people together.
What are we going to do in villages and towns?
The simple answer to whether climate measures can be transferred wholesale from city to village is no – if we're to believe the researchers at the Arendalsuka seminar.
The measures need to be modified and adapted to suit each individual small town and village.
"A lot of the state's efforts for climate-friendly transport have been directed at the country's largest urban areas over the last 20 years. In smaller places, the context is completely different, both in terms of conditions for car use and financing opportunities for transport measures. Appropriate measures, strategies and goals need to be adapted to these places," says Tønnesen.
Translated by Nancy Bazilchuk