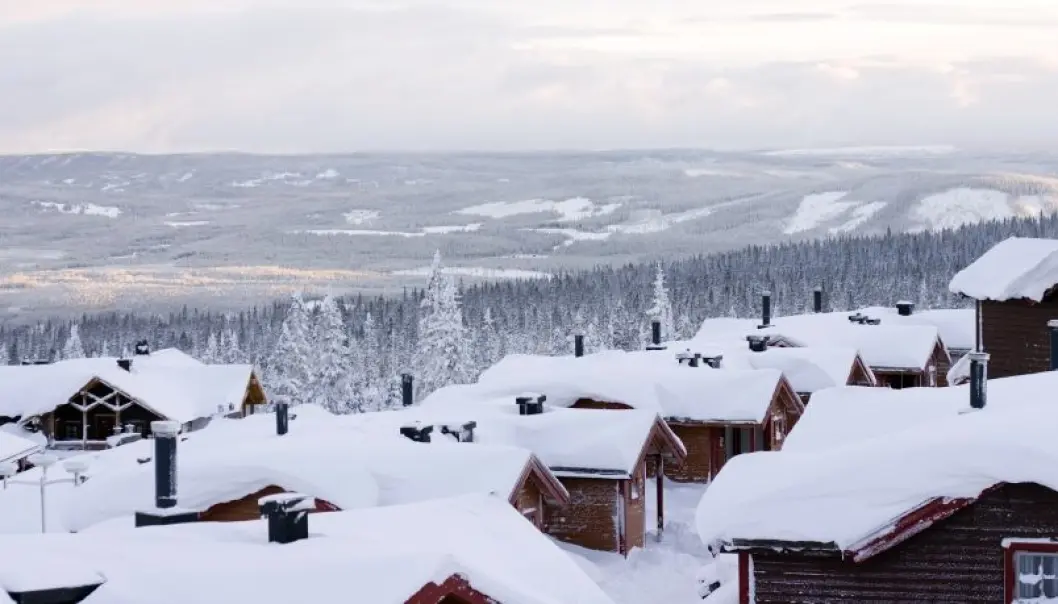 Changing climate can change building standards
Roofs in Norway have to be built to hold up under heavy loads of snow. But a warmer climate and less snow might mean a change in building standards for roofs that have to be built to last a century.
Climate researchers use 30-year periods when recording and forecasting changes. So does the Norwegian Building Authority when it proposes standards for the loads of snow a roof in Norway needs to bear.
Today's standards for roofs are based on records from the years 1961 to 1990. But houses, cabins, garages and other buildings under construction now will be encountering the climate we can expect up to the end of the 21st century.
Scientists at the Norwegian Meteorological Institute and the independent research organisation Sintef were assigned the task of estimating how much snow can be expected on Norwegian roofs in the future – and what specifications should be required of new roofs.
Large differences
Look at a map and you see that Norway is a very long country stretching from southwest to northeast, with sizeable differences in climate. Government agencies cannot determine a single universal building standard for the entire country. Regulations must be made at the municipal level.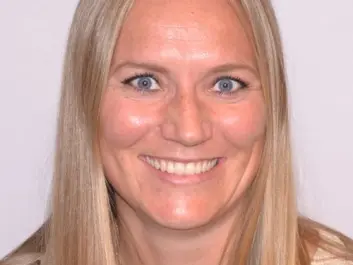 "In the future most Norwegian municipalities can reduce the requirements on how much snow load a roof must bear," says Helga Therese Tilley Tajet, a Norwegian Meteorological Institute researcher.
"In our climate prognoses up to the year 2100 we see we the country will be warmer and get more precipitation."
"But increasingly more of this precipitation will fall as rain, rather than snow. And more of the snow will melt off."
Odda needs to triple its limits
The exception is in central inland parts of southern Norway – particularly high-altitude areas or other regions that tend to have the most frigid winter conditions.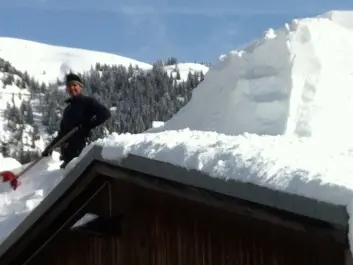 In the latter, builders will need to think about constructing stronger roofs, because the roofs will need to withstand more precipitation in the form of snow.
Odda, a town in Hordaland County, stands out as a place where scientists think residents should prepare for the biggest future increase in snowfalls. Roof tolerances will probably have to be tripled, from today's 2.5 kN/m2 to 7.5 kN/m2.
Scientists have calculated that 374 of Norway's 428 municipalities will see reduced rooftop snow loads, 21 will remain unchanged, while 33 municipalities can expect more snow accumulation.
"Some of these 33 municipalities should already start thinking about increasing their requirements," warns Tajet.
Sintef and the Norwegian Meteorological Institute have prepared a map for the entire country as well as county maps that show future snow loads in municipalities.
The researchers calculated maximum snow loads, or what roofs must be able to withstand in extreme cases.
Wet snow is also a problem
The researchers at the Norwegian Meteorological Institute were asked to estimate not only future quantities of snow, but also how much wet snow can be expected.
Wet snow accumulates on roofs when rains follow snow. This packs the snow and makes it denser, which can lead to water damage on the roof. The amount of snow may also fool homeowners, because a given depth of snow can weigh far more than it appears to weigh.
"Much of Norway will be getting less wet snow on rooftops," says Tajet.
Scientists have used several climate models to predict future amounts of precipitation on Norwegian roofs. The models give slightly different answers but they all point towards the conclusions described here.
Snow belt over South Norway
Tore Kvande is a professor at the Department of Civil and Transport Engineering at the Norwegian University of Science and Technology (NTNU) in Trondheim. He used to be editor of what has popularly been called the bible of the construction trade, Sintef's Byggforsk series of building specifications and solutions.
"It will probably be a while before we can reduce the requirements for roofs in Norway," says Kvande.
"Right now we should be directing our efforts in the opposite direction. There will be a belt across south Norway, from Odda in the west to the Swedish border in the east, where we will be stiffening our demands."
Kvande is not predicting any big savings to be made from laxer roof construction specifications.
"Bear in mind that most homes are prefabricated, produced in series, and the most profitable solution is to build houses that all meet the specs from places with lots of snowfall."
More solid roofs now
The NTNU professor says he would be surprised if Standards Norway, which is responsible for most of the country's technical standards, including building construction, were to reduce its snow load requirements until historical figures demonstrably show less snow accumulation on rooftops.
In general the roofs of Norwegian buildings are more solid than they were a few decades ago.
Roofs on barns and other farm buildings, as well as on industrial facilities, are notoriously the most likely to have been made insufficiently strong. They require the most attention snow removal to avoid collapsing.
-----------------
Read the Norwegian version of this article at forskning.no
Translated by: Glenn Ostling
Related content