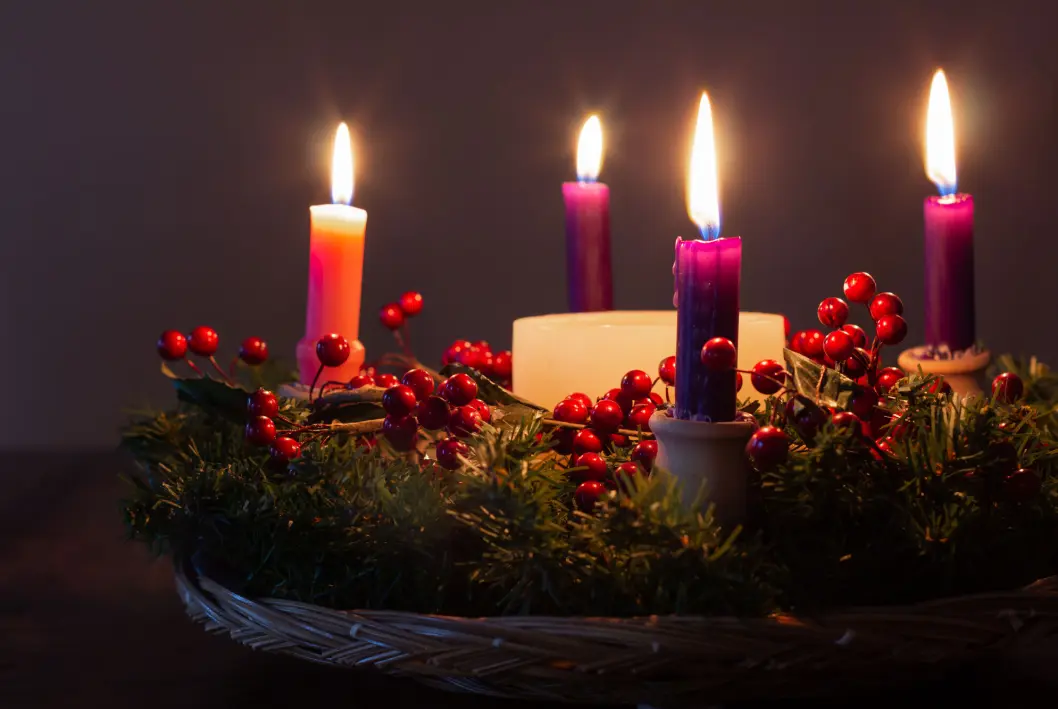 These days we indulge. But in the past, you had to wear ragged clothes and eat bad food in the run-up to Christmas
Even after fasting stopped being a part of the run-up, the idea was still to not treat yourself before Christmas Eve.
Advent is a time when Christians — and many non-believers — light candles and hang Christmas stars in windows. Where does the celebration of Advent come from?
The word advent is an abbreviation of the expression Adventus Domini in Latin, which means 'the coming of the Lord'.
The expression was used in the Roman Empire to mark the time before the arrival of an important person, according to the Church of Norway (link in Norwegian). This was a period when lots of arrangements had to be made in advance.
Even today, lots of preparations precede the arrival of Christmas. We buy gifts, clean our house and bake Christmas cakes and treats.
"Advent is a period when we wait, a period of preparation for Christmas," says Herleik Baklid, an associate professor at the University of South-Eastern Norway who studies cultural history.
Originally a period of fasting
"Advent has its origins in the church. It is a period when the faithful would wait for the coming of the Lord," Baklid said.
The story of Advent has ancient roots, as early as the 5th and 6th centuries, the cultural historian said.
Advent was originally associated with fasting and penance. To do penance is to acknowledge one's sins and try to restore one's relationship with God.
In the year 480 it was decided by church leaders that the faithful should fast every Monday, Wednesday and Friday during Advent. This was supposed to be a spiritual preparation before the celebration of Jesus' birth, according to Britannica.com.
By the 7th century, texts were written down for Advent services.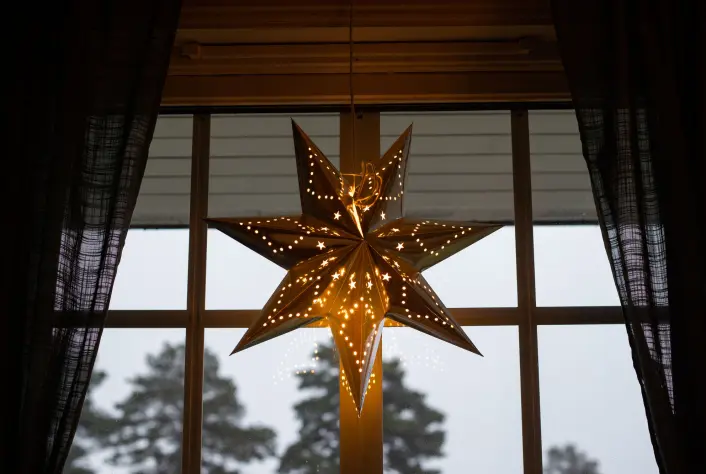 'Lice Month'
"If we go back to the Norwegian Middle Ages, there was voluntary fasting in the run-up to Christmas," Baklid said.
Fasting during Advent was not observed in Protestant areas after the Reformation in the 16th century, according to Store norske leksikon (in Norwegian).
But it may be that the observance of Advent in the early church gained significance for Norway and folk tradition later, Baklid said.
In the 19th century and before, you were not supposed to treat yourself to anything before Christmas Eve.
"Tradition said that you should wear the most ragged clothes you had, and you should eat the worst food. In some places, this period was called 'the lice month'," he said.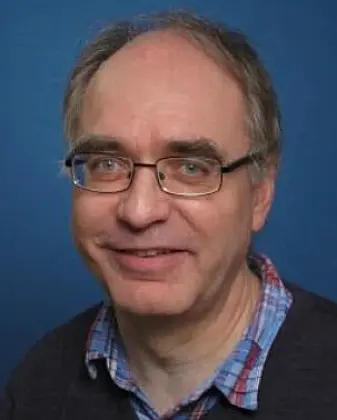 This was meant to mark a clear transition to the Christmas season.
"The point was probably the contrast," Baklid said.
Work had to be done on time
According to Store norske leksikon, a remnant of the fasting tradition lives on today in Norway. Fish was accepted as food that could be eaten during a fast. Today's Norwegians traditionally eat two fish dishes, lutefisk and rakfisk, in the run-up to Christmas.
Apart from the fact that a contrast was to be created between the time before Christmas and Christmas itself, Advent was probably not celebrated in any particular way, Baklid said.
"It was a period of preparation, where there was a lot going on with regard to cooking and other things to get done before Christmas," he said.
Hard work was to be completed before St. Lucy's Day, observed on 13 December.
"If not, then maybe Lussi came and took revenge," Baklid said. Lussi was a female being who was evil and said to ride through the air with her followers, according to Wikipedia.
She was a spirit who wanted to control things, says Baklid.
"In folk tradition, it is often the case that if you break a norm, a supernatural being comes and punishes you. The supernatural beings are guardians of the norm," he said.
The brewing of Christmas beer and the Christmas house cleaning was supposed to be completed right before Christmas. On the last Sunday in Advent, you were supposed to clean your house. This day was called Black Sunday. The name probably derives from the fact that the house had become blackened and dirty and needed to be cleaned.
Advent wreath
Today, Advent is marked in Norway by hanging stars in windows. Norwegians decorate with lights both inside and out, buy Advent calendars, and place four purple candles in their advent candle holder. Candles are lit to mark the four Sundays of Advent.
These traditions are not that old, says Baklid. Today's way of marking Advent in Norway began after the Second World War.
According to Wikipedia, the Advent crown or Advent wreath was invented by the German priest Johann Hinrich Wichern in the middle of the 19th century.
He founded a school and offered social services. The children often asked if it was Christmas yet, so he made a wreath with four large candles and 20 small ones. A candle was lit every day.
The custom eventually spread in Germany, and later to other countries in the 20th century.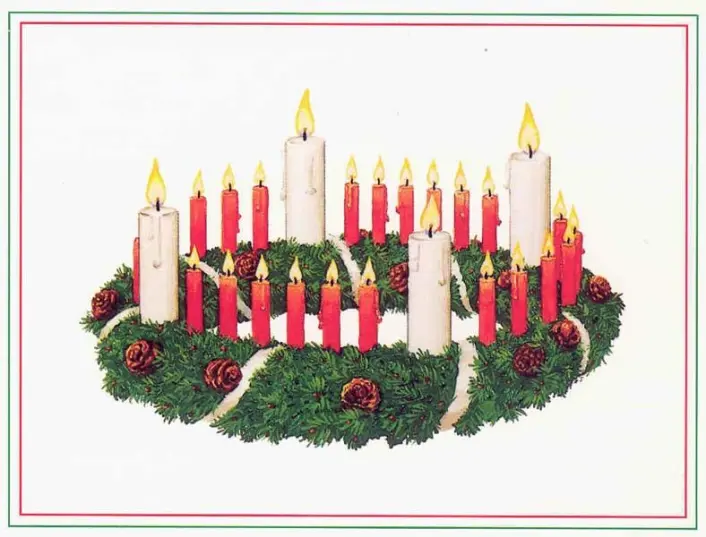 Came from Germany
The church uses purple as a colour to symbolize penance and fasting. A priest wears purple vestments during Advent and also during Lent before Easter.
The candles in the Advent candle holder are often purple, as the liturgical colour of Advent. But it hasn't necessarily always been like that. The candles have also been red.
"When I was growing up, I remember that there was a lot of red during Advent. It has gradually shifted to purple," Baklid said.
Another popular tradition is to hang stars in the windows. This tradition also has roots back to Germany in the 19th century.
"The stars are probably supposed to symbolize Bethlehem stars. There was a teacher in Germany who made Advent stars and put candles inside them. Since then, this tradition has been adopted and spread," Baklid said.
"It's not a very old custom in Norway. We're talking about after the Second World War, perhaps a little before," he said.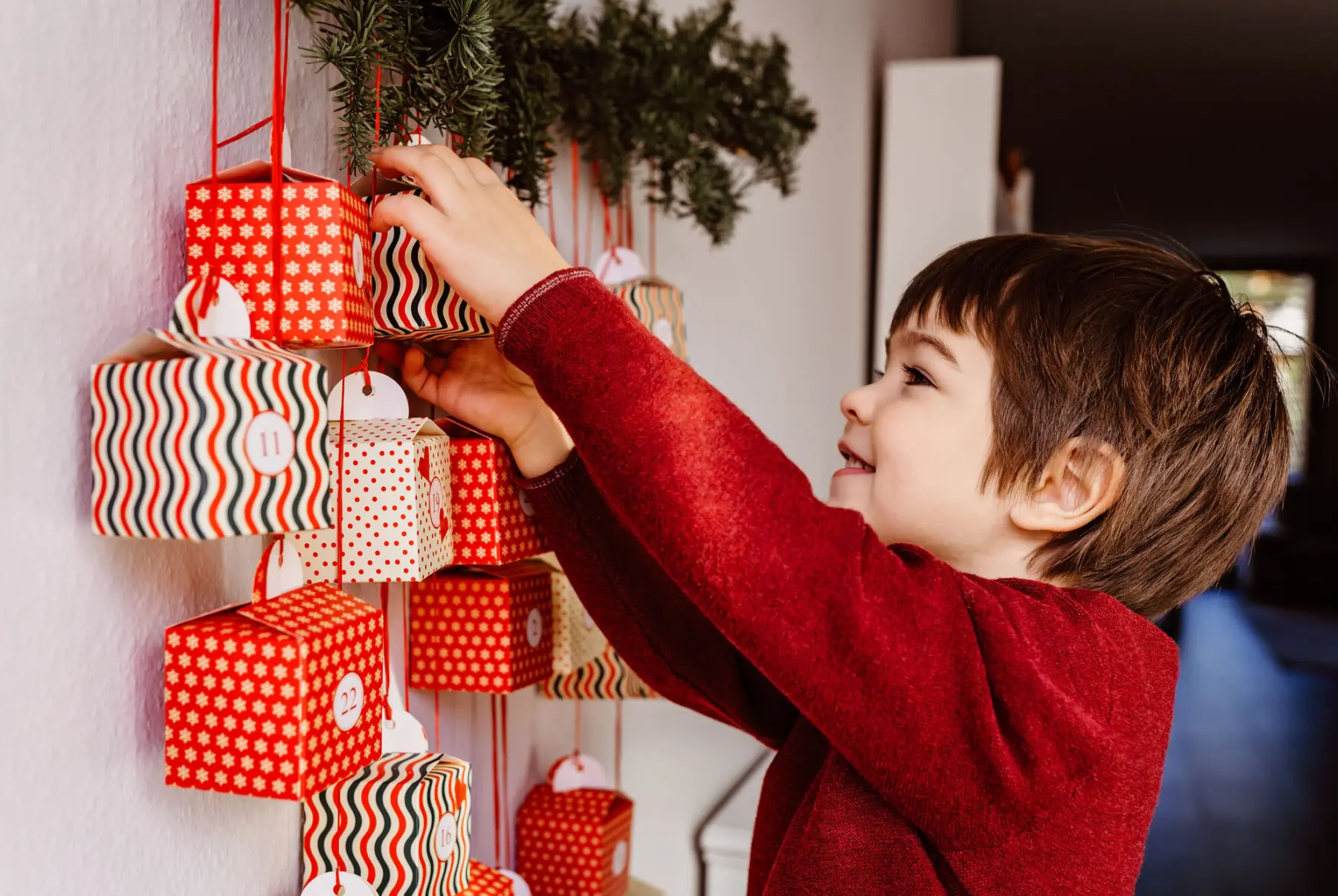 A calendar with little cakes
Germany also gets credit for the Advent calendar.
"There was a mother who had a boy who was a little impatient. He wanted to know when Christmas Eve would come," Baklid said.
The mother wrote the numbers 1 to 24 on paper and put cakes on each paper. The boy then got to eat a cake every day until Christmas.
The boy was born in 1881 and was named Gerhard Lang. He obviously didn't forget the calendar.
"He developed this as a business idea at the beginning of the 20th century," Baklid said.
Lang printed calendars with pictures and sold them.
"Here in Norway, it was particularly after the Second World War that calendars came into use. The first ones had pictures behind each little door," he said. "Later, calendars with little gifts became the custom. It has evolved and become more commercial."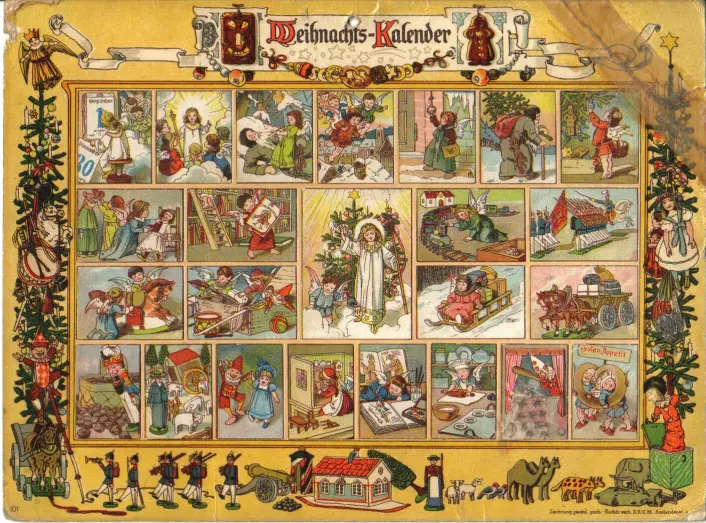 More emphasis on the run-up to Christmas
Are Advent traditions about to change again?
Baklid believes that Christmas in Norway has changed.
"Previously, in the period before Christmas Eve, Norwegians undertook a lot of preparations. The holiday season was from Christmas Eve onwards, when decorations were hung," he said.
"Now Norwegians start decorating much earlier, some as early as 1 December," he said.
Baklid also said that the new Norwegian tradition of Christmas parties is very different from old customs. In the past, you had to stay sober before Christmas so that the contrast to Christmas Eve was great.
There has been more emphasis on the run-up to Christmas, and the Christmas tree and Christmas decorations are taken down earlier after New Year's Eve, Baklid said.
Translated by Nancy Bazilchuk
———
Read the Norwegian version of this article at forskning.no
------