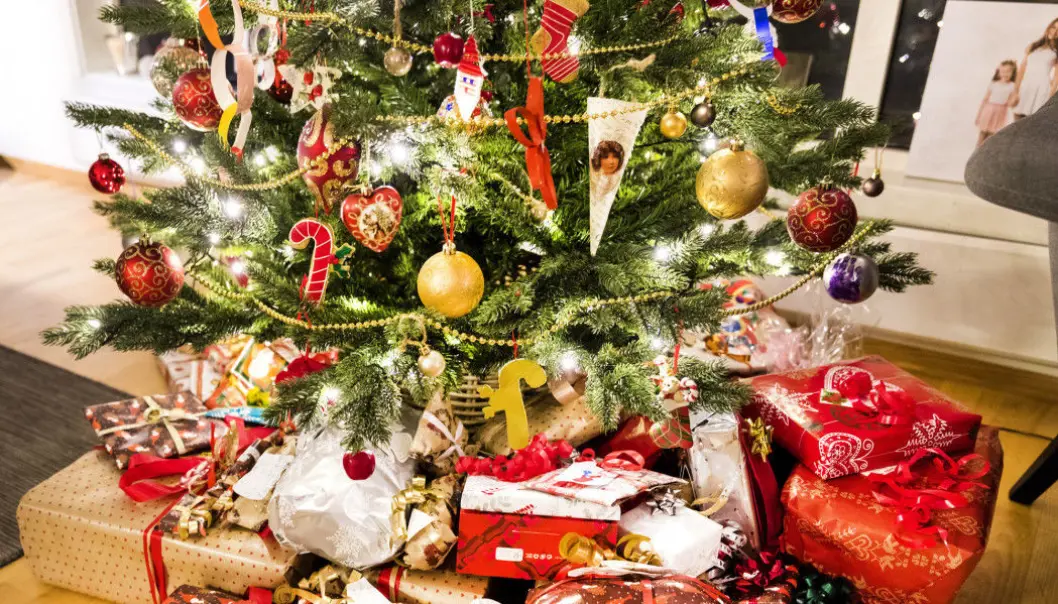 Christmas gift trends:


Less jewellery, and ethical gifts not gaining ground
Despite society's increasing focus on the environment, the tradition of giving each other gifts for Christmas remains deeply embedded in our culture. It's still rare to give ethical Christmas presents. Granted, jewellery is less likely to glitter under the Christmas tree, while food and drink have become more popular as gifts.
Clothes remain the most common Christmas gift, both for adults and children. But there is less jewellery under Norwegian Christmas trees now, compared to six years ago.
Nevertheless, the practice of giving gifts for Christmas has not changed very much in recent years, despite society's increasing focus on the environment.
As many as 64 per cent will give as many gifts this year as last year, according to fresh figures for this year from Consumption Research Norway (SIFO) at Oslo Metropolitan University.
Change is in the air
We should buy fewer new things for the sake of the environment — at least that's what many people have been talking about lately. Many also encourage us buying used clothes rather than new ones — not only for ourselves, but also as gifts.
But this kind of attitude towards sustainability isn't reflected very strongly in Norway's gift giving patterns at Christmas. Only one per cent of Norwegians gave used clothing as a gift for Christmas last year.
It does however appear that Norwegians are giving Christmas presents to fewer recipients than they used to.
In Oslo, the proportion of people who gave experiences rather than physical gifts is greater than elsewhere in Norway.
The SIFO survey also shows that more young people gave fewer gifts for environmental reasons than their older peers.
"Given that trends are spreading from city to village and from younger to older, this might mean that Christmas presents may become more climate friendly over the long run," says Borch.
Fewer ethical gifts
Ethical gifts, such as giving money to charity on behalf of someone for Christmas, on the other hand, do not appear to have gained a foothold.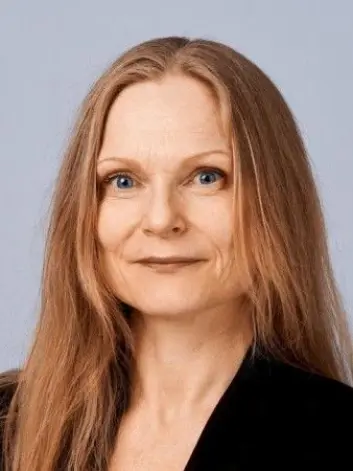 Relatively few Norwegians choose to give money to a charity as a gift to the recipient. In 2012, eight per cent of Norwegians polled said that they had given an ethical gift, compared to just five per cent in 2018. Here, researchers are uncertain whether the difference is statistically significant, but the percentage is low in both years.
Very few, just two per cent, gave non-cash gift services, such as babysitting and the like.
Seven per cent knit sweaters or other items for children, and six per cent gave homemade garments or textiles to adults.
One in four gives experiences
Experiences, such as tickets to the cinema, a concert, or gift certificates for restaurants or the like, can be a bright spot for those concerned about the consequences of over-consumption.
"Such service-based gifts are believed to be more sustainable than material gifts," says Borch.
But in the questionnaire, travel is included in these experience gifts.
"If the trip includes air travel, it cannot be considered a sustainable gift," she points out.
Homemade clothing in the north
In Oslo, it is more common to give books, jewellery and experiences. In western Norway and Hedmark, computers are particularly popular. And in central Norway, people often give money.
Homemade clothing and textiles are more common in northern Norway than elsewhere in the country. It is also more common to give alcoholic beverages, especially in in Nordland.
And here's the good news: most of the gifts Norwegians give are actually used.
Clothes, toys and gift cards
Today, Norwegians give gifts that are both useful and for the recipient's enjoyment. The trends below are based on what givers gave at Christmas last year.
Half of Christmas gifts given to children were clothes, while 38 per cent were toys. This included music, games or hobby items. The third most widespread gift to children was gift cards or money (29 per cent).
Other popular gifts for children were sports and other recreational gear, which were given by 21 per cent of givers. Fifteen per cent of givers gave children books, while 12 per cent gave children computers, mobile phones or other small electronics.
Cosmetics and clothing
Clothes were also the most common gift for adult recipients. As many as four out of ten gave clothing to other adults. Men were more often given clothes, sports and recreational gear than women.
Cosmetics and other personal care items were also popular gifts. One in three people gave these as gifts.
Gift cards or money were also given by three out of ten givers.
Less alcohol and jewellery
One in four Norwegians gave alcoholic beverages to other adults last year. That's less than when people were last asked, in 2012. Then, four out of ten Norwegians said they had given alcoholic beverages as gifts.
Gift giving is also very divided by gender. Women are given jewellery, cosmetics, flowers and chocolate more often than men. They also get experiences, kitchenware, household appliances and gift certificates or money to a greater extent than men do.
However, jewellery under the tree has become far less common than before.
While 51 per cent reported having given jewellery as Christmas gifts in 2012, only 14 per cent said they had given jewellery as a gift last year. Nine per cent of recipients said that the jewellery they were given would not be used.
Women give more Christmas presents than men
It is most common for Norwegians to give a Christmas present to a spouse, cohabitant or boyfriend. Six out of ten respondents said that they gave gifts to their closest friends and relatives. As many people said they gave gifts to their own parents. Six out of ten women also gave to their own children and grandchildren, while only 53 per cent of men said that they gave gifts to their children.
More women than men gave Christmas presents to different recipients than men. This is especially true of gifts for other children, other adult relatives, friends and colleagues. One in ten said they gave Christmas presents to pets.
The researchers noted that these comparisons between 2012 and 2018 should be interpreted somewhat cautiously, since the surveys are based on slightly different categories of gifts.
From master to servant
If you believe giving gifts at Christmas is related to the celebration of Jesus' birth, you are mistaken. Even as far back as the Roman Empire, it was the custom to give gifts at this time of year.
"The custom of giving each other gifts at the darkest time of the year is older than Christmas," Borch says.
As Christianity spread, old gift customs were combined with new ones.
In the beginning, gifts were given from master to servant. The oldest Norwegian references to Christmas presents are related to Eirik Jarl's court in the 1000s. According to the saga, he gave gifts to his men on the eighth Christmas Day, which is New Year's Day.
"It wasn't until the 19th century that Christmas presents became commonplace. Then it was mostly practical, homemade things that were given," says Borch.
———