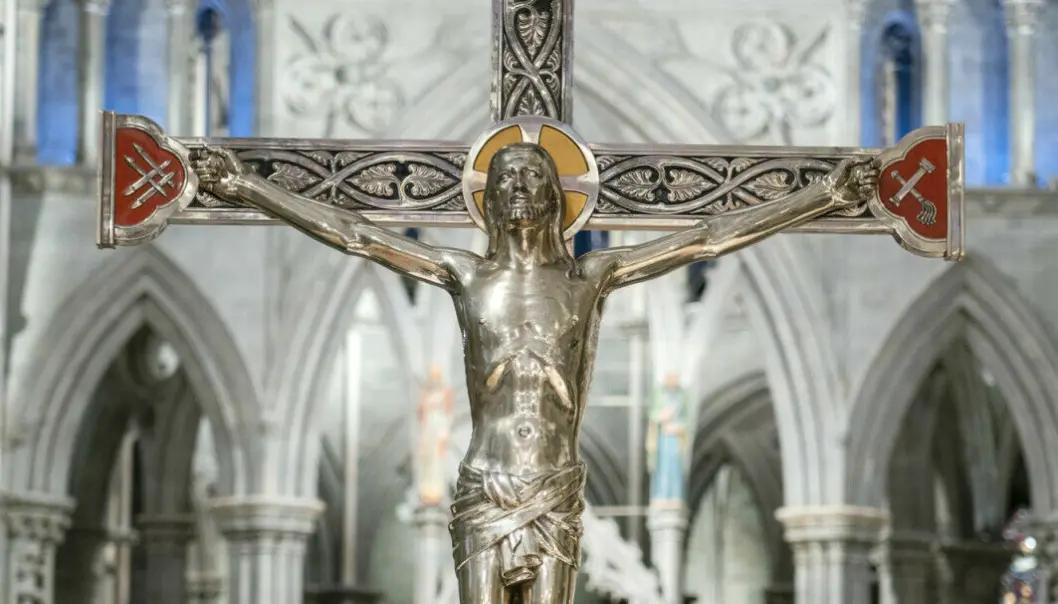 How was Easter celebrated in the olden days?
ASK A RESEARCHER: Norwegians have celebrated Easter for almost 1000 years. Easter used to be a solemn holiday, but now it's evolved into primarily a holiday time, according to two researchers.
Norway officially became a Christian nation around the year 1030. However, ordinary people did not start celebrating Easter right away, according to Merete Thomassen, an associate professor of liturgy at the University of Oslo.
"It took time – probably between 50 and 100 years – before Easter trickled down to the general public," she says.
Easter is mentioned in the sagas of the earliest Christian kings, Olav Tryggvason and Olav II Haraldsson, later known as Saint Olaf. They ruled in the late 900s and early 1000s.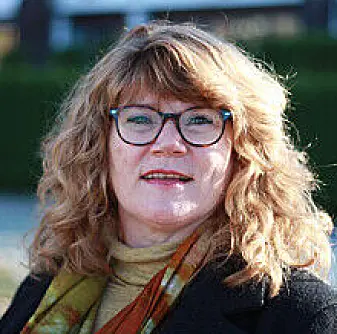 Unanswered questions
"In a law from approximately 1270, Easter is listed as a public holiday, so I think that people were observing Easter by then," says Herleik Baklid. He is an associate professor at the Department of Culture, Religion and Social Studies in the University of South-Eastern Norway (USN).
Researchers have not been able to determine precisely when Easter became a holiday in Norway.
"A lot of unanswered questions remain about Easter customs in the early years," Baklid says.
"But Norway was Catholic, and the Catholic Church used to dramatize Bible history."
No evidence of this has been found in Norway, but in other countries Jesus' burial was dramatized on Good Friday, according to Baklid.
The National Museums in Denmark and Finland have copies of tombs and figures that mimic Christ with his wounds.
"And then people would kneel before the cross, and from that we have the expression 'crawling to the cross'," he says.
From feasting to fasting
"Old Christian festivals were linked to older traditions," says Merete Thomassen. The associate professor at the University of Oslo cites Christmas as an example. Before Christianity made its mark on Yuletide, it was a Norse sun festival – a midwinter sacrificial celebration.
"It's likely that the Vikings had spring and fertility festivals," says Thomassen.
The Viking festivals involved a lot of beer and drunkenness, as well as huge amounts of pork. The Vikings spared nothing.
Easter stands in stark contrast to these festivals. How were the pagans persuaded to change their celebrations?
At the end of the 10th century, Olav Tryggvason ended the sacrificial and other Norse holidays. He introduced new holidays, including Easter, says Baklid.
Jesus as a warrior figure?
Convincing pagans to turn to Christian-style celebrations might have required to give them stories that appealed to them. Not everything about Jesus was easy to sell.
"Shame and honour were of paramount importance for the Vikings. Vikings regarded forgiveness as unacceptable and a sign of weakness," says Thomassen.
But other parts of the story fit better.
"Jesus' death and resurrection probably held a greater appeal for most people. A triumphant warrior figure who emerges victorious from the realm of the dead is suitable for a warrior culture," she says.
The Christianization of Norway took place in part when Irish monks came to the country and showed hard-headed pagans brotherly love, providing them with medical assistance and care. Thomassen thinks that made an impression.
Once the Easter holiday had been introduced in Norway, it was taken very seriously.
Suffering with Jesus
"In the Middle Ages, Good Friday was observed with grief and penance. The Church observed Jesus' crucifixion," Baklid says.
In some countries, people are bound to a cross voluntarily to suffer with Jesus at Easter. Researchers do not know if this has taken place in Norway, but Norwegians have suffered with Jesus in other ways.
Baklid needs to look no further than his own farm to find examples. Hard labour was a tradition on Good Friday.
"I know that as late as the beginning of the 20th century the people on my farm scrubbed the barn, because they had to do heavy and unfamiliar work in order to suffer with Christ that day. I believe the roots of this tradition go all the way back to the Middle Ages," he says.
Baklid points out a book called 'Gamalt or Sætesdal', in which author Johannes Skar writes about similar customs on Good Friday.
The men went out with sand in their shoes and walked on the worst roads in the forest, until their feet spurted blood. The women took on cleaning the buildings' attics.
Baklid's great-aunt told him about a man who went to the forest to cut timber on Good Friday, because he needed to suffer a little.
"These were ways to identify with Christ's suffering," he says.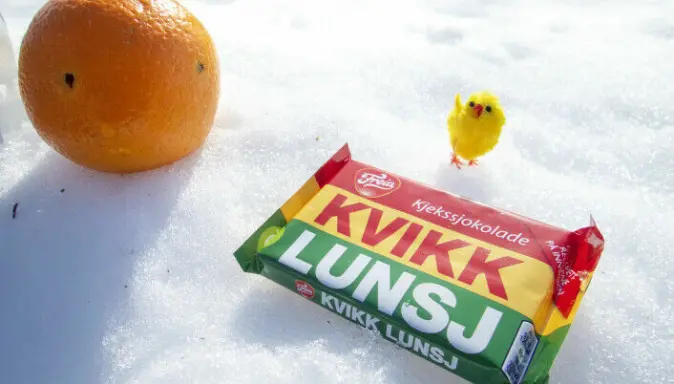 End of fasting
Lent was an important part of the Norwegian Easter.
"During Lent, which is the forty days before Easter, people ate simple food," says Thomassen.
Now you'll find that Christians who practise fasting for religious reasons are few and far between.
"Easter's become a cosy time – and that wasn't the case 100 years ago," she says.
Easter has taken on a new meaning for people in Norway, according to Baklid.
Easter has become a break
"Easter probably held a stronger position in the past," says Baklid.
The story of Jesus dying for people's sins used to mean more to people, both the sorrow and the seriousness, but also the joy of the resurrection on Easter Sunday.
Now the religious tone has lessened.
"Easter has become more of a break from working life. It's more about taking a holiday," says Baklid.
But the church and services still hold an important place in many Norwegians' Easter.
"The Church follows people who go to their mountain cabins," Baklid says.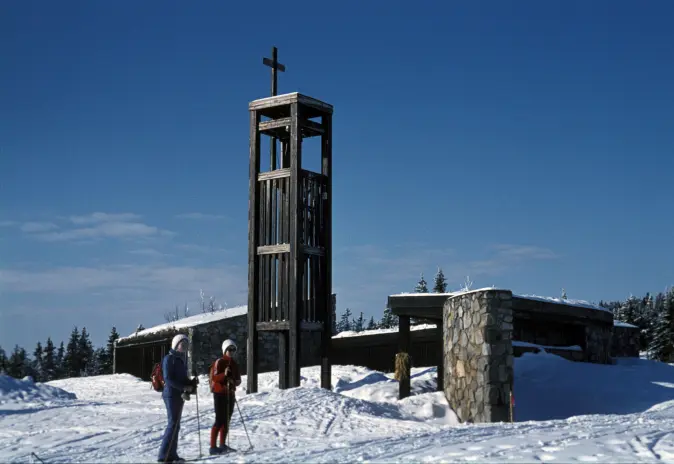 Metal in church bells was replaced with wood
The week before Easter is called Holy Week. In the past, they were days of solemn contemplation during which people commemorated Jesus on his way to suffering on the Cross.
"In the Middle Ages, church bells were muted during Holy Week to emphasize the solemn tone," according to Baklid.
Monday, Tuesday and Wednesday of Holy Week were regular weekdays, then as now.
"But people were supposed to work as little as possible and fast and eat only lean foods," says Thomassen.
Maundy Thursday begins the three-day celebration of Easter.
Sheer Thursday – another one of several names denoting the Thursday during Holy Week – derives from the Old Norse skira, meaning 'to cleanse.' Jesus washed the disciples' feet. "Communion and worship were mandatory," Thomassen says.
Good Friday was and is the most important day for Christians.
"On Good Friday, Jesus dies. It is the one day when God is dead. Music and church bells aren't used in the services," says Thomassen.
"No candles are lit, but five roses may be placed on the altar to mark Jesus' five wounds. And it is the only day in Norway that the priest can use black," she says.
Worship at night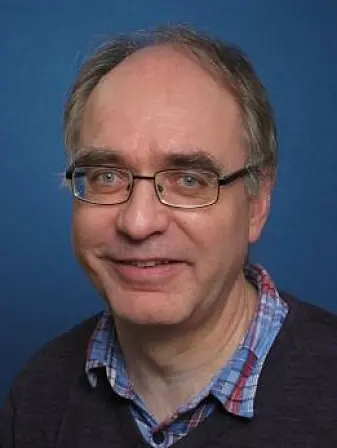 After Norway became Christian, it became common to celebrate the Easter vigil, between Easter eve and Easter Sunday. According to the Bible, this is when three women came to Jesus' tomb to anoint his body.
At sunrise, a service was to be held when new Christians – adults – would be baptized, says Thomassen. Infant baptism had not yet been introduced.
During the Reformation in the 1530s, the tradition of worship at sunrise disappeared. It was simply not feasible in Norway, where people often had long distances to the church and thus had to travel in the middle of the night.
The service on Easter Sunday then became the most important one. The whole family had to go to church, and they washed up from the inside out. Taking communion was obligatory, according to Thomassen.
A bucket of water in bed
A few more worldly Easter customs arose as well.
"It happened that the boys got up early in the morning on Good Friday and poured a bucket of cold water into the girls' bed. That custom was probably not considered very pleasant," says Baklid.
The origin of the custom is not known. It might have been mostly for fun – and a way for the boys to approach the girls.
"But it wasn't exactly the best way to lure a girlfriend, I think. Not a very good date."
Traditions live on
Although Easter today is more about vacation than Jesus' suffering, many people still follow the old traditions with worship and communion.
In recent times, one old tradition has come to life again. The Easter vigil service, which disappeared with the Reformation, is back. It started in the mediaeval era Gamle Aker Church a few decades ago, says Thomassen. Since then, more and more people have embraced the old tradition.
The Norwegian word for Easter, påske, and the English phrase 'Paschal lamb' live on as well. Both are derived from the name of the Jewish holiday of Pesach, or Passover, which means 'to pass by' in Hebrew.
———
Read the Norwegian version of this article at forskning.no