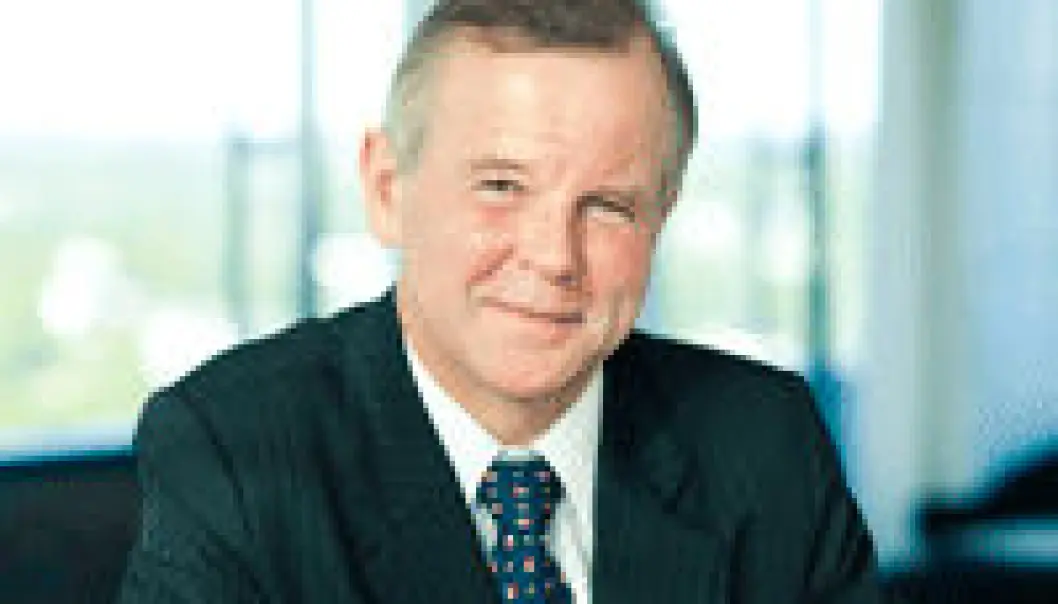 Norwegian researchers encounter Chinese wall
Researchers in Norway feel China is taking retribution against them because the Nobel Peace Prize in 2010 was awarded to the Chinese writer and human rights activist Liu Xiaobo.
Denne artikkelen er over ti år gammel og kan inneholde utdatert informasjon.
Several researchers are having trouble getting into China. It's never been easy to do research in the country but now many find it even more demanding.
University of Oslo (UiO) Rector Ole Petter Ottersen says he knows of many cases in which Norwegian researchers have been denied a visa and are thus prohibited from conducting research in China.
"I can confirm that problems have arisen after the Peace Prize was awarded to Liu Xiaobo, without a doubt. These difficulties are most unfortunate. We don't know how many persons are affected, but we know there are some," says Ottersen.
Fear reprisals
The Norwegian website forskning.no has spoken with several researchers who have first-hand experience with this predicament. Four of them have asked us to withhold their names because they fear reprisals, including being blacklisted, which in practice means being permanently shut out from China.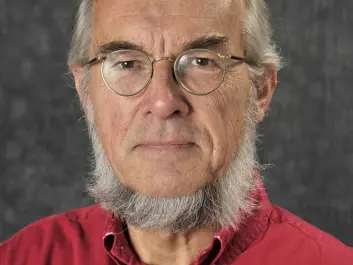 One of the researchers says they can be refused permits to conduct research, they can be denied visas to visit the country or their applications take so long to process that the applicants simply give up.
The researcher tells forskning.no that this is entirely due to the Peace Prize:
"These are outright scare tactics on the part of the Chinese authorities. The Chinese use the divide-and-conquer method, singling out people they don't like, while simultaneously rewarding other researchers who either keep their mouths shut or only say positive things about China."
Another researcher we've been in contact with, who also encountered visa problems, reminds us that China is a dictatorship and that research there has always had its stumbling blocks. The researcher says sinologists do themselves a disservice by criticising the country in the Norwegian media. It's like asking for trouble.
But the researcher doesn't think this automatically leads them to self-censorship:
"Every researcher has to make a decision as to priorities. Is it more important to go to the press with criticism, or to continue with research and thus contribute to more knowledge about China?"
"I have a duty to disseminate my research, but I'm not obligated to spread knowledge that leads to my being hindered from conducting further research," says the researcher.
Has been shut out
Lars Harald Bøckman, a researcher at the UiO's Centre for Development and the Environment, has also experienced visa problems. Contrary to others who forskning.no has interviewed, he has no more to lose by speaking out.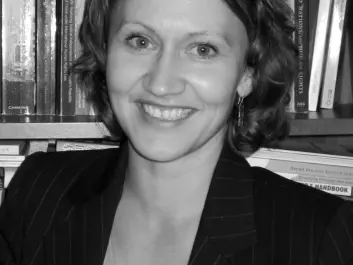 "I'm often advised to keep my mouth shut, but what good would it do me? It won't help me get a visa and it also means they would have succeeded in what they're trying to do. The only respectable thing for me to do is be open about what I think."
Bøckman got his first taste of visa problems in May 2008. Later the same year he was denied a visa by the Chinese Embassy in Oslo. This was two years before the Peace Prize was given to Liu Xiaobo.
"I applied again and got another rejection. I asked to speak with the consul for an explanation, but he was 'unfortunately not available'. As of today I still haven't been given any explanation."
Bøckman, who among other things has translated Norwegian and Chinese literature, wanted to attend an international translator conference in China in 2008. He is one of Norway's leading sinologists, speaks fluent Chinese, and until the first visa rejection had visited China regularly ever since 1970. But he was suddenly shut out.
"I notified the press, because I was pretty angry. This was a matter of my integrity as a researcher, you understand. But of course once you go to the media that doesn't make it any easier, because the Chinese lose face."
Since then Bøckman has applied three times, with no success. The last time, in March 2011, he applied from Hong Kong to circumvent the Chinese Embassy in Oslo, and the rejection he got there indicates he is on the blacklist that many of his colleagues fear.
"The embassy in Oslo has added my name to a central registry. So my chances are slim," says Bøckman.
Freedom of speech
Bøckman says he doesn't regret speaking to the media.
"Not in the least. This is what the right of free speech is all about - that you use it when it counts."
He considers it problematic that researchers refrain from speaking their minds about China.
"People get increasingly cautious. When they hear I've had troubles they think twice before saying what they think. For me that's an untenable situation. Self-censorship is contrary to our way of work," says Bøckman.
However, one of the researchers who didn't want to be named denies feeling pressure to shut up: "This is just my interpretation of the current situation, that it's best this way."
Rector Ole Petter Ottersen says it's most unfortunate that individual researchers feel they cannot, or should not, speak out on the subject.
"Free speech is really essential to academic values and no limits should be put on it," says the rector.
The ambassador broke contact
According to our sources, the Chinese Ambassador in Oslo, Tan Guoqiang, had an accommodating and cooperative attitude toward Norwegian research circles prior to the Peace Prize award to Liu Xiaobo.
The ambassador invited academicians to meetings, met with young Norwegian students and was readily accessible. He appeared to be very amenable and open for cooperation with Norwegian researchers. But this door closed when the Nobel Prize went to a man that the Chinese authorities deem a criminal.
Norwegian researchers now experience that the ambassador doesn't even respond to e-mails. Scientists who are denied visas, research permits or find their visa applications delayed indefinitely get no explanations from the embassy.
Good relations with China, up until 2010
One of the academicians that forskning.no has spoken with says Norway used to have a special, exceptionally warm relationship with China.
"That relationship is broken off now. Norway made China lose face internationally, and it doesn't cost them much to end such relations with Norway."
The researcher says for some time Norway was the only country in the world that maintained a long and unbroken human rights dialogue with China.
"We can no longer say that," says the researcher, who adds the dialogue was terminated by the Chinese last year.
Worried about young researchers
Many of the academicians that forskning.no has spoken with are concerned about young Norwegian researchers, who are often eager to share their expertise about China by writing or expressing themselves in the media. This makes them vulnerable to reprisals from the Chinese authorities. And they have a lot to lose.
"For young PhD students who base their careers on learning Chinese and building up knowledge about China, visa problems can be much more critical than for established researchers like us," says one.
Another has similar worries: "A young researcher who builds his or her doctorate on fieldwork in China will obviously face huge problems if they can't even enter the country."
Michael Kuliani has nearly completed his Masters Degree in Chinese Studies at the University of Oslo. Kuliani has translated Liu Xiaobo's political manifest Charta 08 into Norwegian, and he tells forskning.no that he has to consider the possible consequences.

"I thought about how it could rebound. But it would be really wrong if China were to scare me to silence in my own country," he says.
Kuliani has since had a trainee stay at the Norwegian Embassy in Beijing without encountering any visa problems.
"I suppose they would have risked undesired publicity if they refused to let a postgraduate student into the country," he says.
Not black and white
Cecilie Figenschou Bakke is the head of the China programme at the University of Oslo's Norwegian Centre for Human Rights. The programme has been involved with education and research projects in China since the end of the 1990s. She says research on human rights in China is thornier now but this isn't necessarily because of the Peace Prize.
"From our viewpoint the issue is more complex. Currently China is undergoing a sensitive period. Indeed, we do see that it's hard to work with human rights now, but we don't know how much of that ties in directly with the Peace Prize and what portion links to the bigger picture."
Bakke says the Chinese authorities have ratcheted up their political stability efforts to deal with mounting social unrest in the country.
At the same time the Chinese authorities are more sensitive about prospective international meddling and sceptical about international projects, particularly in the wake of the colour revolutions in Central Asia and the Arab spring. Added to that, 2012 is a year when the top political leadership and military brass are being replaced or retired.
"These three factors make for a very sensitive period in the country," says Bakke.
Too bad for China, and for Norway
"Entitlement to visit China is not one of the universal human rights," says Harald Bøckman. "They can reject anyone they want but I don't think it's very smart smart of them. I don't have a reputation of maligning China. I'm critical of some of the developments there and it's part of my job as a researcher to follow events and discuss them."

Rector Ottersen at UiO says both Norway and China have a lot to gain by resolving the issue.
"Cooperation in research and education is important for building confidence among nations and it's vital for our students and researchers to get access to China's expertise and resources. China also has everything to gain by supporting this cooperation, so I'm sure the problem will be resolved," he says.
The solution
One researcher thinks the Chinese rulers will have to be exchanged for new ones before one can hope for any positive developments.
"First we need to see new top leaders," says the researcher, adding that this will occur in the autumn of 2012.
Another researcher comments that Norwegian university officials have to speak out clearly about how unacceptable the present situation is. Yet another remarks that academic focus on the problem could help get China to stop banning researchers who say the "wrong" things to the media, while only letting the more reticent ones into the country.
"Because it isn't likely that China would boycott the entire University of Oslo," says the researcher.
Rector Ole Petter Ottersen asserts there is little he can do.
"This problem is being handled through the existing political and diplomatic channels. We don't have any independent channel; unfortunately it doesn't work that way," says Ottersen.
Most do agree that no quick-fix is in sight.
"I think it's a matter of patience," says one researcher. "At some point this will all blow over, but we have very little control of when it will happen. The symbolic value of this Peace Prize was very important, but it will probably fade out."
forskning.no has not succeeded in getting comments from the Embassy of China in Oslo. The embassy hasn't responded to our e-mails and multiple telephone calls.
-------------------------
Read this article in Norwegian at forskning.no
Translated by: Glenn Ostling
Related content