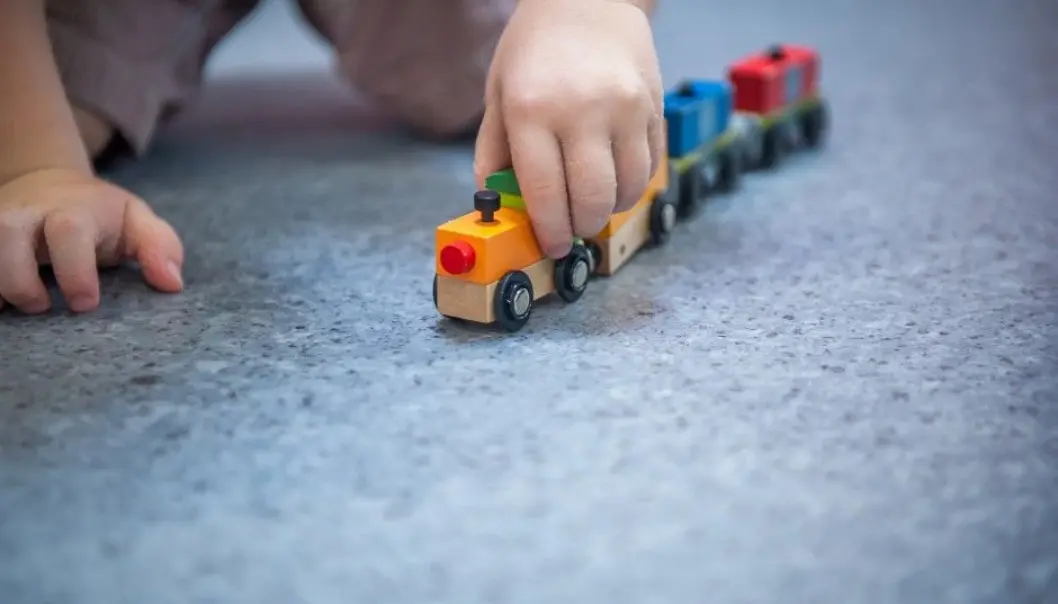 Children with weak language skills less likely to play with other children
When toddlers have poor language skills, they can also have social problems, according to new research.
There are big differences in language skills in two-and-a-half-year-old toddlers. Some children know many words and use them all the time, while others have few or no words, or make up their own words that only they and their closest friends understand.
While it is quite normal for children to be very different at this age, how do limited language skills affect a child's interaction with others?
The Stavanger Project – The Learning Child has followed children and their verbal and social development from Norwegian preschool to the fifth grade. Here, preschool employees assessed children's verbal language use for three months when the children were 2.5 years old. In addition, they evaluated how much the children were involved in play and in language activities such as singing in small groups with adults.
Now Elisabeth Brekke Stangeland has written her doctoral dissertation based on the Stavanger Project data. She has found that children who were in the lowest 10 per cent when it came to language skills were less involved in group play and activities.
More than 1000 Stavanger children evaluated
Two preschool staff members followed the children and recorded what they saw. These staff members made their assessments of the children independent of each other.
The form the staffers used allowed them to assign scores to the language skills as to whether the children had mastered, partly mastered, managed with some help, or were unable to manage without help.
"This is not a test that provides instant knowledge about the child, but observations over time," Stangeland says.
Stangeland defines language skills as the ability to communicate with others, both by understanding words and sentences, and by using them to communicate with others.
One situation where language can cause problems for a child in play may be when another child says, "Put the teddy bear in the bed, I'll get the pillow," says Stangeland.
"If the child does not have enough language comprehension, it will be difficult for him or her to be involved in the details of this game," Stangeland said.
The new research shows that the connection between language and social functioning seems to be a general phenomenon, she said.
However, the children who scored the lowest on language skills did not necessarily have language problems, she said. The low score may be only due to late language development.
"Nevertheless, we see that these children may have trouble getting involved in play with other children and in continuing to be engaged in play," she said.
Big differences
In the last of three studies in Stangeland's dissertation, she examined what characterizes the games of those who scored low on language skills.
Here there were big differences between the children. Only 11 per cent of the children who had the poorest language skills played with other children, while 88 per cent of those with strong language skills did.
"It's a very big difference, and if you think about the fact that language is learned and developed through play and by playing with each other, then you can also imagine that children who have strong language skills get a boost in their development," she said.
Language differences bigger between boys than between genders
Her research can help educators in Norwegian preschool provide early help and support to children who need it, and help prevent something that starts out as a challenge from becoming habitual, according to the Norwegian Reading Centre at the University of Stavanger, where Stangeland has taken her doctorate.
In one of Stangeland's other studies for her dissertation she found that girls scored higher on language skills than boys, and that they were also more involved in language activities. These kinds of activities might include looking at picture books along with grown-ups at the preschool, or playing singing games that involved both rhymes and rhythm.
However, there were bigger differences between individual boys than there were between the sexes.
"My conclusion here is that we have to think about language activities that are related to things that boys are interested and engaged in, so that boys will also be involved in language activities in preschools," she said.
-------------------------------------