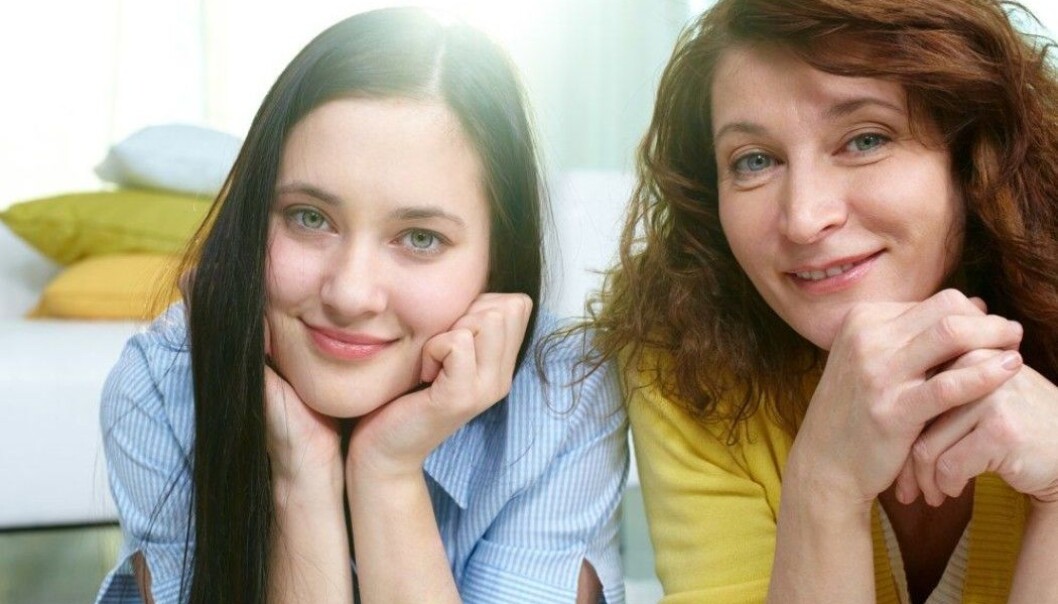 Children speak out about having two places to call home
Children whose parents live apart experience both practical problems and loyalty conflicts. But children with two homes also have good experiences that other children may miss.
One child in four in Norway has parents who don't live together. More and more parents are setting up their living arrangements so that the children move back and forth between them.
A new study presents some answers to how kids and teens feel about their shared living arrangements.
Researchers interviewed thirty-five children between the ages of nine and nineteen at the Institute for Social Research (ISF) in Oslo.
Afraid of hurting parents' feelings
Practical challenges like moving clothes and equipment between homes are perhaps the most stressful aspects of shared care.
Children's perspectives on shared residence
There has been an increase in shared residence for children among parents living apart over the last decades. The researchers have asked how children experience to live like this.
About one in four children with separated parents has shared residence in Norway. This arrangement has become more common among most groups of parents.
Kids also have to adapt their time and activities to each parent's schedule.
Most children prefer flexible arrangements when they are given input. Depending on what they think is practical and desirable, they might choose to have longer periods with each parent or to spend more time at one parent's home. .
However, children find this topic difficult to address, because they're afraid of hurting one of the parent's feelings, according to researchers Hilde Lidén and Ragni Hege Kitterød.
Read also: Shared physical custody kids less stressed
Some feel satisfied, others feel anxious
When the researchers interviewed the 35 children, they met some children who were satisfied with their two-home arrangement, others with more mixed experiences and still others who found that living divided between parents made them feel unsafe and anxious.
The satisfied youngsters have a good relationship with both parents and don't have much problem dealing with the practicalities of having to change homes. The parents live close to each other and the children find that their parents coordinate things smoothly.
Other children are more ambivalent about shared care and find it a strain to cope with the housing situation. These children are often concerned that the arrangement between the parents be fair. They also think about how they can help make things better.
The children who find shared-care living difficult and unsettling often worry about their relationship with one or both parents. They may also worry about finances or relationships with a new stepparent.
Read also: Children of divorce whose parents share custody do best
Shared care can work well
"An important goal of this report is to give the children a voice," say the ISF researchers.
"Here they can talk openly about their own experiences and offer advice to other children and adults in families with shared care," the researchers say.
Most of the 35 children that the researchers talked with for a long time find that living with both parents is a good arrangement.
But several of the kids express finding it difficult to address certain issues with their parents, like if they're worried about one of their parents, or when the relationship with someone else in the parent's household is problematic.
Easier for teens
Once children hit adolescence, they find it easier to express their own opinions.
Some teens adjust their living arrangements to live mostly with one parent. Often this decision has practical reasons, such as living closer to school and friends.
For the most part, children with two homes don't share the concerns they have with friends. But some may participate in conversation groups at school that are designed for children with divorced parents.
The children may not talk much in these groups, but they give kids a forum and a language with which to talk about their family situation.
Little mobile use
A surprising result of this study was that the children don't use their mobile phones or social media to keep in touch with their parents as much as the researchers had expected.
All the kids talk to their parents to arrange times or to take care of practical things. The youngest children have almost daily contact with their mother to say good night.
But contact between parents' homes can create sore feelings, and this is something the children try to avoid, the researchers note.
None of the kids or teens reports big differences between their mother and father. Both parents may have demanding jobs and long workdays. Both parents take responsibility for childcare and household activities.
Low-conflict vs. high-conflict families
Most of the children who were interviewed live in what the researchers call low-conflict families.
A small group of children with a split home situation have experienced or still live with a high level of conflict between their parents. In this situation, children may end up in the uncomfortable position of mediating the communication between their parents.
Lack of parental cooperation is only one factor when conflicts arise. Other variables are the parents' health, controlling behaviour of one parent, seeing the child as a financial problem, or parents who do not prioritize their child. A child's relationship with a stepparent may also be difficult.
Read also: Are joint custody and shared parenting a child's right?
Traits of shared-care families
In a previous study, ISF researchers interviewed the parents who shared the care of their children to isolate factors that promote good solutions.
"Parents emphasized short travel time between the homes as an important prerequisite for shared arrangements to work well for the children," Lidén and Kitterød said.
The researchers found that children more often have shared-care arrangements when their parents:
• have a high level of education
• have lived together for a long time before the split
• shared childcare duties before the split
• and when the father is younger than 35 years old
The researchers also found in this study from 2012 that when the parents live separately, the mother is more often satisfied with the living arrangement than the father is.
"This needs to be seen in light of the fact that more children live with their mother than with their father. Fathers are more satisfied with the living arrangement when the child lives with them part- or full time," the researchers say.
----------
Read the Norwegian version of this article at forskning.no
Scientific links
Related content