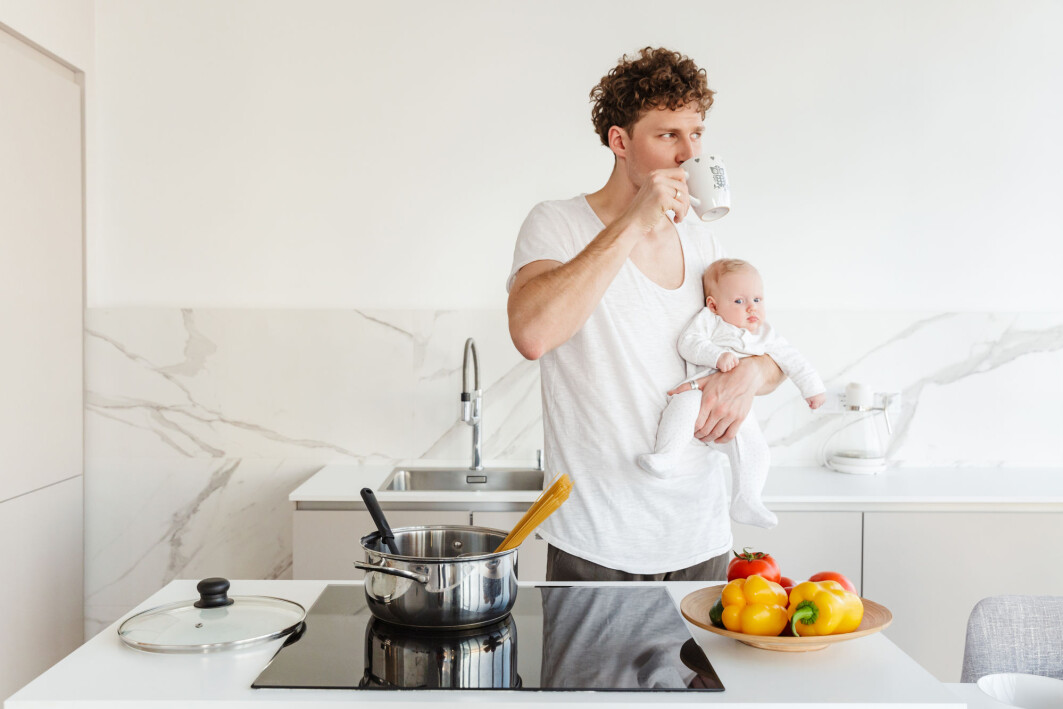 Swedish men report less stress with longer paternity leave
Fathers who shared parental leave equally with their partner felt more secure in their parental role. They were also happier in their relationship, according to a new study from the University of Gothenburg. Norwegian studies show similar results, according to researchers.
How does parental leave affect the experience of being a mom or dad?
Swedish researcher Monica Lidbeck has taken a closer look at this question.
"Becoming a parent is one of the biggest changes in life. Taking care of young children affects both the parental roles and the dynamics of the whole family," Lidbeck says in a press release. She is currently a PhD candidate in psychology at the University of Gothenburg.
Her study shows that fathers who shared parental leave about equally with their partner while their children were young felt less stressed and more secure in their parental role than dads who took a shorter leave than their partner.
Fathers who had taken the shortest paternity leave reported the highest parental stress.
Feelings about being a mom or dad
The purpose of Lidbeck's study was to find out how parents' division of parental leave affected them and family life.
280 parents responded to a survey when their children were six months and 18 months old.
The results show no clear difference in stress in the dads when the children were six months old. But by 18 months, when the leave was over, the differences had increased.
The fathers who had taken less leave reported that they experienced more stress.
Lidbeck conducted twelve more in-depth interviews with couples who had shared parental leave equally on their thoughts about the division of leave.
All parents were asked about their family situation, how they felt as parents, how they experienced each other's support, how they perceived the balance between work and family life, and how they experienced their relationship.
Agrees with similar studies in Norway
"The results of this study match what has been found in several previous studies in Sweden, Norway and other countries," writes Ragni Hege Kitterød, a researcher at the Institute for Social Research (ISF), in an email to sciencenorway.no.
"Fathers acquire valuable care competence through being responsible for their children alone over a longer period while mom is at work," she says.
Elin Kvande is a professor at NTNU and has recently published a book on parental leave with colleague Berit Brandt. They reviewed parent experiences after 27 years of paternity leave (called "father's quota") in Norway.
And they see the same trends as Lidbeck and Kitterød.
"Being with the child for a long time means that fathers get to know the child on an equal footing with the mother," Kvande says.
"They wouldn't have had the opportunity to do that if they were only together evenings and weekends."
Norwegian researchers haven't specifically looked at fathers who shared parental leave 50/50, as Lidbeck did. Instead their study included dads who used their entire paternity leave in Norway - as opposed to dads who only use part of their allocated leave.
Difficult to compare emotions
Both the Swedish and Norwegian surveys are based on questionnaires and in-depth interviews. The researchers thus base their studies on how fathers and mothers self-report what they're feeling.
This approach can make it difficult to compare dads who use a lot of their parental leave with those who take less leave. Stress is of course a subjective experience.
How can you actually measure stress without asking? One way is to test cortisol levels in the blood, something researchers do when they examine stress in kindergarten children.
But the surveys for the parental leave studies were based only on self-reported stress, which can be a limitation.
Changes in the father's quota
In Norway, the entire parental leave allotment is 49 weeks, with 15 weeks reserved for the mother and 15 reserved for the father. Parents can divide the rest of the time as they please.
Since paternity leave in Norway was changed on 1 July 2018 – from 10 to 15 weeks – more dads have taken longer leaves, according to the Norwegian Labour and Welfare Administratiion (Nav.no).
Statistics show that about a quarter of all fathers taking advantage of parental benefits in the first half of 2020 used 15 weeks or more. This is an increase from eight per cent during the same period in 2019.
This increase is a direct effect of the increase in paternity leave from 50 to 75 days.

Source: NAV – Family related benefits
What is bonding?
27 years ago Norwegian fathers had only four weeks of paternity leave. Now they have 15.
"A lot happens in those 15 weeks," says Kvande.
Fathers themselves report that they understand more of their child's needs, like when they are sad, scared, hungry or just tired.
"These are children who aren't speaking yet, which can be difficult to decipher," says Kvande.
The better we understand our children, the more we bond with them, according to the researchers. And this is what gives dads security and lessens their stress.
Family life is easier
In the Swedish study, fathers who shared parental leave equally perceived the quality of their relationship as better than dads who had not divided the leave equally. Both moms and dads felt that the balance between their work and family life improved.
They reported that they had good support from each other, and that they parented well together.
Kvande and Brandt from NTNU also find that the relationship between the parents seems to improve when the fathers take a lot of parental leave.
"That's because they share more of the household chores, called 'the three c's: caring, cleaning and cooking," says Kvande.
Men do more of the housework and childcare tasks when they take longer leaves.
"And this has a positive effect on the relationship," says Kvande.
"Moms and dads both report that they gained a greater understanding of each other's work and roles by experiencing solo responsibility at home," Kvande says.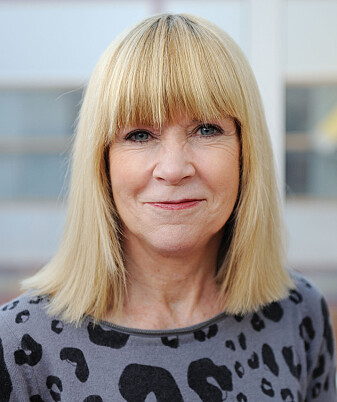 Part-time work not a good fit
Kvande says that the parents who worked part-time while they were on leave reported being more stressed.
"Taking complete leave was important. Flexible leave became tough for a lot of parents," she says. "Neither the childcare nor the work ends up being satisfactory."
Of course, this has a lot to do with the types of jobs the parents had, the researcher points out.
"But trying to combine too many things leads to stress," she says.
Want to have fewer children
According to a Spanish study from last year, parental leave affects more than stress levels and relationships. It can also affect fertility.
The study shows that men who took paternity leave wanted fewer children.
The study suggests that gender equality measures like paternity leave may have changed the way men in the Mediterranean countries view fertility.
This has become a paradox in Spain, because the goal of increasing paternity leave was to increase fertility, not the other way around, writes The Guardian.
One of the researchers behind the study suggests two reasons why dads react this way:
First, they want to spend more time with the child they already have and invest more in him or her.
Second, only now are fathers learning how much hard work it actually takes to care for a child.
These relatively new experiences are therefore influencing dads' preferences for how many children they want.
Kvande thinks the reason may have something to do with the amount of work.
"Fathers are learning how much work having a child actually is. This is a good thing because there's a greater understanding of what it means to have children. That could then have a positive effect on the relationship," says Kvande.
References:
Monica Lidbeck: Sharing & Caring. Division of parental leave from a psychological perspective. Doctoral dissertation, University of Gothenburg. 2020.
Elin Kvande and Berit Brandt: Designing Parental Leave Policy: The Norway Model and the Changing Face of Fatherhood. Bristol University Press. 2020. Summary DOI: 10.2307/j.ctv13gvj1z
———
Read the Norwegian version of this article at forskning.no