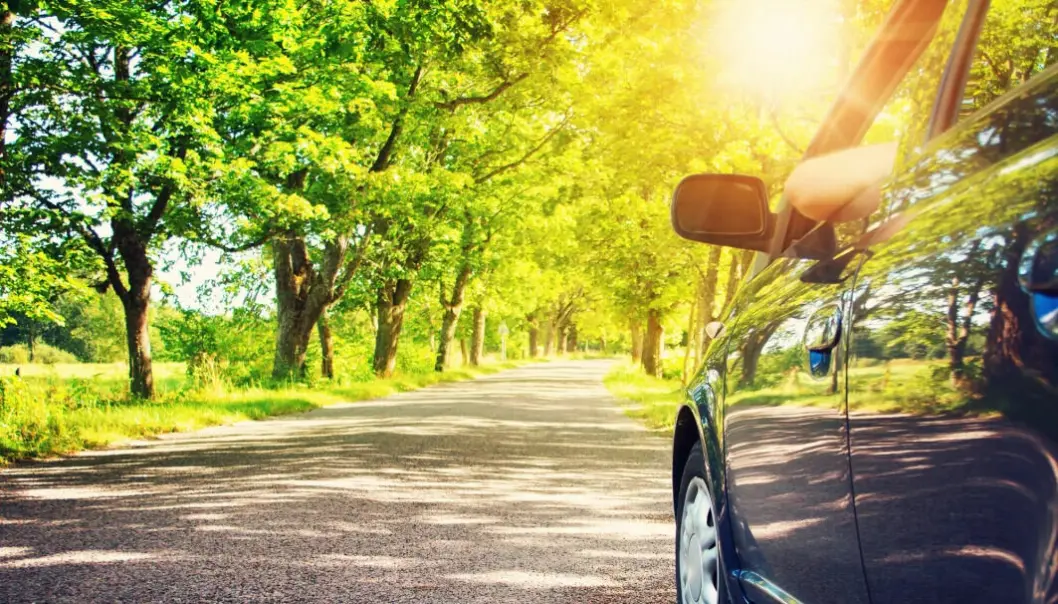 Cars pollute much less than before
Emissions of the toxic gases NOx from local traffic in Norway has decreased by as much as 53 per cent from 1990 to 2020.
NOx is an abbreviation for nitrogen oxides. These gases have long been known to be very detrimental to our climate. They pollute the air and contribute to global warming.
The gases, which are found in exhaust from car engines and in the chimneys of industry, are also toxic to us humans at relatively low concentrations.
In 2008, forskning.no (link in Norwegian) wrote that an estimated 20,000 Europeans died prematurely due to man-made emissions of these gases.
About NOx
Nitrogen oxides (NOx) are a common term for the nitrogen oxides N2O, NO, N2O3, NO2 and NO3 and are a chemical compound of oxygen and nitrogen that is formed during the combustion of fuel and organic material at high temperatures.
Source: NOx-fondet
Emissions will continue to decrease
Several measures have therefore been introduced to reduce NOx emissions.
These seem to work, according to a new report from the Institute of Transport Economics (TØI). In addition to the fact that the harmful gases have more than halved in the last 30 years, this trend will continue.
Researchers have calculated that NOx emissions will continue to decline by as much as 92 per cent between 2020 and 2040. They will then be at a level that accounts for only four per cent of the emissions we had in 1990.
The harmful, tiny combustion particles in the exhaust gas PM2.5 are disappearing even faster, the TØI report shows. The decline has been 73 per cent over the past 30 years.
Researchers expect that these too will be reduced much more in the coming years.
Older cars are disappearing
When emissions decrease so drastically, it is because more and more passenger cars are emission-free, the researchers write.
In 2021, 65 per cent of all first-time registered cars in Norway were electric cars. 16 per cent of the car fleet in Norway now consists of electric cars, according to Statistics Norway (link in Norwegian).
There are also constant improvements in technology in new vehicles. Therefore, new cars that run on petrol and diesel have significantly lower emissions per kilometer driven than the average car.
Older vehicles, which are much more unclean, are gradually disappearing from the traffic.
The service life of a petrol-powered car in Norway is estimated at 16–17 years. A diesel-powered car lasts an average of 17-18 years.
CO₂ emissions are also declining
When it comes to harmful emissions from cars, it is first and foremost NOx and CO₂ that are the problem.
CO₂ emissions are also declining. The average CO₂ emissions from new passenger cars have decreased at a faster pace in Norway than in any other country in the EEA.
Since 2001, the average emissions from new Norwegian-registered passenger cars have been reduced by more than three quarters. This was shown in a report from TØI in 2021 (link in Norwegian).
Heavy vehicles are more strictly regulated
A large part of the harmful emissions from traffic comes from heavy vehicles.
For many years, the EU has set stricter requirements for trucks, vans, and other large vehicles. Their engines have become far cleaner than before.
This is first and foremost the reason why emissions have been so sharply reduced in the last 30 years, the researchers believe.
———
Translated by Alette Bjordal Gjellesvik.
Read the Norwegian version of this article on forskning.no
Reference:
Lasse Fridstrøm Kjøretøyenes demografi (The demographics of vehicles) TØI report 1888/2022 (link in Norwegian)
------