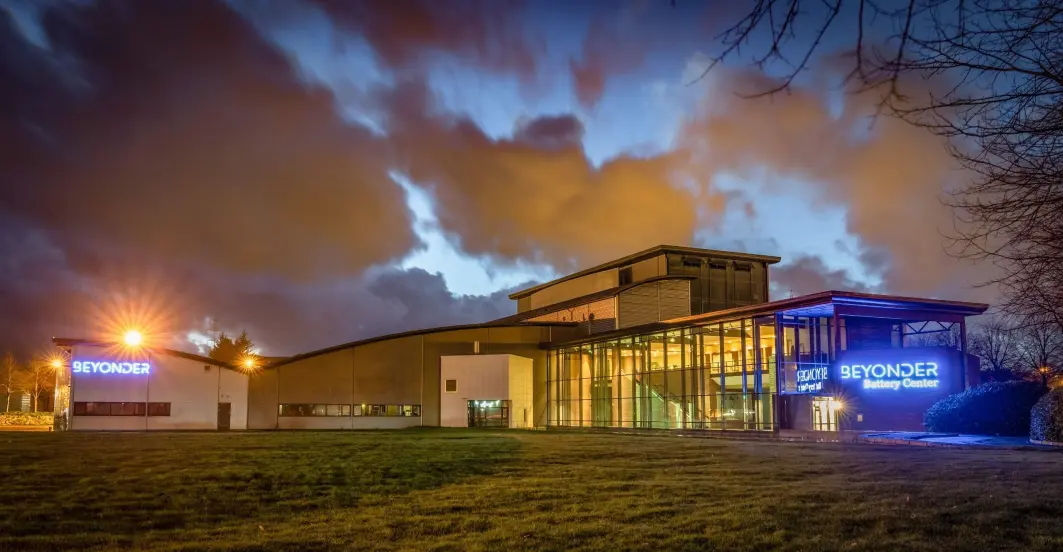 Company plans to fully charge electric cars in 17.5 minutes
The technology company Beyonder has been given millions of euros in support from the EU to lead a European research project that will provide faster charging of electric cars, and take pressure off the power grid.
The project, which aims to develop more efficient batteries and charging systems for electric cars, began May 1.
The charging systems will top up electric cars more rapidly than today's technology, without needing large investments or expanding existing power grids.
The battery technology company Beyonder is coordinating the European cooperation project, which includes 10 partners from five countries.
"It's very cool to be in the driver's seat when it comes to this project," Beyonder project coordinator Turi Kvame Lorentzen said to sciencenorway.no.
Sprinkle of money from the EU
On Tuesday 11 May, the partners met digitally for a formal start-up of the project, in which the European Commission also participated.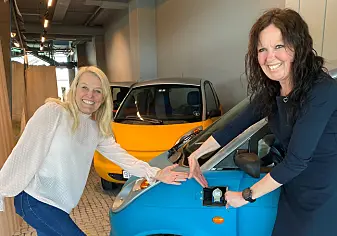 The Heroes project (Hybrid Energy Storage stations) has been granted EUR 4.1 million in research funding from the EU's Horizon 2020 funding scheme.
The industrial giant Siemens is the largest contributor to the project, and will, among other things, develop a new battery management system.
The Institute for Energy Technology (IFE) from Norway is also a participant.
"The goal is to fully charge electric cars from a charging point in just 17.5 minutes, at the same time as several cars are connected — without having to beef up the power grid," Lorentzen says.
Will solve bottleneck
Norway is seen as a pioneer in the electric car context because its government has subsidized private individuals' purchases of electric cars through low taxes, free tolls and reduced rates on ferries.
The EU sees a clear need to streamline charging systems for electric cars, precisely to stimulate environmentally friendly transport. The goal is a zero-emission transport system.
But there are many challenges in achieving a major transition to electric cars on the continent.
"Electric cars need a lot of power in a short time. That will be a bottleneck for the existing power grid in many places," Beyonder's Lorentzen said.
There is a lack of infrastructure in the form of fast charging stations, and charging takes time if you are going to drive long distances and there are several cars at the same charging station at the same time.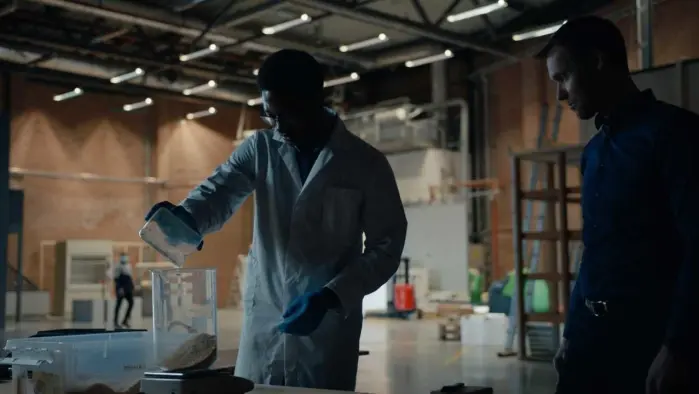 Can ease pressure on the power grid
Charging many cars simultaneously requires between 250-300 kilowatts per car, which can put huge pressures on the local power grid.
"With the Heroes system, we will help solve this challenge, by expanding charging stations with their own batteries, which can be charged around the clock," Lorentzen says.
This approach eases the demand without requiring significant expansion of the power grid, at the same time as it can significantly reduce charging times.
When the charging station is not in use, the station is charged using Beyonder's environmentally friendly power batteries.
"The project will be an important factor in meeting the need for fast charging of electric vehicles in a cost-effective way, without requiring big investments," Lorentzen says.
Climate-friendly production with sawdust
Most rechargeable batteries today are produced using large amounts of fossil energy from coal- or gas-fired power plants in Asia, which produce sky-high CO2 emissions.
Instead, Beyonder uses sawdust, a residual product from the forest industry, as a raw material. And the electricity in Norway is mostly generated by hydropower.
"We use biomass, which is a residual raw material, to make biochar," says Beyonder founder and general manager Svein Kvernstuen.
Then they refine this further to make what is called "activated carbon". Beyonder has developed and patented an improvement to this process.
This means much more climate- and environment-friendly battery production, although they also need other components to make a full-fledged battery.
"We manage to refine it to be of very high quality, so that we can tailor the properties, and in that way we can use it for energy storage," he says.
Battery factory in three years
Beyonder started up in 2016 and now has around 50 employees.
The technology company has invested heavily in research and development, and has established a separate research centre for the development and testing of batteries.
Now they are building a pilot plant in Sandnes which should be completed in the spring of 2022. Beyonder hopes to have a fully functional battery factory with about 500 employees by 2024.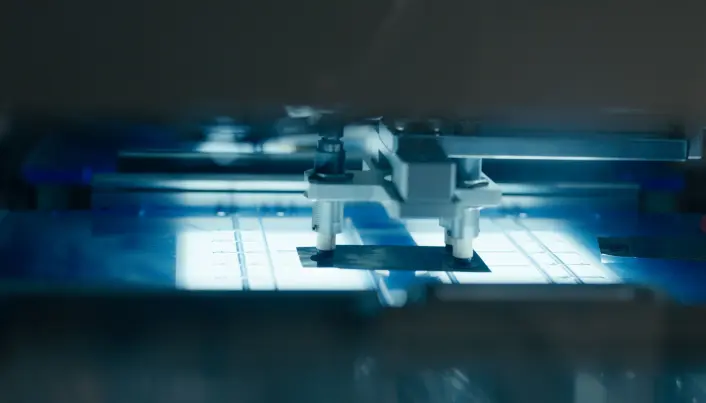 Prototype to be tested
The partners will each contribute with different research tasks, development of prototypes and testing.
Beyonder will be responsible for the development of the batteries, and IFE will develop models to determine the operating conditions and service life of the battery cells.
ElringKlinger will develop a battery management system and Siemens will develop the energy management system.
The prototype for rapid charging of electric cars will then be tested at a charging station by one of the largest energy companies in Germany.
The project will run over three years.
Lorentzen says that the project faces many technical challenges and has a tight schedule, but that all parties are very motivated to contribute their expertise so they can reach their goal by the deadline.
"The potential effect of this project is enormous, if the EU is to meet its goal of increasing the use of electric vehicles," Lorentzen says.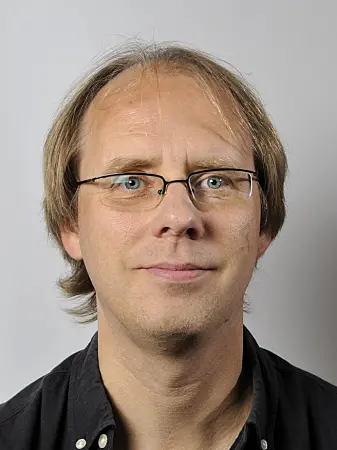 Can fill a niche in the market
Ola Nilsen, a professor of inorganic chemistry at the University of Oslo, believes that Beyonder can fill a niche. But he doesn't think their products will be an alternative to the Tesla batteries.
"Their technology is based on an intermediate between a capacitor and a battery, and will not be able to replace the batteries in a Tesla. For that, the capacity will be too small. But they will be able to make a battery that can be used often and provide a lot of energy in a short time," Nilsen said to sciencenorway.no.
He still believes the technology will find a niche, especially because the company's production is based on a by-product from another industry, waste from the wood products industry. The battery will be too big and heavy for passenger cars, but these kinds of batteries are also needed in other applications, such as for forklifts in a warehouse, where high weight is an advantage.
"As land-based systems for charging electric ferries and the like, this can clearly be a supplement, Nilsen believes.
Supplements the power grid
The capacitors will be able to supplement the power grid, by storing energy that can then be used when the demand for electricity is at its highest. Then there is the advantage of a battery that can withstand a lot of use.
Nilsen says there is a significant difference between what Beyonder describes as a battery and the batteries used in electric cars. He explains that Beyonder's concept is based on capacitors made by carbonizing waste products from the wood industry.
A capacitor is somewhat similar to a battery in that it can store energy for later use. But pure capacitors lack the important redox chemistry that is in batteries, he explains.
A redox reaction is a chemical reaction in which one substance is reduced and another is oxidized. When something oxidizes the charge of the substance increases.
Beyonder is making a good attempt to introduce some of it into its batteries, but will not be able to reach the level of pure lithium-ion batteries, Nilsen said. Although Beyonder uses lithium ions, their technology is more like an advanced capacitor.
But there are many different types of batteries, and many different needs. Batteries in electric cars and batteries in pacemakers are very different technologically.
Siemens as the largest contributor
The Heroes project (Hybrid Energy Storage stations) has ten partners from Norway, Denmark, Germany, Spain and Belgium. The Norwegian participants are Beyonder and the Institute for Energy Technology (IFE), while Aalborg University and Lithium Balance from Denmark are involved. Siemens AG, ElringKlinger and Bestoraged (EWE) are the German participants. Sustainable Innovation and ENSO from Spain, and European Association for Storage of Energy from Belgium are also involved.
A part of the circular economy
Beyonder's invention has a clear environmental benefit, the professor said.
"By using waste products from the wood industry and avoiding some of the other elements in the lithium-ion batteries, such as cobalt and nickel, Beyonder's battery can be a fine piece in the circular economy," he says.
This will have appeal to the authorities in many countries, and can attract investors, he believes.
"Especially if environmental accounting is adopted for products, the technology can be profitable," says Nilsen.
He believes the life and price of the battery concept will determine whether there will be a market for the invention.
"The low environmental footprint is a wild card in this calculation. If the world goes in the direction of subsidizing environmentally friendly energy to a greater extent than today, this could hit the bullseye," says Nilsen.
Translated by Nancy Bazilchuk.
Read the Norwegian version of this article on forskning.no.
Charging stations for lithium-ion batteries and environmentally friendly power batteries
Beyonder will develop a lithium-ion capacitor (LiC) for the hybrid system, with an optimized balance between power and energy to be able to offer fast charging of several electric cars simultaneously.
LiC will be combined with Lithium-ion batteries (LiB) to store large amounts of energy that will act as a reserve when the charging requirement exceeds the LiC capacity. Both storage technologies will be suitable for high power and high energy applications. The combination will provide higher efficiency and better system performance, and will also provide extended total battery life, more energy from battery cells, simpler and reduced administration and total system costs. (Source: Beyonder)