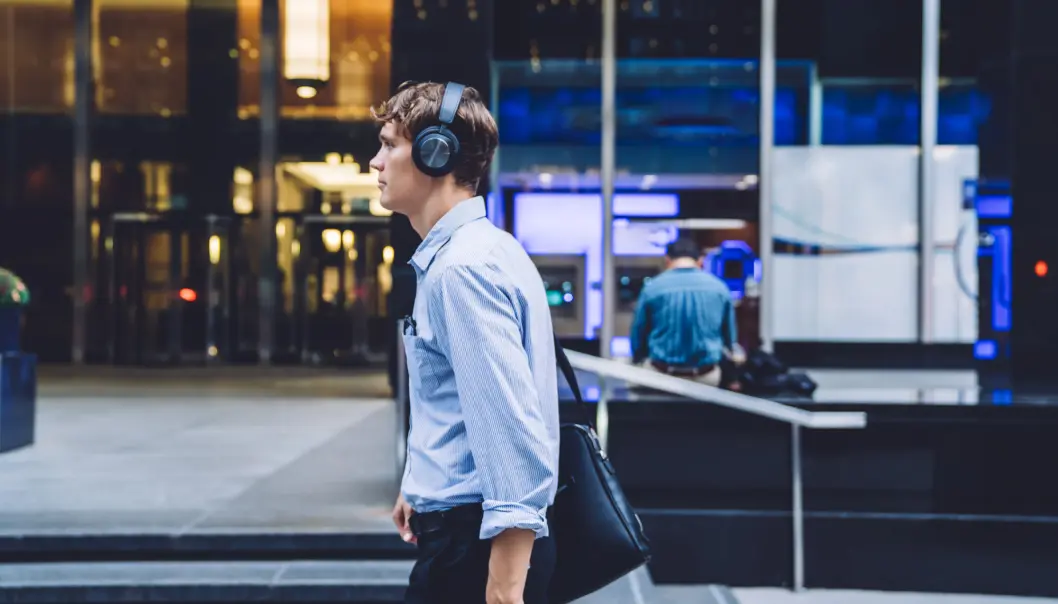 Men read as much as women, at least when it comes to audiobooks
Men who subscribe to audiobook services listen as much, if not more, than women. That's good news, one professor says.
It has long been a truism that women read more than men. In Norway, 16 per cent of men and 32 per cent of women read physical books, according to figures from Statistics Norway.
But what about gender differences in the world of audiobooks?
A new Swedish study of people's audiobook habits suggests that gender differences are significantly smaller when it comes to this form of consuming literature. New Norwegian research also confirms this finding.
The Swedish study shows that young men between the ages of 18 and 20 who subscribed to the audiobook service BookBeat in Sweden listened to audiobooks for 100 minutes a day on average. Women of the same age listened for 90 minutes.
"Women are usually more diligent readers than men, but this study shows that they are fairly even when it comes to reading through listening. Actually, the gender gap seems to be shrinking," says Elisa Tattersall Wallin in a press release. Wallin is a researcher at the Swedish School of Library and Information Science in Borås, Sweden.
Listening is the same as reading
Wallin has studied a large amount of data about people who subscribe to the audiobook service BookBeat, which is the equivalent of Audible in the US and UK. The service has more than 80,000 subscribers.
It is important to note that people who subscribe to audiobook services typically have an above-average interest in reading. The study therefore is not representative of the entire Swedish population.
Nevertheless, the survey can say something about people's listening habits, how much time they spend on audiobooks and differences between younger listeners and adults, and women and men.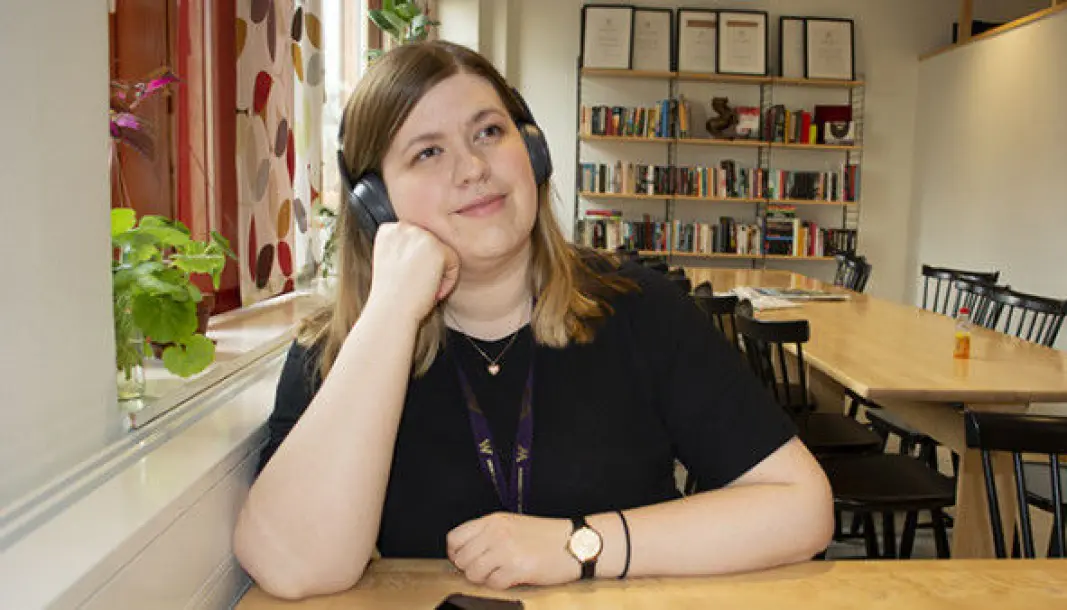 In the study, Wallin equates listening to a book with reading it. Thus, subscribers read audiobooks. She believes that listening is a way of absorbing literature, just as we read physical books.
Who listens in Norway?
"If book streaming services help more people read books, and more people spend more time reading them, that in itself is encouraging," says Marika Lüders, a professor at the University of Oslo.
She recently conducted a survey of various streaming services in Norway and how people use them, including audiobook streaming.
She and her colleagues conducted interviews with 29 streaming users and did a nationally representative survey with 1511 people in the autumn of 2018.
Like the Swedish study, her research shows that young men spend the most time streaming books.
"Among those who streamed audiobooks the day before responding to the survey, men on average had streamed for 85 minutes and women for 77 minutes," Lüders says.
Norwegian men listen less than women
But like the Swedish survey, these are people who are already diligent users of the streaming service and who have an above-average interest in books.
So what do we really know about how many people listen to books in Norway?
In contrast to the Swedish study, the Norwegian researchers have also looked at a representative sample of the population, which shows how many people actually subscribe to audiobook services.
And here it turns out that there are more women than men: 16 per cent of women and 11 per cent of men in Norway use audiobook streaming.
These figures are not for people who buy or rent audiobooks, but for people who subscribe to Norwegian audiobook services, such as Fabel and Storytel.
Not a replacement for printed books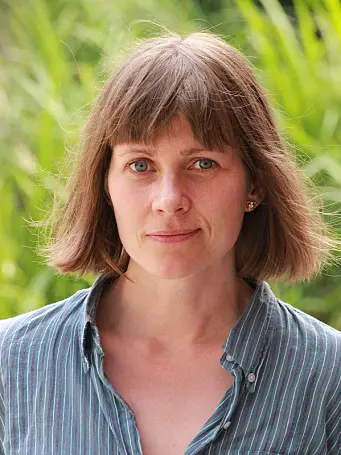 "It is worth noting that those who use book streaming services still read books in other formats," Lüders says.
On average, these individuals read paper books for 16 minutes, and e-books for 12 minutes.
"This is interesting because it indicates that books in different formats are perceived as valuable in different contexts, and that it is unlikely that streaming audiobooks will replace other formats," says Lüders.
"We can probably expect to see book streaming services complement rather than replace other book formats," she says.
Can be combined with other activities
Of people who stream books in Norway, 70 per cent agreed with the statement: "I like to listen to books when I do other things".
"This shows how important flexibility is," nterview participants talked about how the combination of a book and a headset creates their own space that they can disappear into while doing housework, walking, taking the tram to work, driving, cooking, exercising, hanging clothes, or really any situation that can combined with listening."
Book listening means that a bit of a tedious activity becomes considerably more enjoyable. And maybe easier to do.
This does not mean that the function of listening to a book is simply to make time go by while chopping vegetables or cleaning up after the kids, Lüders said.
"But these kinds of situations give you a good opportunity to live in the story you are listening to," she said.
That was also the opinion of her Swedish counterpart from the School of Library and Information Science:
"There seems to be a change in how and when we read and listen to audiobooks. Something is happening with the new medium. We read at a variety of different times, read longer and in other places than we traditionally did," Wallin said in the press release.
Translated by: Nancy Bazilchuk
References:
Elisa Tattersall Wallin og Jan Nolin: Time to read: Exploring the timespaces of subscription-based audiobooks. New Media and Society. Mars 2020. DOI: 10.1177/1461444819864691
———
Read the Norwegian version of this article on forskning.no