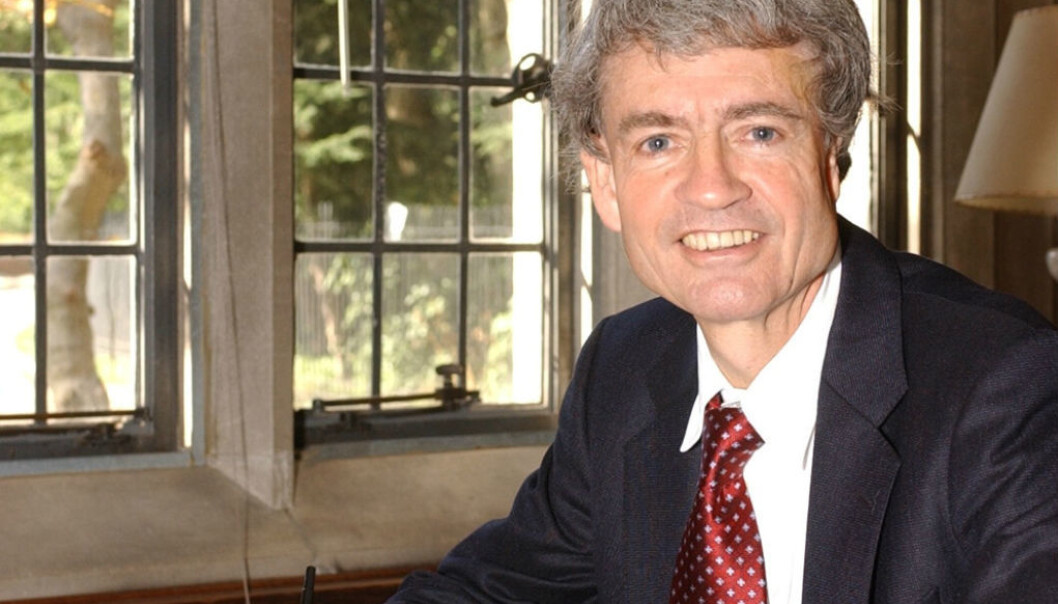 Islam researcher wins the Holberg Prize
The British historian Michael Cook has been awarded the Holberg Prize 2014 for his contributions to the understanding of Islam's early stages and expansion, as well as the religion's ethical and political thinking.
Cook is one of today's leading experts on Islamic history and thought, as the Holberg Prize committee pointed out.
The Holberg Prize is one of the world's leading awards in the fields of the humanities, sociology, law and theology.
The NOK 4.5 million ($750,000) prize will be handed over in Bergen later this year.
"Cook is a central figure in current research on Islam. It's marvellous that he got the prize," says Professor Knut S. Vikør of the University of Bergen.
Vikør studies the history of the Middle East and Islamic region of Africa.
Open and inquisitive
The University of Bergen professor stresses Cook has advanced the way early Islamic history is studied today.
"Cook evaluates Islam with an open and critical approach to sources, without trying to falsify the religion. He treats it with the same historical methods as have been used on Christianity since the 1800s," says Vikør.
One difference, however, is that while Christians themselves are often the ones scrutinizing the contents of the Bible, Cook and other experts' research on Islam is being conducted from the outside.
"In this respect the research will not affect the undertakings of Muslims. But when the work is carried out respectfully, it opens a window for Muslim historians and theologians to make more critical and open evaluations of their own religion and traditions," Vikør says.
Controversial
Like many other Holberg Prize laureates, this year's winner has a controversial side.
In this case, Professor Cook's sortie into controversy dates to 1977, when he published a book that stirred up a hornets' nest in Islamic studies.
"While Cook was striking out at established thinking with a sledge hammer in the 1970s, he has later become a very respected researcher in Islamic studies, known to be critical of sources, thorough and open," says Vikør.
Cook was one of the first to use non-Islamic sources in his research on how the religion started.
Nearly four decades ago that made him a controversial sage.
Sidetrack
In the book Hagarism: The Making of the Islamic World (1977), co-authored by the Danish historian Patricia Crone, he challenged the accepted, mainstream scholarly views of the establishment and expansion of Islam.
"Later on, both authors have distanced themselves from their scholarship in Hagarism..." Vikør says."When we look back and consider Cook's research and works down the years, this book looks like a side track."
"Cook and Crone did not really make a thorough attempt to prove their main claim back then, that Islam started out within Judaism," continues Vikør.
The University of Bergen professor considers the book from 1977 to be a sort of "sin of youth" on Cook's part. He says the British historian appears overly assertive in the book, dismissing Muslim sources from the period.
Hagarism…has been conspicuously left out by Cook on his personal Princeton University website bibliography. This is a clear indication that he no longer regards the book as representative of his scholarship and research.
Major work – and a new book
One book that will always have a place on his list of publications, however, is Commanding Right and Forbidding Wrong in Islamic Thought (2000).
"This must be seen as Cook's major work, in which he focuses on moral issues and reasons for an Islamic rule and mind set as it emerged from the Middle Ages and onwards," says Vikør.
Cook poses the question of whether the injunction in several verses of the Koran, "to command right and forbid wrong," is supposed to be fulfilled as an individual task, collectively or implemented on a state level.
The book, published in 2000, is essentially an overview of the intellectual history of Islamic law through 1,400 years. Its 55 pages of references testify to what an epic job the book was; it is Cook's magnum opus.
This spring Cook will publish the book Ancient Religions, Modern Politics: The Islamic Case in Comparative Perspective. In this work he investigates why Islam plays a larger role in contemporary politics than seen in other religions.
--------------------
Read the Norwegian verson of this article at forskning.no
Translated by: Glenn Ostling
Related content