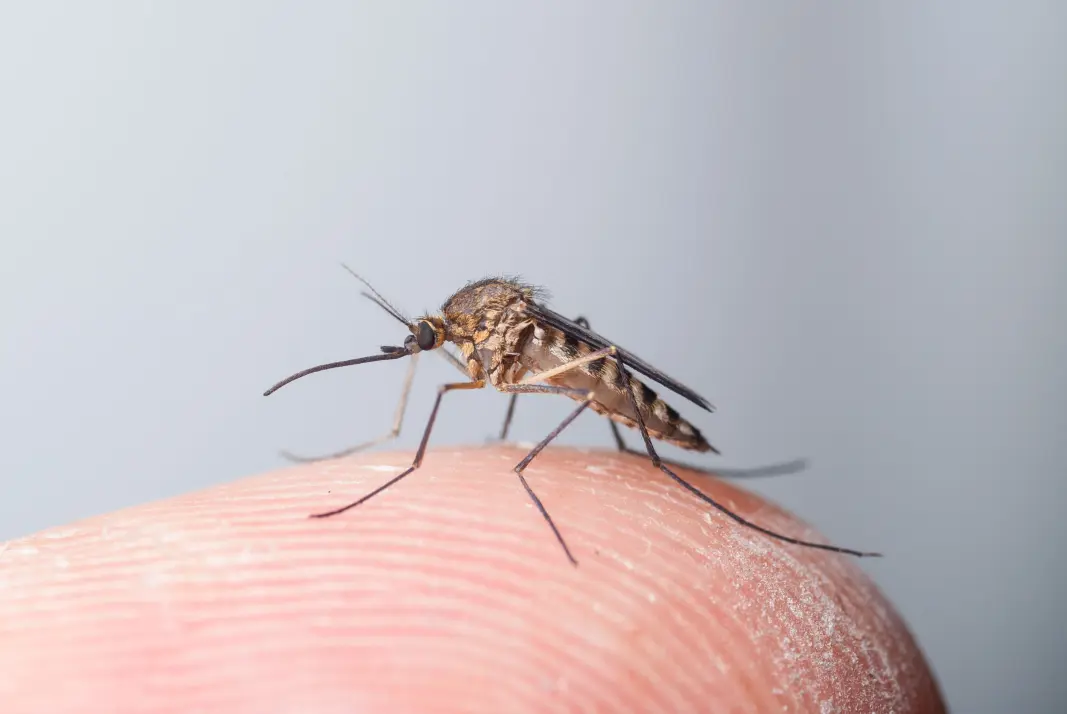 Your blood is a power meal for mosquitoes
ASK A RESEARCHER: Mosquitos love human blood, but can they live without it? And what does a mosquito eat when it can't get blood?
Annoying is likely the first word that comes to mind when you think of mosquitoes. The tinny buzzing sound that fills your entire bedroom on a hot summer night means that one or more of these creatures is on the prowl for your blood.
Mosquitoes love human blood. But what do mosquitoes deep in the forest do for food, where there's not a human in sight?
Will take what it can — not just people
We spoke with Sondre Dahle to learn more about mosquitoes. He is a senior engineer at the Norwegian Institute for Nature Research (NINA) and has studied mosquitoes, among other things.
He says that there isn't much research to date on what mosquitos do — apart from harassing people and transmitting diseases. Researchers don't have a clear understanding of the mosquito's function in the ecosystem or what would happen if it was eradicated, Dahle said.
«The mosquito in Norway is not specially adapted to humans, it doesn't prefer us over other mammals. There are mosquitoes in tropical areas that specialize on humans and prefer us, but they have a slightly different behaviour. They are most active when it is completely dark, and they don't make the loud buzzing sound that is typical of mosquitoes here,» Dahle said.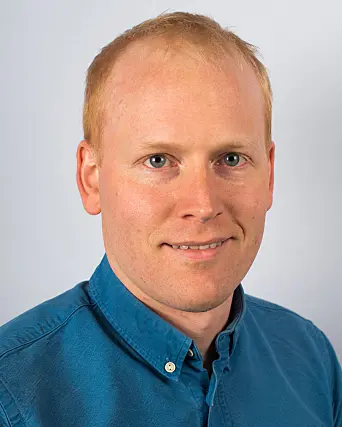 38 blood-sucking species in Norway
You may not have thought of Norway as being home to a great deal of mosquito diversity. But not all mosquitoes are the same, and not every mosquito is solely interested in human blood.
«We have 38 different species of blood-sucking mosquitoes in Norway. Most of them prefer mammals. Some species feed exclusively on birds and aren't interested in humans — and one species is a specialist that feeds on amphibians,» he said.
So even frogs aren't safe.
Dahle says that scientists know little about this particular species, because it isn't captured in mosquito traps and isn't interested in humans.
But the stinging mosquito that plagues humans doesn't necessarily just go after big hairless mammals like us, Dahle said.
«I'm not sure there's a lot of information about whether mosquitoes prefer some mammals over others. Researchers tend to lump all mammals together in a group,» he said.
Are you sweaty? Mosquitoes will love you
If you sit down after a hot, sweaty session behind the lawnmower, you'll soon become a mosquito target.
«Mosquitoes are attracted to CO2 that is exhaled when we breathe. That's the main attractant at a distance. When they're closer, they're attracted to body odour. Bird mosquitoes can be attracted to you, I've seen it myself. They buzz towards you and are a little interested because of the CO2, but when they sense a mammalian smell, they lose interest and never land to suck blood,» Dahle said.
Although bird mosquitoes are a different kind of mosquito than the species that sucks human blood, they look quite similar. Most of us will hardly be able to see a difference, Dahle says.
For mosquitoes, the smell of CO2, or carbon dioxide, is wonderful. But are there more mosquitoes in densely populated areas and residential areas, where there are a lot of people?
«It mostly depends on what kinds of larval habitats there are in the vicinity of these areas, if there are hatching areas. Where settlements are in delta areas, for example in the lower parts of the Glomma watercourse, there are good conditions for mosquitoes and they are consequently attracted to human settlements,» he said.
«But strictly speaking, it's not mosquitoes that come to humans. We are the ones who have settled where mosquitoes live,» the researcher said.
Across the ages, humans have often chosen to settle by watercourses and other places with access to water — and the same applies to mosquitoes. They are completely dependent on water ponds or flowing water for their larvae.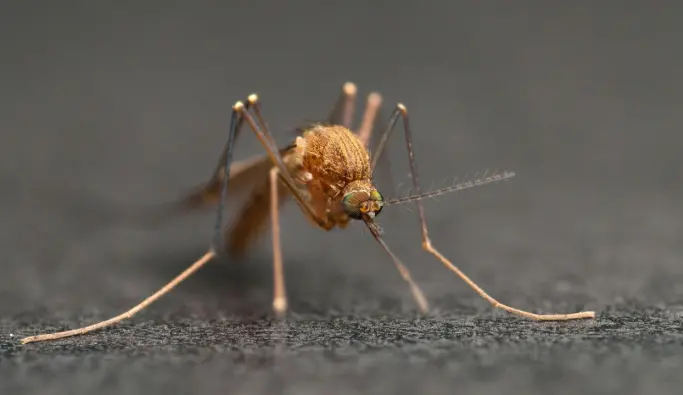 Busy at work during summer nights
Some of us think the most intense summer heat is a bit too much, and hide ourselves under a sun umbrella or a shady tree when the sun at its strongest. Mosquitoes are the same way — they simply dry out if there is too much sun.
Dahle says mosquitoes are most active if it is over 10 degrees C and a little humid.
«They dry out easily and stay in the shade and rest during hot, dry days. They hide and only come out when it is humid in the evening and at night,» he said.
This explains why mosquitoes tend to spoil the joy of sitting out on the terrace on late summer evenings.
Guys choose vegan
You might think that all mosquitoes are small, bloodthirsty vampires that are on the hunt for you. But that's not true. The males are completely uninterested in humans.
Dahle says the gender balance between male and female mosquitoes is 50-50, but the females are the only ones we see. The males look somewhat similar to feather mosquitoes — they have feather-shaped antennae, but also proboscises. The proboscis is only used to drink nectar from plants, which provides the insect the energy it needs to live.
«The female mosquito also needs nectar. They use it for energy to fly. All female mosquitoes visit plants and drink nectar — so they help with pollination. It has been shown that mosquitoes can transfer pollen from plant to plant,» Dahle said.
Blood is power food
Like the male mosquito, the female mosquito needs carbohydrates in her diet to be able to buzz around. But what about blood — must the female mosquito have a blood meal to bring a new generation into the world?
«There are a number of mosquitoes in Norway that can live without blood, but then they only lay a few eggs as opposed to maybe a hundred or so if they get a blood meal. The blood is a source of protein that fuels the development of lots of eggs. In the absence of that, there won't be a lot of eggs — but many species can still reproduce,» Dahle said.
Your blood is thus a protein-rich power diet for the female mosquito. And as soon as you have become an involuntary blood donor for a mosquito, you may have contributed to the hatching of an entire army of the blood-thirsty critters.
Are there dangerous mosquitoes in Norway?
Around the world, mosquitoes can spread dangerous diseases, such as malaria. In Norway, mosquitoes largely don't. But Norwegian mosquitoes do help spread some diseases, says the NINA researcher.
«In the main, there is currently little to fear from being bitten by Norwegian mosquitoes. But some mosquitoes carry the sindbis virus, which causes what is called «berry picker disease». It's typical when people are out picking berries. There have been some local cases of berry picking disease, but it is relatively rare,» Dahle said.
According to the Norwegian Institute of Public Health (NIPH), berry picking disease mostly causes mild symptoms in the form of joint pain, rash and fever.
The mosquito has also been shown to be a spreader of rabbit fever, also called tularemia, in Sweden. And we can assume that the same applies in Norway, Dahle said. Rabbit fever can manifest itself in several ways, but typically causes fever and boils on the skin or sore throat and swollen lymph nodes, according to the NIPH.
But for the most part, the mosquito is far more annoying than it is dangerous here in Norway. It is also useful in the pollination process and as a snack for birds, among other things.
It's maybe a little annoying that the mosquito also has a benefit. This means that we will likely have to live with their thin, annoying buzzing sound for summers to come.
Translated by Nancy Bazilchuk
———