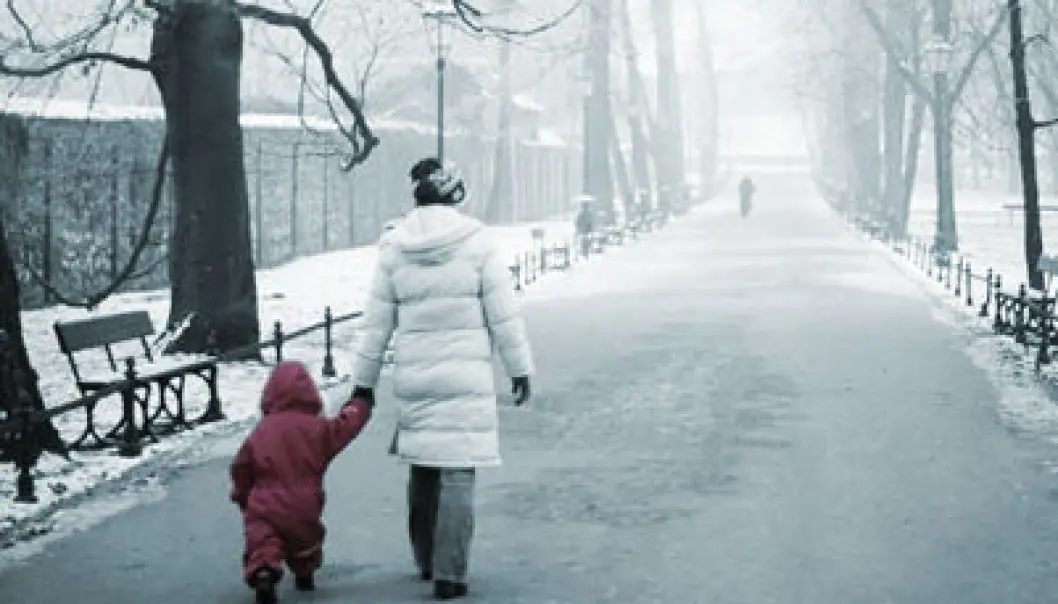 Sad, withdrawn kids pull mums out of the workforce
Women in paid jobs who have children with behavioural problems largely drop out of the work force within three years after giving birth.
This is shown by a new study and analysis of data covering over 22,000 women in the Norwegian Mother and Child Cohort Study.
The information was compared to other registers, especially FD-Trygd, which is Statistics Norway's historical event database of factors such as demography, social conditions, social security, employment, job-seeking, income and wealth. The researchers compared these women with mothers whose children were not diagnosed with behavioural problems.
It is already known that mothers work less in paid jobs when they have children with serious diagnoses such as autism or a physical disability.
Kids who internalize
The researchers grouped the kids with behavioural problems into two categories – those who had internalizing behaviour and those with externalizing behaviour.
The internalizing children are characterised by sadness, withdrawal or fearfulness. The externalizing kids have traits such as aggression, inattention or hyperactivity.
The Norwegian Institute of Public Health (FHI) writes on its website that the researchers were surprised to find that the strongest link was between mother's lack of participation in the work force and having a child with internalizing behaviour. Having a child with externalizing behaviour was not associated with any differences from the norm as regards mothers' participation in paid work.
Researcher Ragnhild Bang Nes of FHI was the first author of the study. She says mothers with depressed or anxious children are more likely to be emotionally involved.
"The aggressive or difficult children prompt more control and discipline from their parents, whereas the sad children generate more concern and protective reactions from others," Bang Nes said.
Long-term effects will be studied
More than one in five mothers (22 percent) are out of the job market three years after giving birth to a child with distinct internalizing behavioural problems, with introverted characteristics, or with a combination of these and externalizing traits.
FHI writes that only 15 percent of mothers whose children were free of behaviour problems were outside of the workforce. All these women had paid jobs prior to having these children.
The researchers conclude that flexible work situations are prerequisites for the mothers when deciding whether to stay at home or return to the workforce.
Their exodus from paid work may be temporary while their children are infants or toddlers, but no one has studied what the mothers do about getting back to paid jobs as more years pass.
----------------------------
Read the Norwegian version of this article at forskning.no
Translated by: Glenn Ostling
External links
Related content