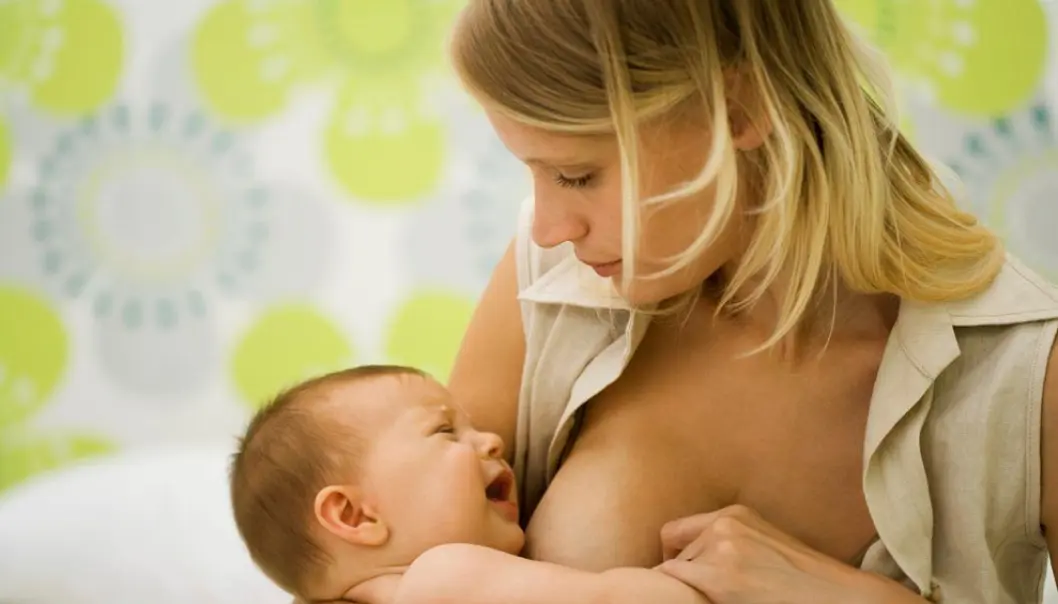 Limit exclusive breastfeeding to four months
Scientists used to think that babies could thrive on nothing but breast milk for their first six months. Now experts are calling for the introduction of solid foods from the age of four months to avoid delays in development of the infant's brain and nervous system.
Norwegian medical researchers and other experts have been at loggerheads for years regarding how long infants in Norway should be fed breast milk exclusively, and when the weaning process should commence with an introduction to solid foods.
A new Norwegian study shows a link between vitamin B12 deficiency and the delayed development of infants' brains and nervous systems.
The quantities of B12 in breast milk, and how much of the vitamin the infant has at birth, depend partly on whether the mother consumes enough meat and fish.
But after two to three months of nursing a child, concentrations of B12 in breast milk decline. Medical experts are now reversing a recommendation from health officials who previously said that parents can optimally wait until their baby is six months old before giving it solid foods.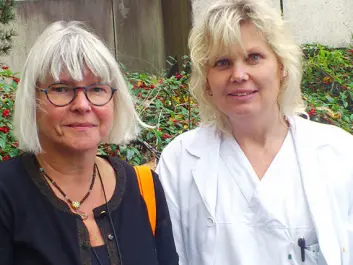 Paediatricians Ingrid Torsvik and Anne-Lise Bjørke-Monsen of Haukeland University Hospital in Bergen are among the scientists who say that six months of nothing but milk from mum is overdoing it.
They think children's health would benefit if authorities started recommending four months as the limit for feeding a child nothing but breast milk.
B12 is essential to the brain
Chief Physician Bjørke-Monsen has spent more than 20 years researching the importance of B12. One of her findings is that Norwegian infants under the age of four months who are mainly breast fed get insufficient amounts of B12.
"It's clearly bad for infants to have a low B12 status. B12 is essential to the brain and the vitamin plays a key role in the development of the nervous system in the first months of life," she says.
She has now led a new study that showed that deficient B12 levels among infants could be quickly raised with an injection of the vitamin.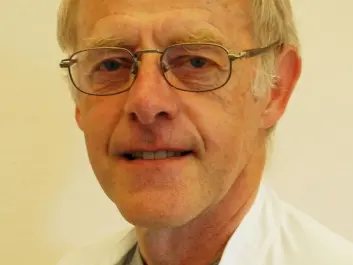 This enhances the child's psychomotor development.
The study was comprised of 100 infants who had been referred to the Department of Paediatrics at Haukeland Hospital because of delayed psychomotor development, gastrointestinal problems, or both.
These babies were four months old on average. Roughly half of them had never had anything but breast milk. Blood tests revealed that eight in ten had low B12 levels.
"We observed that some of the babies showed delayed psychomotor development. They were late in turning over and sitting by themselves. They might also refuse food, or have problems with constipation and regurgitation," says Bjørke-Monsen.
Earlier solid foods
Paediatrician and Professor Trond Markestad was a co-author of the study and says quite a lot of research now shows the positive effects of introducing solid foods from around the age of four months.
"There's no certainty that breast milk covers all needs with regard to the growth pattern of Norwegian infants. There's a big difference in the environments children grow up in here, compared to developing countries, where breast milk has a vital protective function against infections," he says.
"We see that children in the study benefited from getting vitamin B12. So we need to consider ways of preventing B12 deficiency among infants. We can do that in two ways – by changing the diet of the mother or by introducing solid food earlier," says Markestad.
He thinks it is vital for researchers and medical experts to be aware of, and willing to investigate, the pros and cons of various nutritional regimes.
"One of the main reasons for recommending six months of breastfeeding was to prevent allergies," he said.
"But in recent years an increasing amount of scientific documentation has shown that exclusive breastfeeding for six months doesn't protect children from allergies," says Markestad.
Like flipping a switch
The Norwegian researchers injected half the infants who had low B12 levels with a supplement, whereas the other half were given placebo injections.
This was a double-blind procedure. Neither the parents nor the researchers knew which babies were getting the vitamin B12 or the placebo.
The group that received the B12 injections showed considerably better psychomotor development after one month. No clear improvements were noted in the placebo group.
This is the first study demonstrating this link.
"It was almost like flipping a switch for some of these infants. They were quickly able to roll themselves over more and sit upright better.
"The psychomotor development is a good indicator of brain development. We also observed that the children smiled more and made better contact," says Bjørke-Monsen.
Prestige
In 2001 the World Health Organisation (WHO) announced that it was best for babies to be exclusively breastfed for the first six months. One main reason was that this entails less risk of infections, which is especially important in developing countries.
"But both the Norwegian health authorities and WHO have put a lot of stock in the six-month recommendation for all countries," says Bjørke-Monsen.
"I don't understand why the breastfeeding recommendations have become such a debated topic. It might be that prestige is involved," says the chief physician.
The researchers don't know yet how the infants with the B12 deficiency develop as time passes.
"But we know that the first six months of a child's life are very important to brain development. Failing to provide optimal nutrition in this period wouldn't be smart," says Torsvik.
Baby porridge without B12
The first solid foods many babies get in the Nordic countries are porridges from grains or maize, banana or mashed potatoes.
"But be aware that not all the types of baby porridge sold in stores contain B12," Torsvik says.
She adds that babies can be given regular dinner foods such as meat, fish, vegetables and potatoes that haven't been salted or spiced, and which are pureed with a blender, so the food doesn't need to be chewed.
"Mashed bananas or potatoes are common, but these foods lack B12. This means that B12 deficiency can be a big problem, even if many don't follow the recommended six months of exclusive breastfeeding," adds Bjørke-Monsen.
No medical reason
Last summer three Norwegian researchers pointed out in Paidos, the journal of the Norwegian Society of Pediatricians, that a reduction to four rather than six months of exclusive breastfeeding can actually reduce child allergies.
They referred to the European Food Safety Authority (EFSA), which has investigated the negative effects of initiating solid foods both at age four months and six months. Infections risks, growth, overweight and allergy risks were assessed.
The EFSA found no evidence of negative effects, report Ruth Anne Thomassen and Jarle Rugtveit of Oslo University Hospital and Christine Henriksen of the University of Oslo in a study.
They assert that there are no medical reasons for warning against the introduction of solid foods from the age of four months for children in industrialised countries who continue to get mother's milk.
Pressure to breastfeed
Trond Markestad thinks Norwegian women have been subjected to an over-focus on solely nursing their babies for the first six months.
He thinks this has placed a heavy burden on women, because only a few manage to breastfeed this long.
"And in addition to that, the number of scientifically sound reasons for maintaining the six-month recommendation are declining."
"An increasing amount of research points towards four months as a suitable time for starting with solid foods in addition to mother's milk or infant formula," says Markestad.
Two to four months with low levels of B12
Markestad's colleague Bjørke-Monsen says that studies show around half of Norwegian women breastfeed their babies exclusively for four months.
"But it's been reported that the level of vitamin B12 in their milk starts to drop after just two months. So that would entail two to four months of insufficient B12 in breast milk," she says.
The Haukeland Hospital researchers do not mention disparate breastfeeding recommendations in their new study. According to Bjørke-Monsen it is not uncommon for this type of investigation, a randomized intervention study, to stick to reporting the results.
"But the obvious question follows. What do we do about the low B12 status, delayed motor development and other problems, which obviously don't ensure optimal development for a child?"
"Yes, we must ensure that the mother gets enough B12 during her pregnancy and when nursing. And we need to make sure the child is given solid food that contains the vitamin from around the age of four months," Bjørke-Monsen says.
Translated by: Glenn Ostling
Scientific links
External links
Related content