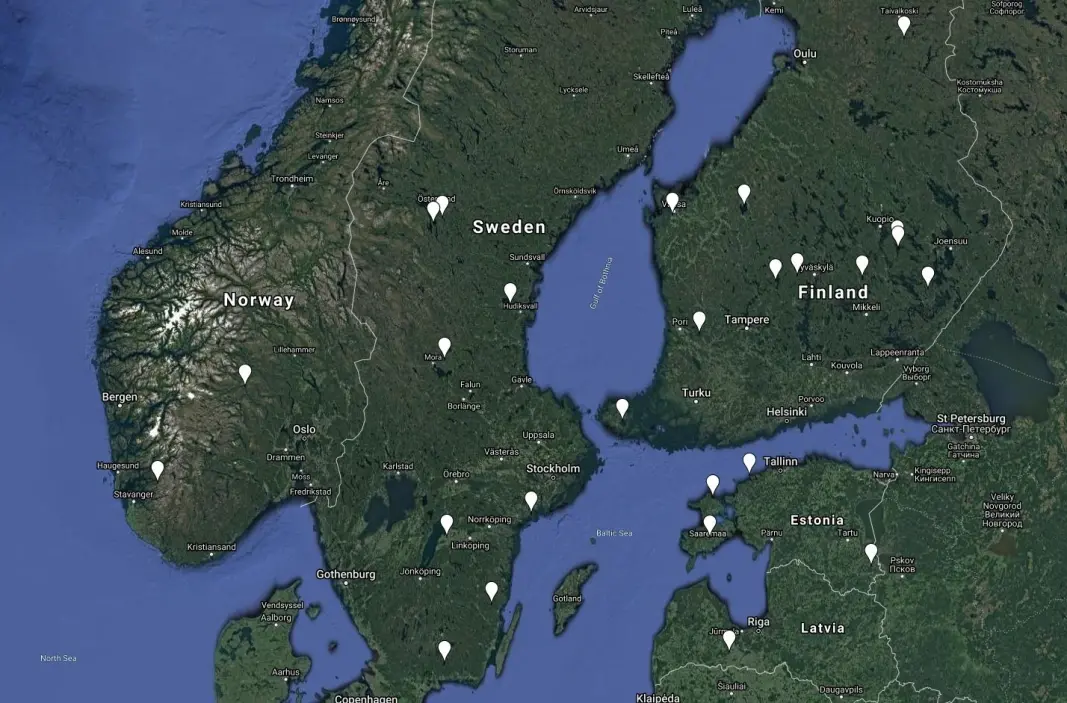 Geologists want people to help them hunt for meteor craters
Just two have been found on land in Norway so far. The world tally is 191, a number which keeps increasing. Geologists now want Norwegians to hunt for more craters.
The Gardnos Crater in the valley Hallingdal. The Ritlands Crater in Rogaland.
These are the only meteorite craters known to geologists in mainland Norway. That's not counting the 40-kilometre wide Mjølnir Crater on the floor of the Barents Sea, one of the world's largest craters.
"There are certainly more, perhaps many more, in Norway. Finland has so far found 11 craters and their country isn't bigger than ours," says Henning Dypvik. He is a geology professor at the University of Oslo (UiO) and an expert on meteor impact craters.
Large, round landscape formations
Geologists are now asking for help in hunting for more meteorite craters.
Anyone who wants to take a stab at it would be wise to use a local topographical map or study satellite photos on Google Earth, for example in areas they are familiar with near home.
The idea is to look for large circular structures on the map. Meteorite craters are often from 1 to 10 kilometres in diameter.
Scientists have so far found 1,200 such large, round formations in Norway. Their locations can be found here. Most municipalities have one or more. But only a very few have been investigated so far by geologists. Nobody knows whether these are truly sites where large meteorites have struck the Earth.
"Pay a visit to one of these circles that we have already registered and see if you can help us," urges Dypvik.

Search for your own circles
"You can also search for you own large circles. Use your creativity and try to visualize what could be a meteorite crater," suggests Dypvik.
"If you find one of these large round formations, or part of one, the next step is to look for rocks or rock types that can make the determination of a meteorite impact more likely. The odds are unfortunately not on your side. Such investigations require a heavy dose of patience," says Dypvik.
But maybe you will be the one who discovers the third meteorite impact crater on mainland Norway!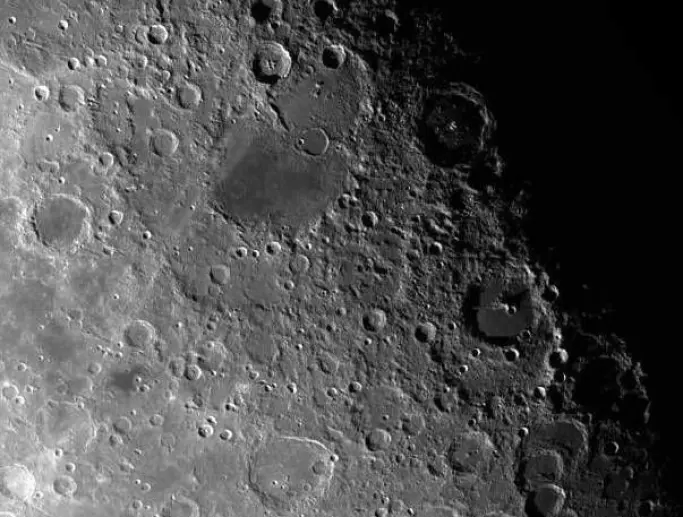 Crushed rock in a fine-grained matrix
Dypvik suggests you look for crushed or splintered rock if you want to take a closer look at a large round formation in the landscape.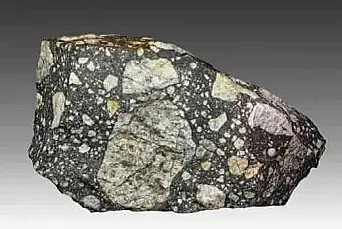 "They look like sharp bits of gravel cemented together in a stiff porridge."
"If you find these you might be on the track of something big! This can be the type of rock that meteorite impact geologists call impact breccias."
Melted, glassy rock is normally found around the crater. If you come across it out in the wild, it could mean you are standing near a crater.
Meteorite crater geologists at the University of Oslo have studied rocks just like this and confirmed their important hypotheses about how such rock was formed.
"You won't find the meteorite that made the crater; it vaporized in a gigantic explosion when it hit the ground."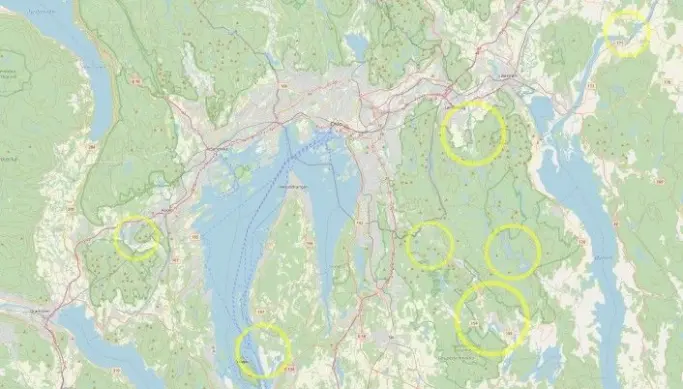 Web course in crater hunting
University of Oslo geologists have put together a little digital course in meteorite craters and crater hunting to coax the public into helping with the search.
The free course is called Store runde strukturer i norsk natur [Large round formations in Norwegian nature] and it tells where to search for other places where meteorites have hit the ground.
The web pages contain a nation-wide map and municipal maps with over 1,200 such formations known to geologists. The idea is to get users to search for special rocks or types of rock in some of these sites.
The course goes into more detail about what kind of crushed rock or glassy rock to keep an eye out for.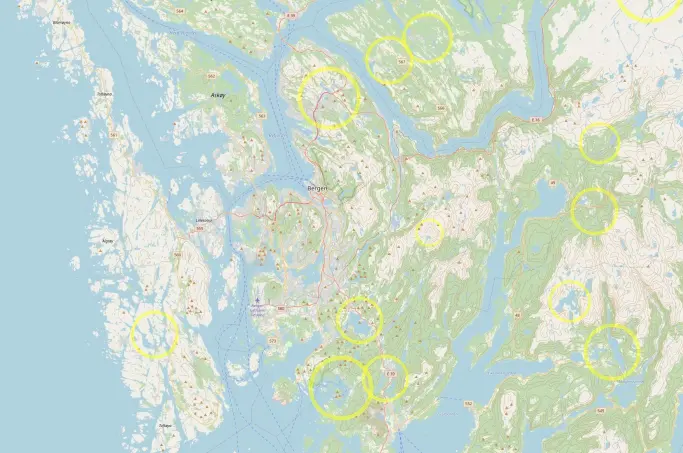 Meteorites over 10 tonnes make craters
According to Store Norske Leksikon over 26,000 meteorites weighing upwards of 100 grams apiece strike the Earth annually. Nearly all of them, however, are small rocks.
Normally meteorites larger than about 10 tonnes are needed to make impact craters. But when they hit the atmosphere and the ground they explode and mostly evaporate. Smaller meteorites can be found on the ground, fresh ones sometimes more easily in the winter thanks to snow and ice.
The Natural History Museum in Oslo currently has 14 of the 16 meteorite stones found in Norway on display.
Now, 191 craters found on our planet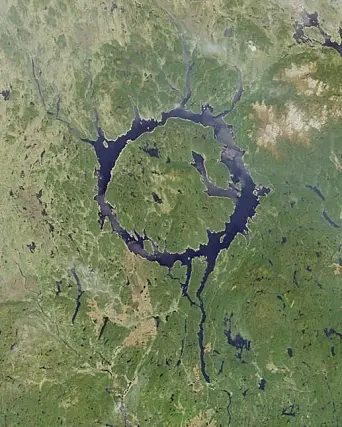 The public and scientists are continuing to find new impact craters, the world tally is now 191, but more reveal themselves every year.
"We just haven't been good enough at looking here in Norway," says Dypvik.
"We geologists would of course love to have more time and resources for such searches in the field. But as we don't it would be wonderful if people can help us find craters," says the professor.
If you are nearby and are intrigued by the topic, Dypvik encourages you to visit one or both of the craters in Norway – the Gardnos Crater in Hallingdal, which was discovered in 1990, and the Ritlands Crater in Rogaland, discovered in 2000. Guided tours for the first one have been held this summer.
At the time of publication of this article, the covid-19 virus has put a stop to the usual hassle-free crossing of borders among the Nordic countries, but fine meteor craters are also found in Sweden at Lockne and Siljan. Finland also has several craters that are readily accessible for tourists.
Meteorite craters on Mars
On our neighbouring planet Mars some 42,000 meteorite craters have been found with diameters of at least 5 kilometres.
This gives an indication of how many undiscovered craters are likely to be found on Earth.
"Two weeks ago, NASA launched the rover Perseverance on its way to Mars. It will be exploring the 45-kilometre-wide Jezero Crater there on the Red Planet. The rover 'Curiosity' is already doing the same at the 154-kilometre-diameter Gale Crater."
"This provides us with more knowledge about Mars, impact craters and the other planets," says Dypvik.
Translated by Glenn Ostling
References:
UiO Department of Geosciences
geoforskning.no
The Norwegian Encyclopaedia: «Store Norske Leksikon»
———