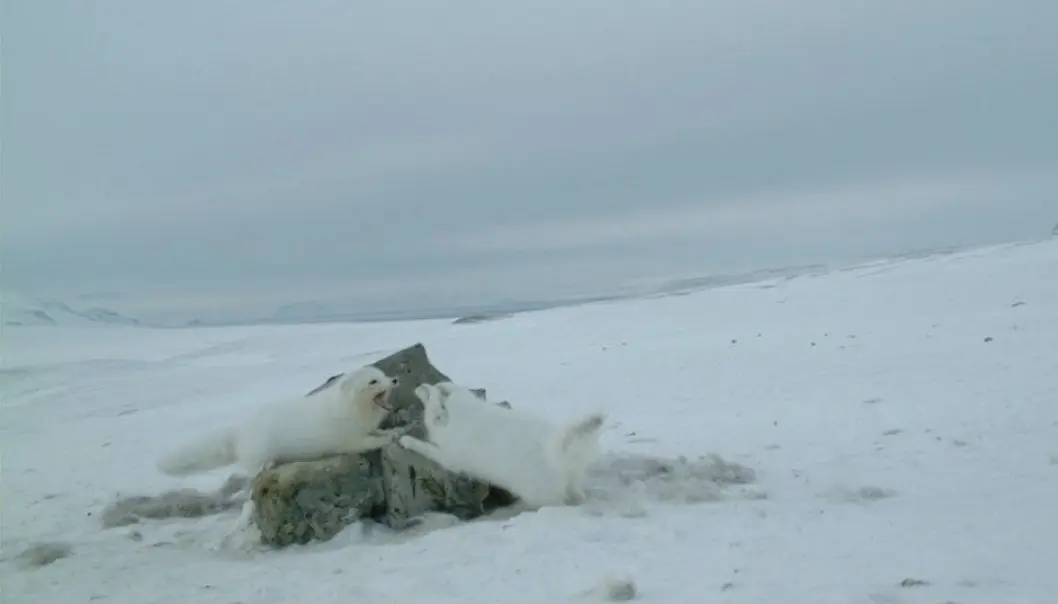 Arctic fox feed at night to avoid snowmobile traffic
The Arctic fox is at the top of the food chain in Svalbard, but humans on snowmobiles are disturbing its mealtimes.
The Arctic fox inhabits the entire Arctic tundra in northern Europe, northern Asia and North America. Overall, their population ranges in the hundred thousands, but the Scandinavian mainland population is estimated to be fewer than 200.
A better understanding of the possible effects of snowmobile traffic on Arctic fox behaviour patterns could help improve management practices.
Researchers chose two locations in Svalbard's Nordenskiöld Land for their fieldwork. One area had a significant amount of daytime snowmobile traffic, and the other area had minimal motorized traffic.
In each area, researchers set out ten game cameras and reindeer bait. The cameras took pictures every five minutes around the clock. From these photos, the scientists could then compare the Arctic foxes' daytime and nighttime activity in the two areas.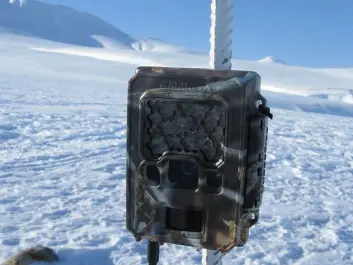 Data from a similar project in the Russian Jamalo-Nenetsk region that sees very little human activity provided further comparison with a different polar area.
Snowmobile effects found
According to Eva Fuglei, a researcher with the Norwegian Polar Institute, the Arctic fox in the areas with higher snowmobile traffic came to the reindeer bait at night to a greater degree than the foxes in low-traffic areas did.
The researchers also found a difference in eating habits between the Svalbard and Jamalo-Nenetsk regions. The Russian Arctic fox came to the bait at all times of the day and night and did not show any particular pattern for eating times.
"This indicates that the snowmobile traffic on Svalbard may have changed the daily behaviour patterns of Arctic fox in this area," says Fuglei.
Data from the Norwegian Polar Institute's general monitoring of Svalbard's Arctic fox population does not show that snowmobile traffic has had any negative effects on reproduction or survival rates.
Ongoing monitoring is important
"The climate in the Arctic is changing rapidly, and the future effects on species and ecosystems are hard to predict," says Fuglei.
As the only land-based predator on Svalbard, the Arctic fox is at the top of the food chain and susceptible to high levels of environmental pollutants in its system. Monitoring data has revealed that persistent organic pollutant levels, especially PCBs, are 40 per cent higher in Svalbard foxes than in polar bears. Pollutant levels in Arctic fox are also higher in Svalbard than in Alaska, Canada or Iceland.
Fuglei says that this data gives reason to believe that pollution can have negative effects on the Arctic fox.
"It's important to follow developments closely so that we'll be able to pick up on any possible effects of the collective factors on Svalbard's Arctic fox population," she says.
------------------------------------
Read this article in Norwegian at forskning.no
External links
Related content