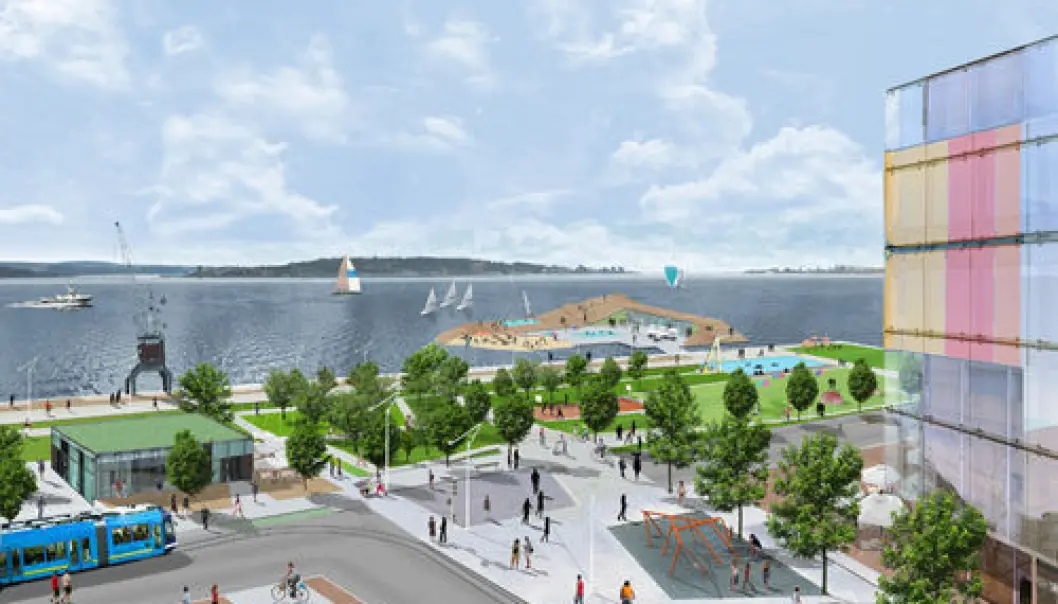 Is Oslo in danger of zombie urbanism?
Plans for new urban development in Norway's capital are a cliché of what a city should be, says Oslo architect and researcher Jonny Aspen. He fears the result could be urban areas that are empty of life.
Roughly ten billion dollars will be spent over the next several years developing Oslo's newest districts, along its formerly industrial and maritime waterfront. The initiative is being marketed as Fjordbyen – the Fjord City.
Jonny Aspen, an associate professor at the Oslo School of Architecture and Design, has his doubts about the initiative. He thinks the proposals for the development are dominated by urban development clichés.
The concepts might look upbeat in glossy project descriptions, but Aspen thinks the actual results could be rather anaemic, at least in terms of city life in the new neighbourhoods. He calls it zombie urbanism.
"These are urban development ideas that lack local roots. People have seen what has been done elsewhere in the world and think it should be repeated here," says Aspen.
Creative class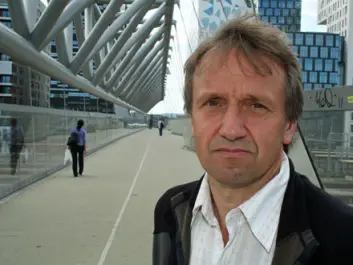 Instead of taking the needs of residents as their point of departure, Aspen thinks developers and politicians have simply copied the most typical success factors from abroad.
A central concept is the notion of a creative city, in which cultural institutions play a key role.
The same recipe has been used in city after city, where old harbour areas are renovated as new districts with mix of culture, office buildings and housing. Paradoxically, developers all think along the same lines, so that their attempts to make something special tend to resemble one another.
Aspen thinks this trend caters to tourists and the culturally interested middle class, but not necessarily the rest of the population.
Promotion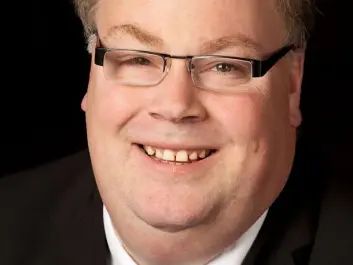 "Many of these areas are used to promote the city, but not necessarily by the city residents," claims Aspen.
Renowned architects who design iconic buildings make the city more interesting for tourists and other visitors.
Monumental cultural institutions attract tourists and add legitimacy to the entire urban development project. Aspen points out that criticism that developers have too much influence is often deflected with arguments about how the city will gain important cultural institutions and public spaces.
The researcher thinks public officials actually tend to take the back seat when it comes to these kind of developments in central harbour areas. Construction costs are high and the property is precious. In Oslo's case, the Fjord City area could be called the capital's juiciest cut of tenderloin.
"The authorities limit themselves to funding landmark buildings, constructing some infrastructure but otherwise let the developers call the shots in shaping the new city district," says Aspen.
Big change
Oslo's urban development has gone through several phases. Aspen got his doctorate with a dissertation on the architect and Oslo city planner Harald Hals (1876-1959).
During Hals's era as a planner, municipal authorities were strongly involved, for instance, in the district of Torshov, north of downtown Oslo. Torshov was developed around 1920, with large parks and public areas and an emphasis on social housing construction. The idea was to lift the working class out of unsanitary slums and provide a healthy and sound family environment with basic conveniences such as indoor plumbing at reasonable prices.
The contrast between the inter-war period's urban planning and today's Fjord City is clear. Aspen traces the roots of the Fjord City mentality to international trends that took off in the 1980s.
Disparate urban systems
"The two periods represent two different urban systems," says Aspen.
Whereas the Torshov development can be seen as an early social-democratic version of an industrial city, the Fjord City represents a city in global competition with other metropolises and regions of the world.
Aspen allows as how "not everything was better in the old days."
But he thinks some of the principles of social housing construction and the obligations of public servants to their constituencies could serve us well today.
The clean city
The promotional brochures and descriptions that depict the new Fjord City all show good-looking people enjoying themselves in the sunshine.
No noise, dust or beggars.
The texts brim with upbeat phrases such as "bustling city life" and "fine urban spaces".
Aspen thinks this promotional material presents a false picture. He says it's wrong to believe that everything can be successfully planned.
Open process
Nothing in the Fjord City is being left to chance and circumstances.
Aspen points out how every bicycle stand and the edge of each flagstone are part of the design. Surveillance cameras are already mounted.
The researcher thinks that instead of designing everything from quayside promenades to open plazas, more leeway should be provided for changes as the development progresses.
He refers to Berlin, where the former Tempelhof Airport was transformed into an open area which for a long time was given a long tether for flexible use.
"The idea is that this will run its course and after a while it is possible to see which areas evolve for which uses," says Aspen.
Norwegian way
The City of Oslo's Commissioner for Urban Development, Bård Folke Fredriksen of the Conservative Party, rejects Aspen's criticism. He doesn't think the Fjord City is a carbon copy of equivalent projects in other cities and countries.
"Architecture has become very international. But as I see it we've solved this in a very Norwegian way by planning the public areas and the beach promenade first," says Fredriksen.
The commissioner thinks an emphasis on public areas is a typical Norwegian trait and he's proud of the promenade, which will enable people to walk for miles along the new harbour front of the inner Oslo Fjord. It will be accessible to everyone.
Fredriksen also denies that the landmark or iconic buildings are mainly meant to make the city more attractive to tourist and business interests. He says that the Fjord City is primarily about the needs of the residents and a desire to open up the city to its fjord.
Offices, residences and cultural institutions are meant to function side by side. Fredriksen also points out that the new main city library and student housing are also planned for the area.
He thinks these will generate plenty of life – zest rather than zombies.
Reference
Jonny Aspen: "Oslo – The Triumph of Zombie Urbanism," i R. Khoury og E. Robbins (red.): Shaping the City: Studies in History, Theory and Urban Design, in press, 2013, Taylor & Francis/Routledge, New York.
---------------------------------
Read the Norwegian version of this article at forskning.no
Translated by: Glenn Ostling
External links
Related content