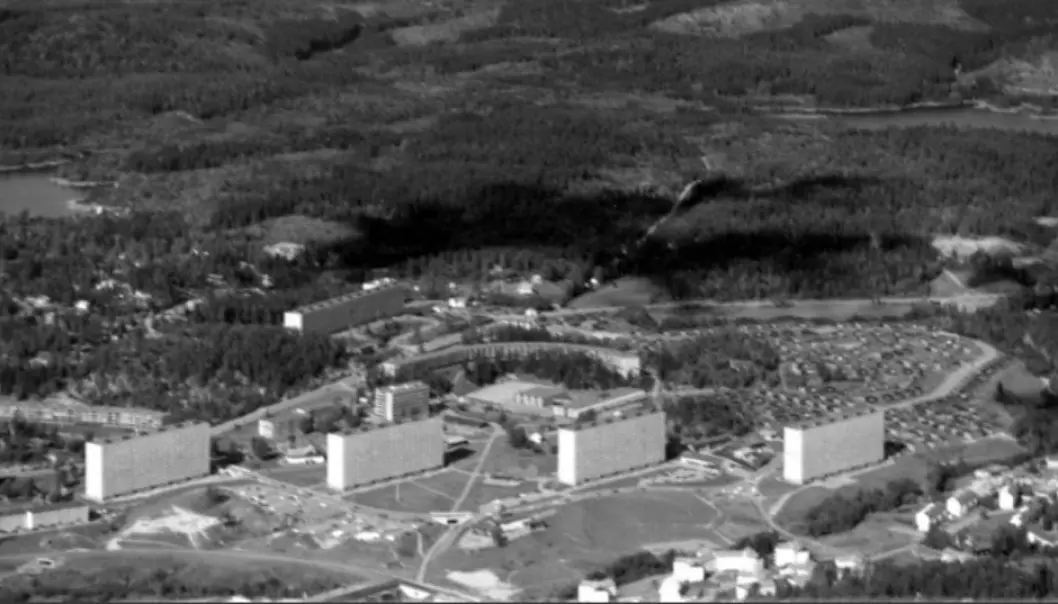 High-rise housing blocks – from bright vision to concrete hell
Opinions about suburban housing complexes have changed radically in the past 40 years.
The four high-rise blocks of flats at Ammerud in Oslo's predominantly industrial and working class Grorud Valley attract no sightseeing buses, but they are a city landmark.
"The blocks are intriguing. There's something fine about the simple lines," says an American doctoral student, Laura Falender, as she takes in the original building façade from 1969.
Architects involved in social change
Laura Falender has studied the philosophy behind the planning of the suburban block developments, or satellite towns, in the post-war years, comparing differences between the ones in Oslo with those of Edinburgh.
Blocks in suburban developments such as Ammerud were part of a visionary aspiration in the first decade or two following WWII, and architects planned to create small communities which would cultivate a modern and productive life for the inhabitants of a reconstructed Norway.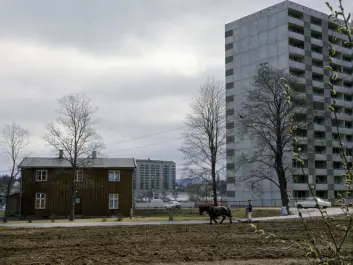 It was largely believed up through the 1960s that housing and architecture could be used as a solution to social problems. Laura Falender mentions that a kindergarten was originally planned on the roof of one of the 14-storey blocks. Sufficient shops and other necessary facilities were to be built within walking distance.
People would live in good, healthy conditions with ample fresh air and daylight, on the edge of the woods that to this day girdle the capital. Residents would thus be formed by their environs, becoming content, productive members of society.
This is a consequence of physical determinism, the idea that people are influenced by their physical environment. It was a fundamental belief among the architects who designed the satellite towns on the outskirts of cities.
This new way of living would also fortify democracy, as it created local communities where people knew one another and owned their apartment buildings collectively, through housing associations such as OBOS in Oslo.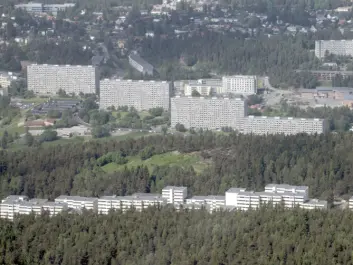 But this hope for the future was eventually superseded by pessimism. General criticism of this type of housing construction was spread through the media and took hold among intellectuals and professionals.
How did this shift of opinion come about?
Desperate housing shortage
The suburban developments were a badly needed expansion of Oslo after the war ended
"The housing situation in Oslo was catastrophic after the Second World War," explains historian Jon Skeie, who has written about the Cooperative Building and Housing Association Ungdommens Selvbyggerlag and the private developer of similar projects, Selvaagbygg.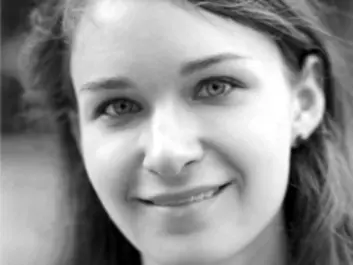 Some housing construction occurred in the interwar years, but precious little was affordable for the working class.
"After the 'Kristiania crash' in 1899 [Oslo changed its name from Christiania or Kristiania in 1925] and the crash in 1920 there were few who dared invest in housing construction."
"Far too little housing was built compared to the needs and during WWII civilian construction ground to a halt," explains Skeie.
Politicians wanted to rectify this and housing construction was one of the major political issues in the first peacetime years. The state would help contribute to social housing construction to give regular working class people the chance to move out of overcrowded central urban areas and slums, many of which lacked proper plumbing and sewage connections.
Criticism
Oslo's satellite towns Lambertseter and Manglerud were built in the 1950s but they clearly had some problems.
One of them was that Oslo's subway system was not completed until 1966, so commutes to and from work were more difficult than planners had envisioned.
"There were also some unforeseen problems linked to the migration to these satellite towns. A diverse batch of people were moving in with one another in a short space of time and some were unused to the living style."
"It was also hard to establish local shops and commercial enterprises," says Skeie.
Laura Falender reminds us that Norwegian society went through some major changes.
From the first years after the war through the 1970s the standard of living rose rapidly in Norway, and a new generation had different expectations regarding housing standards and felt less need for government supervision and assistance.
"A change occurred around 1968 toward a more participatory society, one in which people were more into planning their own lives and environments," says Falender.
Concrete hell
"Notions of physical determinism moved from a justification for constructing social housing projects to becoming one of the tenets of criticism of these areas," says Falender.
Domestic and foreign critics decided that such low-cost high-rise blocks led to unhappiness, criminality and substance abuse. The idea behind the satellite towns was that they were supposed to create better citizens in a progressing society. The concrete environments were now being scorned as places that made people alienated and dissatisfied.
"In the 1970s there was a murder at Ammerud, and a gang of local youth were arrested. Their defence lawyers argued that their background, growing up at Ammerud, comprised an extenuating circumstance."
"They were products of their environment, and thus not really responsible for their acts," she says.
A success?
Seen from abroad, however, the social housing construction in Norway has been viewed as a great success.
Laura Falender has compared the social housing construction projects, or council housing, in the UK with these suburban developments in Oslo. The Norwegian blocks were generally better built and the Norwegian residents generally more involved in their upkeep through the cooperative building and housing associations.
"In Great Britain there was lots of mistrust of such blocks because they were shoddily built. Many in the UK have now been demolished, while at Ammerud the blocks have been listed by the Cultural Heritage Management Office."
But Falender would not go so far as to call Norwegian social housing construction a success.
"People here still stick up for their homes, but these areas have been highly stigmatised in the press and among the general public in Oslo.
"But the blocks at Ammerud are an important part of Oslo's architectural history," says Falender.
Translated by: Glenn Ostling