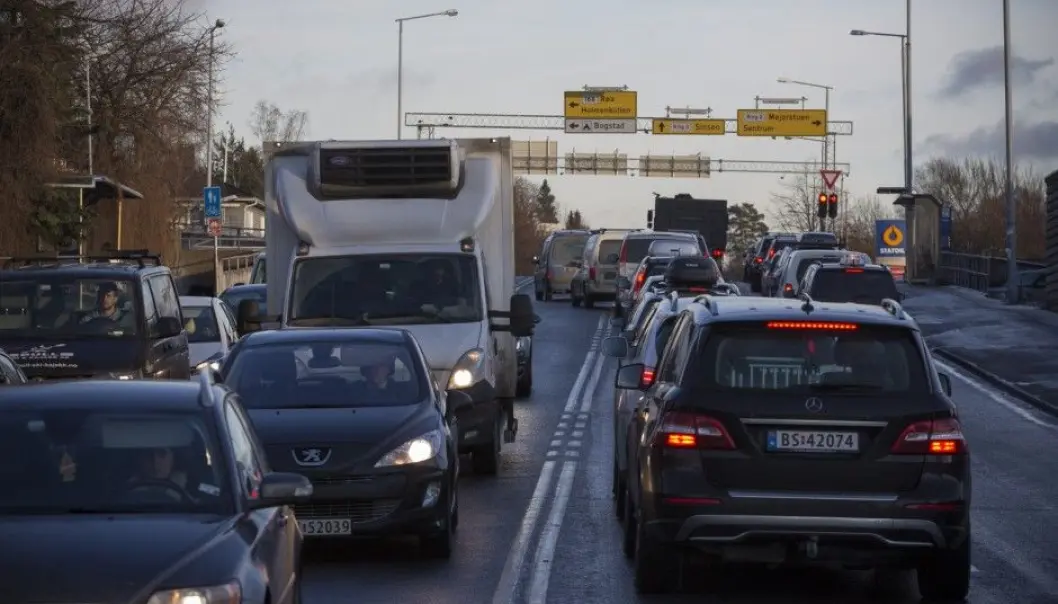 Four-day forecasts of air pollution
People with cardiovascular and pulmonary disorders often need to stay indoors when air pollution levels get too severe. Meteorologists are working on providing four-day forecasts for air pollutants.
The Norwegian Meteorological Institute has plans to provide more than the usual forecasts of sun and clouds, precipitation, temperatures and winds for the next few days. They will start issuing warnings about air pollution.
This will allow people to check how much pollution there will be in the next four days right where they live. The forecasts will be posted on the Internet as a map of Europe with colours for the various air pollution levels.
"The goal is to become as accurate as we are with weather forecasts," says Norwegian Meteorological Institute researcher Anna Benedictow.
She is a participant in a large European project called MACC-II (Monitoring atmospheric composition and climate) with researchers from around the world who are observing and calculating air quality, sand storms, forest fire smoke, pollen levels and UV radiation.
Air pollution in Norway
Each of us breathes in 14 kilos of air a day. In addition to oxygen, we inhale various substances, including suspended dust, carbon dioxide, ozone, nitrous oxides and sulphur compounds.
Local air pollution in the largest Norwegian cities can be a problem for children and the elderly as well as residents with asthma and allergies.
"Previous research has shown a link between air pollution and hospitalizations for heart and lung problems," says Benedictow.
Transported across borders
Air pollution is transported from one place to another by winds and brought to the ground with the help of precipitation.
Researchers at the Norwegian Meteorological Institute hope to gather enough data and model calculations to make local warnings for the air all across Europe.
Air pollution in Norway can also be transported by air currents from abroad.
"We can see how much Belgium transports to Germany and vice versa," says Benedictow.
Norway is obliged to meet European Economic Area air quality directives that have stipulated limits for annual, daily and hourly average concentrations for pollutants, depending on the effect that the pollution has on human health.
Using observations from satellites
The researchers use observations from satellites, weather stations and ships in their digital model.
The model software uses this meteorological data to calculate the chemistry in the air. The scientist use powerful computers in Tromsø, Trondheim and Oslo. The model can run numerous calculations simultaneously and thus uses these big computers to the max.
The Norwegian Meteorological Institute has worked with transboundary air pollution for the UN for more than 30 years and has plenty of experience describing how air pollution is transported after it is emitted. The new feature of the work for MACC-II is that the institute will now be making maps of air pollution prognoses.
Air content forecasts are relatively new in the field of weather reports.
"We are trying to move ahead using our experience with weather forecasts. While it can be hard to keep abreast of the situation, we are striving to move ahead with regard to the biggest challenge in predictions of the weather and air quality – making enough observations," says Benedictow.
----------
Read the Norwegian version of this article at forskning.no
Translated by: Glenn Ostling
Related content