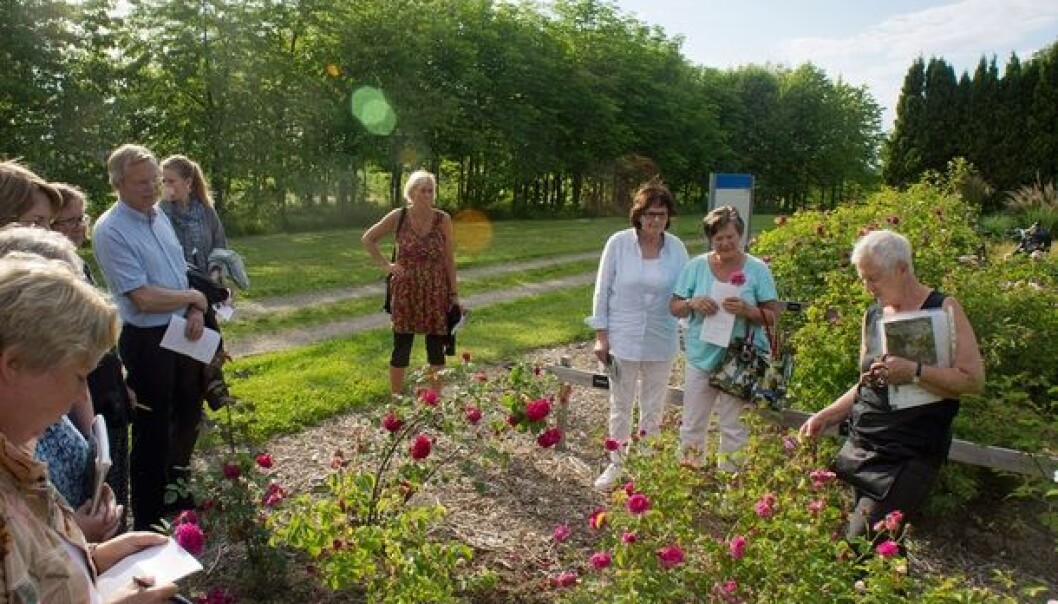 A living rose museum
The Norwegian Gene Resource Centre is a caretaker of rare and old plants. The goal is to help them thrive in gardens across the country.
A small group of keen hobby gardeners have gathered with Unni Dahl Grue at a test garden in the Norwegian municipality of Ås. Essentially it's a rose museum.
As in other museums, the exhibited objects are rare, but here they aren't irreplaceable. They live, die and regenerate.
"We call this one apothecary rose," says Grue.
It's a very old variety which was grown in herbal gardens, perhaps for medicinal purposes, or maybe just for its fragrance. It was used by the ancient Romans and Greeks but the history of the flower in Norway goes back to the 16th century.
Roses from the entire country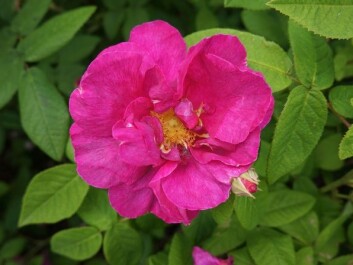 Grue is a retired landscape architect and rose lover. She is one of many aficionados who work for the Norwegian Rose Society, with economic support from the Norwegian Gene Resource Centre. Her job involves registering rare and old variations and species of roses.
"A lot of people come to us with roses from their gardens to find out their names. Some have been passed down for generations and have a lot of sentimental value," she explains.
But the centre only accepts and registers species and variations that are older than 1950.
"Here in the test cultivation field in Ås we have about 80 different rose species. Most are from the end of the 1700s and into the 1800s. A few are even older," says Grue.
Floral terrorists?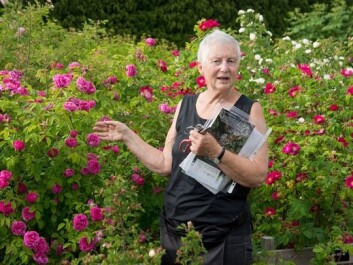 The rose museum has no security alarm and scaling the fence is no problem. If a saboteur jumped onto a tractor and ploughed up this garden, heaps of living Norwegian cultural heritage would be turned into compost.
But advisor Åsmund Asdal of the Norwegian Gene Resource Centre needn't lose much sleep over that prospect: the rose garden in Ås is just one of several places where rare plants are cultivated by gentle green thumbs.
The centre contributes with knowledge, coordination and a little funding as seed money, but individual museum gardens across the country are run independently.
The Norwegian University of Life Sciences in Ås takes care of roses, rhubarb and fruit species.
Safety copies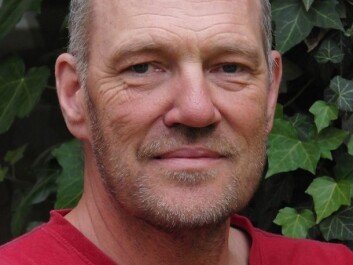 Rare plants are grown in so-called field gene banks in 23 places in Norway. This is of strategic importance, according to Asdal.
"We look at it as making safety copies. Few countries have so many collections spread so far apart as Norway."
The diffusion has another advantage: The plants are where the people are. The Gene Resource Centre isn't just a living museum. The objective is to get traditional but rare plants back into common use again.
"This is perhaps the biggest challenge," he says. "No other country makes these plant collections as accessible to the public as Norway. More people need to appreciate the enormous value of this plant heritage."
Wild ancestors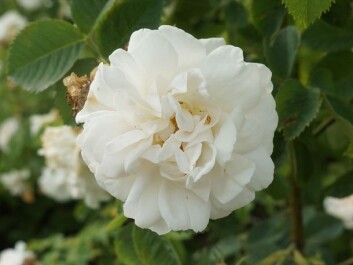 The value is twofold. Historic species represent a genetic diversity. They can nourish the senses and as well as fill stomachs.
"The species we cultivate today can be vulnerable to climate changes and plant diseases. Then the old varieties of fruit, vegetables and grains can be used to develop new species which are better suited," emphasises Asdal.
This biodiversity has passed down from wild-growing ancestors to cash crops.
"Our grains come from the Middle East. If the types we grow now lack certain characteristics, we can go down there and search for them among their relatives growing in the wild," says Asdal.
Caring for biodiversity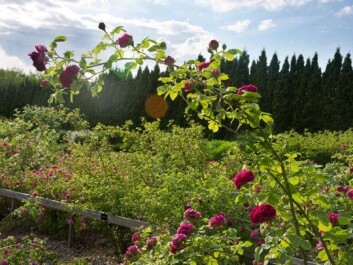 "In Norway we have wild relatives of many agricultural plants, such as berries, wild onions and grasses and other fodders, herbs and medicinal plants," he says. "Norwegian angelica is our oldest cultivated plant. It was used as food and medicine and the old Gulating Law from the mid-13th century decreed that farmers had to grow it."
In our day, the UN's Convention on Biological Diversity directs all countries to preserve their genetic diversity.
Standard flowers are corny
This genetic diversity is also a cultural diversity that can bloom in rose gardens across the country.
"We're working to enable you to buy roses at nurseries that are marked Plant Heritage. Their origin would be historic rose species which grow here at our test cultivation field, and in other places. You can already buy Plant Heritage perennials. The old plants are essential elements of our cultural history," says Asdal.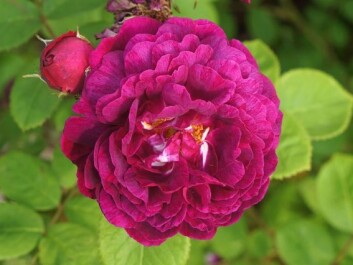 "We have museums, churches and other heritage buildings around the country. If we went to one of the nursery outlets and bought run-of-the-mill flowers for these places, it would be downright corny," he says emphatically.
--------------------------------------
Read the Norwegian version of this article at forskning.no
Translated by: Glenn Ostling
External links
Related content