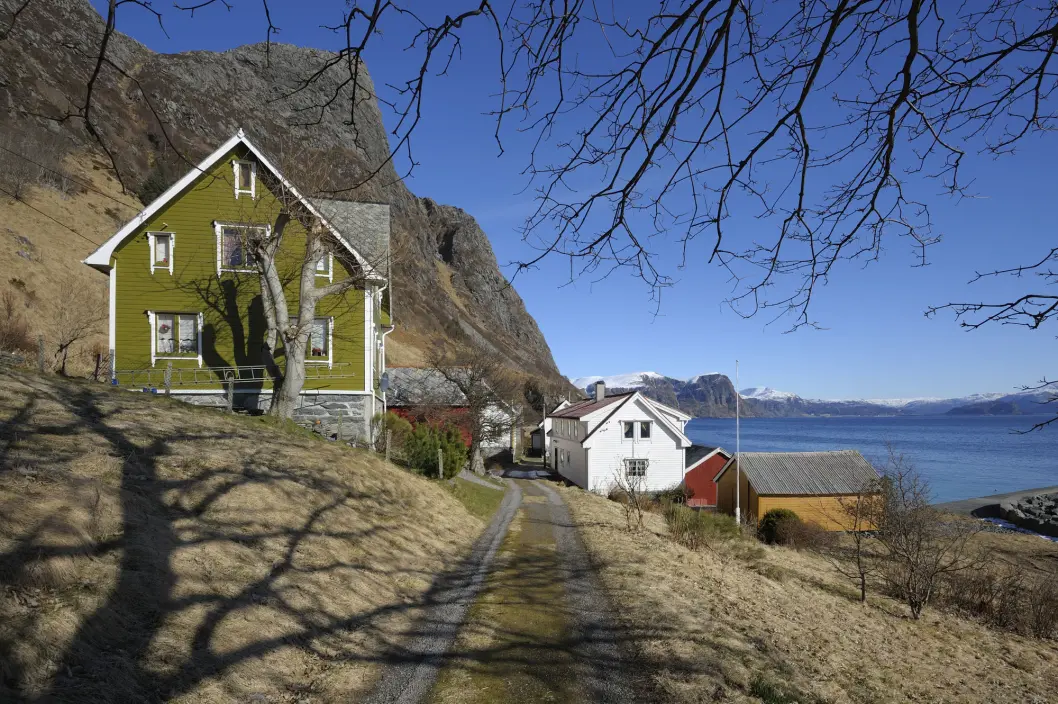 Old people choose to move to remote and unpractical houses in Norway. Can they still expect the same level of welfare services?
In a few years, the number of 90-year-olds in Norway will quadruple. The number of 70-year-olds is expected to double and 80-year-olds to triple. How will society be able to help all of them, if many choose to live in places that others move away from?
"The math just doesn't add up," says Adelheid B. Kristiansen.
The mayor of Meløy Municipality in Nordland sees the challenge growing every day.
She is responsible for a municipality of almost 900 square kilometres with fjords, mountains, islands and ten different towns.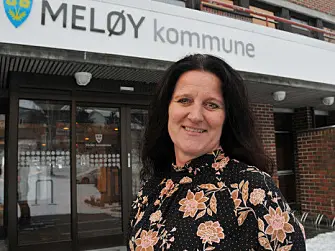 The proportion of elderly people in her municipality is increasing.
More sick elderly people cost a lot
An important principle for Meløy and other Norwegian municipalities is that everyone should have equal access to municipal services. But this principle is being challenged with the growing number of elders in the community who are now in need of the municipality's health and care services.
The 90-, 80- and 70-year-old population will be rising dramatically in Norway in the next few years. And many of them will not be living in town.
Statistics Norway is quite certain of this trend, since these elders have already been born. And statisticians know with relative accuracy how much longer people live each year.
Kristiansen suggests that older people's choice of where to live may have consequences for the services they receive. She thinks municipalities like Meløy need to improve their use of technology and increase user fees for the elderly who opt to continue living far from municipal services.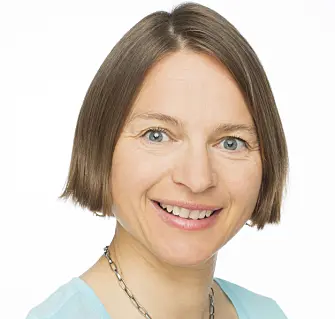 The situation won't be getting any easier for Meløy and other rural municipalities, if the country faces a shortage of 28 000 nurses and 18 000 health care workers in 15 years, as Statistics Norway has warned.
"If we don't have these wise and helping hands available, then it doesn't matter what we say on paper about providing services to the elderly of the municipality," the mayor says.
Statisticians have underestimated ageing
Population researcher Astri Syse at Statistics Norway fully agrees that the numbers don't add up.
Syse and her research colleagues can clearly see that the lack of health care workers will affect Norwegian municipalities very differently.
Small municipalities outside the more populated areas are particularly exposed.
This is where the ageing population is increasing the most. It's also where the percentage of employed persons of working age is smallest. Many of these municipalities are already experiencing major problems in recruiting enough health workers.
"We're facing some enormous challenges here," Bjørn Guldvog said at an active aging congress last fall.
The director of the Norwegian Directorate of Health is a physician himself. He knows that the rapid increase in life expectancy is a success story for the Norwegian health care system.
But it's a success that will cost the country dearly.
Although older people are enjoying better health, Statistics Norway's models show that by 2060 Norway will need twice as many employees in home health care as today.
The statisticians tasked with keeping track of the Norwegian population now see that they have been wrong.
For several years, Astri Syse has been a key figure in Statistics Norway's work on projecting population developments. Syse warns that researchers have unfortunately underestimated the ageing population in Norway.
It is now becoming clear that older people will make up an even larger proportion of the population than researchers assumed a few years ago.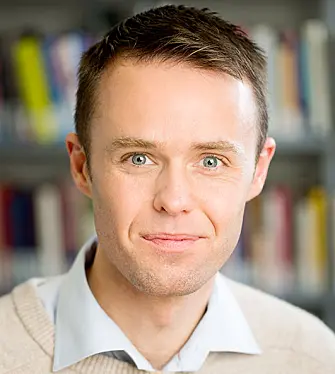 Less immigration and less fertility
This population trend has two causes.
First, Statistics Norway's projections for the population have overestimated future immigration.
Immigrants have, on average, been younger than the rest of Norway's population, thus helping to curb ageing. Many of the immigrants who settled in rural Norway a few years ago are from Eastern Europe. These are immigrants who come to Norway and work for a few years, but who often travel home or elsewhere when they get older.
In the coming years, some Eastern European countries like Poland and Lithuania will also be facing a shortage of young people. The researchers believe that will result in fewer immigrants coming to Norway in the future. Today, Syrians are the only immigrant group contributing somewhat to slowing down ageing in rural areas, say the researchers.
Immigrants who came to rural Norway as refugees, or their family members, are themselves gradually growing older. These are immigrants who – unlike the immigrants from Eastern Europe – mostly remain in Norway for the long term.
Researchers are also having to admit that they miscalculated the fertility of Norwegian women.
The decline in the number of newborns in Norway is greater and more dramatic than population researchers announced a few years ago. Norwegian women now have an average of less than 1.6 children each. Maintaining the population requires giving birth to 2.1 children each.
These two factors – reduced immigration and reduced fertility – together result in a steeper ageing curve than scientists anticipated a few years ago.
Seniors living in impractical housing
ScienceNorway takes a trip to see the housing researchers, where the concern revolves around the homes of the elderly.
Impractical housing is a major problem for many seniors – and their municipalities – in sparsely populated regions.
Today, society wants the elderly to live at home for as long as possible. Seniors want that, too.
Mayors and politicians who have to cobble together municipal budgets recognize that services provided at home are generally substantially less expensive than having seniors in nursing or care homes.
The problem arises when the homes that many elderly people live in are anything but well adapted for senior living. Many of these homes, on the contrary, are very impractical.
Housing researchers at OsloMet are now investigating questions like:
How much does it cost to repair older homes? Is it smarter to build completely new homes? And might we need to move many older people to more central areas?
Older people no longer moving into town
Housing researchers have collected some surprising data.
"In more populated areas we're observing that the 65 to 70 age group often move from slightly older single homes to new apartments.
"But in more sparsely populated areas we're actually seeing the opposite trend," says housing researcher Jardar Sørvoll.
"In rural areas, older people tend to move from an apartment to a house of their own," he says.
The housing researchers naturally thought this was a strange phenomenon when they found it.
Sørvoll believes the explanation is that quite a few Norwegians often move from a bigger town and back to their hometown – or to a "cozy country cottage" – when they become pensioners.
Sørvoll also points to another explanation:
"Outlying areas don't offer many apartments for older people to move to. Also, buying a small, convenient apartment in the city centre is often more expensive than buying a large country house," he says.
The housing researchers note that as Norwegians get older, they quite often move to a place near where they grew up as a child.
"Or sometimes people simply want to stay where they've always lived. Giving up a boathouse or garage is often a big step for grandpa," says Sørvoll.
"Even harder is moving to a place where you don't know anyone," he says.
One possible solution housing researchers see would be to build more senior housing in small clusters, close to places where people already live. Ideally they should be centrally located so that the convenience store is close by. When housing researchers ask senior citizens in Norway what ranks high on their list for good living conditions, the answer they often give is, "Slipper distance to the convenience store."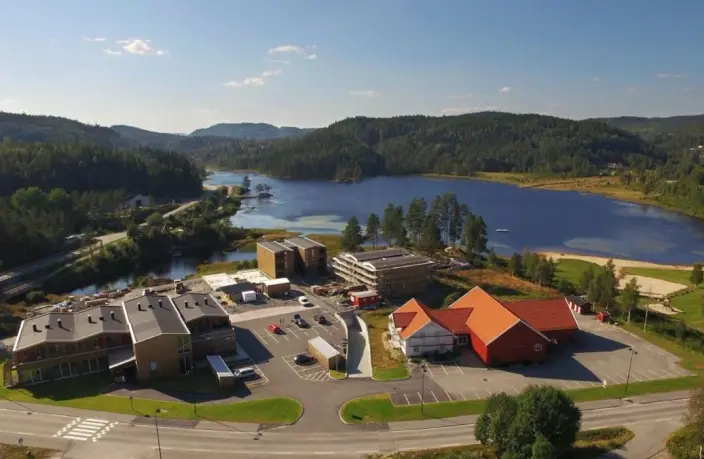 Private and public developers should cooperate more
A few decades back, Norwegian municipalities often assumed primary responsibility for providing housing for young people and the elderly in the municipality. This is no longer the case. Now, virtually all housing construction in Norway is left to private developers.
Sørvoll believes that a major part of the solution could lie in greater collaboration between public and private actors. Private builders and municipalities often have the same interest in building homes with common areas and shared services, like shops.
Many home developers today focus on going after the money of older people with good finances.
"There's no doubt that a lot of older people are doing well and are in good financial shape," says Sørvoll.
"But this is not true for all the elderly. Many people experience an economic crunch when they retire, especially if they live alone," he says.
"This is often an invisible group. Society doesn't focus much on older people who are less well off," he adds.
Back to Meløy in Nordland
Back in Meløy municipality in Nordland, Mayor Adelheid B. Kristiansen says that she is lacking research and examples of good solutions.
"We need research that can tell us what would be good to get started on in Meløy municipality," she says. "We also need to know more about who the older generation of the future are and what their future needs look like."
The mayor also believes that we have to have the discussion about whether people who have greater needs for the municipality's services should be allowed to live exactly where they want, without having to pay more than others for the municipal services.
"If we still maintain equal treatment for services, it won't be just Meløy municipality's math that doesn't add up," says Kristiansen.
"We can all agree on equal pay as a principle and we can decide to have as many good services as we want. But if we don't have the hands or the money, it can't happen," says the mayor.
Translated by: Ingrid P. Nuse
References:
Geir Hjelmås et al: Fremskrivninger av etterspørselen etter arbeidskraft i helse- og omsorg mot 2060, [Projections of the demand for labour in health and care towards 2060], Statistics Norway report 12/2019.
Jardar Sørvoll et al: Eldres boligsituasjon. Boligmarked og boligpolitikk i lys av samfunnets aldring [Elderly housing situation. Housing market and housing policy in light of society's aging population], Report No. 11/16, NOVA.
———
Read the Norwegian version of this article at forskning.no