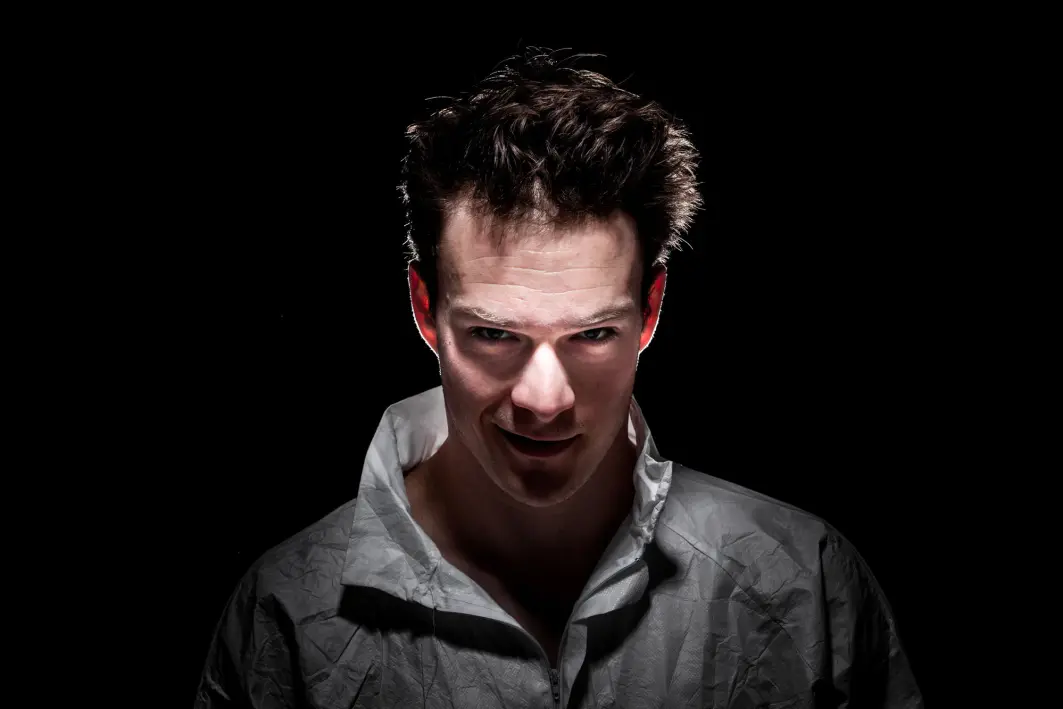 Can psychopaths be helped after all?
After having worked with them for several years, a Norwegian psychologist specialist believes they can. This goes against the prevailing attitude of many of her colleagues.
"We can't just settle for demonizing psychopaths," says Aina Gullhaugen.
Her specialty is a group of patients who have long been believed to be untreatable.
Psychopaths lie and manipulate. They often abuse other people. Psychopathy and crime are a common combination.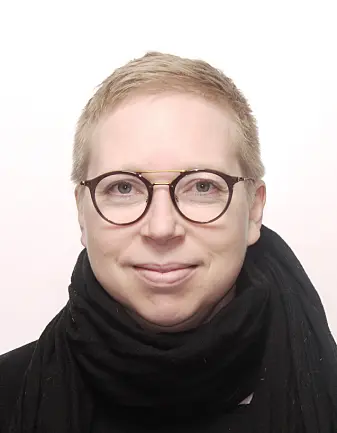 Other psychopaths are able to charm people around them and may get far in life, but they still lack the ability to feel empathy and guilt. Two characteristics of psychopaths are self-centredness and a grandiose sense of self.
"I don't see psychopaths as cold as the stereotype makes them out to be," Gullhaugen says.
Fundamental sense of shame
Gullhaugen has treated people for psychopathy for many years. In 2012, she earned her doctorate in the subject.
Since then she has continued to research psychopaths, and now she has published a study in Psychoanalytic Psychology with colleagues Peter Heinze and Sergei Chernyahovsky Kornev.
In the article, the three researchers present what they call a Dynamic Model of Psychopathy (DMP).
Central to their model is that psychopaths experience a fundamental sense of shame. A lot of a psychopath's behaviour may have to do with camouflaging and compensating for their shame so that they don't feel it as much and it becomes unconscious.
"This is a new model of understanding that shows where the difficulty lies in psychopathy or in the most serious versions of antisocial personality disorder," says Gullhaugen.
Is there hope for psychopaths?
"Psychopaths are a population group that many of my colleagues believe there's no hope for," Gullhaugen says.
"But if you choose not to meet or relate to these people, it'll be difficult to see the possibilities that may exist," she says.
Instead, Gullhaugen is opting to take seriously the suggestion of well-known philosopher of science Karl Popper that as a researcher we should dare to challenge established truths.
"The current paradigm is that psychopaths don't suffer themselves and that they only create suffering for others."
"But this understanding is only based on old knowledge. A lot of the research on psychopaths has only been an attempt to reinforce what we think we know," she says.
Not easy to treat
Gullhaugen certainly does not believe that psychopathy is easy to treat.
The patients she meets are usually on guard, but they are not just cold and hard. She can sense a kind of preparedness or nervousness in many of them.
"When you meet a psychopath as a psychologist, it's almost always involuntary on the patient's part. These aren't people who seek out a therapist themselves, which often makes it tricky to get started when I meet them," says Gullhaugen.
Psychopaths do a lot of externalizing, in Gullhaugen's experience.
This means that they place the blame for their problems on someone else than themselves. And when a psychopath doesn't own his or her problems, it isn't that easy to talk about them.
Gullhaugen believes that these patients instead show their suffering indirectly.
"Psychopaths need help 'translating' their problems. Trying to help them can be a job that takes several years, so it's important to have plenty of time," she says.
Extremely exciting
What makes a psychology specialist want to help a group of patients that others think we should just give up on? Psychopaths may be among the most difficult patients to work with.
"I've always been interested in what the driving forces are in people," she says.
"For me, psychopathy is an exciting mystery. It's also a field with a lot of untapped territory."
"I've been doing this work for 20 years and I still think it's extremely exciting," Gullhaugen says.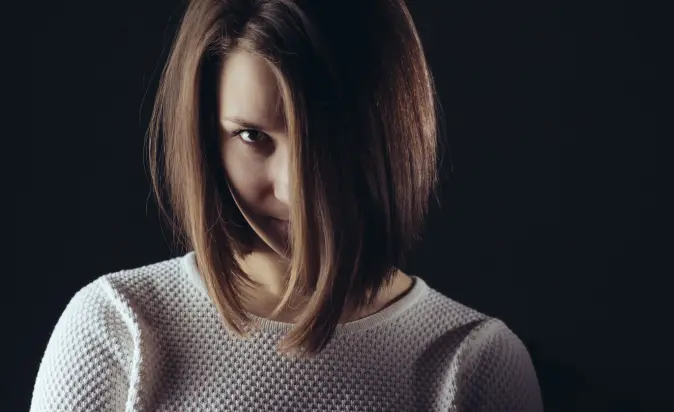 Recent studies
Gullhaugen has tried to challenge the established experts on psychopathy in Norway, several of whom are connected to the Norwegian Correctional Service (prison service).
"My professional arguments haven't been well received by the established forensic psychiatric community," she says, and admits that this has sometimes been a bit tough.
"But now I'm seeing a lot happening in this area."
"A number of recent studies have confirmed that the treatment methods tried on psychopaths in the past aren't good enough. Recent experiments with new methods are giving us more reason for optimism," says Gullhaugen.
"At the same time, there's no point in hiding that this is a field where pessimism is still high."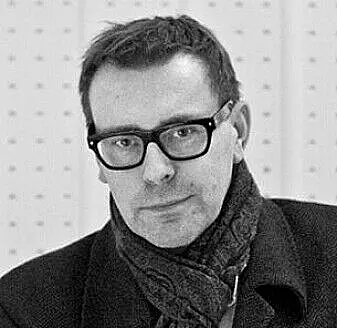 Lots of hopeless conservatism
Pål Grøndahl is a psychologist specialist and now runs his own practice. He has published several research articles related to forensic psychiatry and psychopathy.
"I'm not surprised that Aina Gullhaugen is facing opposition," says Grøndahl.
"There's a lot of hopeless conservatism within academia and not least within forensic psychiatric environments. That often hinders new thinking and vitality in the disciplines."
Psychopaths can deceive their therapist
Grøndahl says he has read the research article by Gullhaugen and her colleagues with interest.
"I think alternative ideas are good. Gullhaugen is correct that older researchers have been behind many of the studies that have concluded that therapy for people with pronounced psychopathic traits is useless."
"As the researchers also know, there's of course a risk that individual psychopathic patients may fool and deceive their therapist. People with high psychopathy are characterized by manipulation and a loose handling of the truth."
Questions about research method
Grøndahl believes that Gullhaugen and her colleagues encounter the biggest problems when it comes to their research methods.
"One problem is the assumption that psychopathic individuals are driven by shame and that this unconscious for the individual. How can this be demonstrated empirically beyond some possible confirmatory case studies?"
In the same way, Grøndahl believes it will be extremely difficult to prove that treatment of psychopaths has the desired effect.
He thinks that few people with high psychopathy have so far received treatment using the new model.
Grøndahl suggests that to be able to demonstrate the effect of the treatment proposed by Gullhaugen and her colleagues and move beyond what might be pure coincidence, a lot of people with high psychopathy should undergo the treatment, and this group should be matched against a corresponding control group.
"Ideally, we should have so many studies on this that a meta-study could be undertaken to document the effect," Grøndahl says.
"It's a long row to hoe, but we have every reason to wish the researchers good luck with their pioneering project."
Dynamic Model of Psychopathy (DMP)
Psychopathy is often understood as a serious variant of antisocial personality disorder.

Psychopaths are often self-centred, ruthless and emotionally detached.

Gullhaugen and her colleagues base the DMP model that they developed on theory, data and clinical experience. Key to the model is that the psychopath struggles with shame. This feeling contributes to psychopaths choosing certain strategies. Their behaviour is characterized by what researchers call narcissistic compensation. But because psychopaths have no ownership of their own psychopathy, they also lack awareness of and tolerance for it. This makes it difficult to put one's own shame into words. The disorder becomes difficult to identify for those who have psychopathy.

According to the researchers, the DMP model can provide professionals with a map for navigating the treatment of psychopaths. The model also sets specific treatment goals.
Source: Aina Gullhaugen
Reference:
Aina Gullhaugen et.al.: The theoretical validation of the Dynamic Model of Psychopathy (DMP): Toward a reformulation of the construct, assessment, and treatment of psychopathic traits. Psychoanalytic Psychology, 2021. (Summary)
Psychopathy
Psychopathy is not a separate diagnosis within the diagnostic classification system for mental disorders. Nevertheless, it is widely used in Norwegian forensic psychiatry.

Most psychopathy research has been done on criminals. Studies have concluded that anywhere from 15-20 percent of the prison population are psychopaths – and up to as many as 70-80 percent might be.

Psychopathy is commonly viewed as a disorder that falls within the established diagnosis of dissocial (antisocial) personality disorder. Psychopaths are also commonly regarded as being on psychopathic to a greater or lesser degree.

Typical characteristics of psychopaths are emotional insensitivity, lack of conscience, a significant degree of narcissism and a feeling of being superior to other people.

Psychopaths can inflict major suffering on both family members and others.
Sources: SNL, Wikipedia and Aina Gullhaugen
———